With just two weeks to go until Professional MotorSport World Expo, which takes place on November 7-9, 2018, in Cologne, Germany, we continue to take a closer look at what's in store, this week focusing on all the latest developments for engine builders:
Suite of racing electronics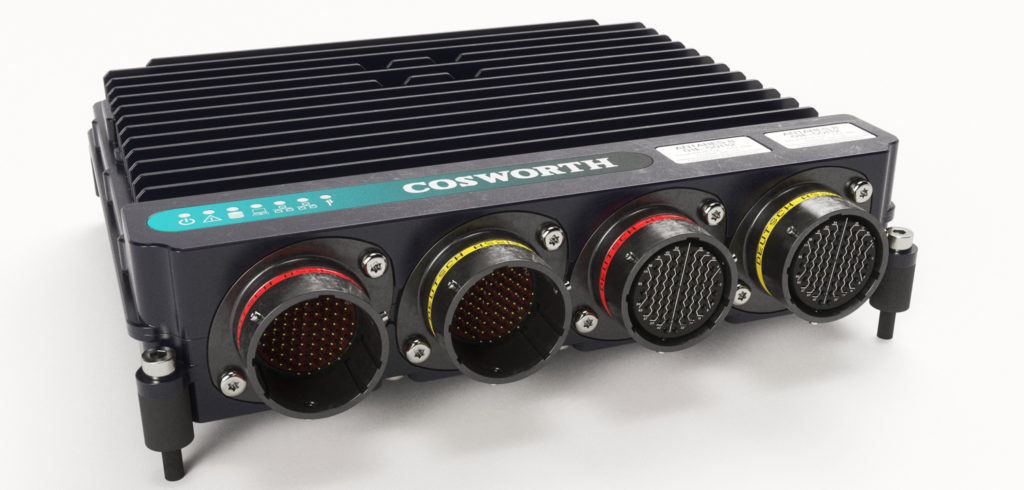 Cosworth (Stand 6014), famed for its racing and road engines, will also showcase its latest range of motorsport electronics at PMW Expo. Taking center stage will be the Antares ECU, which will be making its debut at the show. This next-generation ECU is a step forward from its successful predecessor – the MQ12Di – thanks to an increase in processing power and a step change in logging and custom code creation capability, according to the company. A key new feature is the cylinder pressure monitoring.
In addition to the new ECU, Cosworth will showcase its full range of updated electronics solutions including the new CDU7.0 – its latest full-color, fully configurable 7in display unit; and the IPS32 Mk2 – an IPS power management platform, providing PWM capability on all outputs, improved reaction time for output shutdown, auto-zeroing of outputs on start-up and fully synchronous, high-rate output current measurement.
A full team will also be on hand to showcase Cosworth's latest software updates to Toolbox V9, which is now 64bit and provides increased processing speed for larger datasets. New features include a softkey licensing option, fully configurable 'free-form' worksheets, pop-up alarm displays, multiple monitor support and a host of user experience-focused updates. Cosworth's API developer tools are also now available in 64bit.
Dry sump systems

For any serious racing endeavor, a dry sump system is essential, which is why Armstrong Race Engineering (ARE) (Stand 4062) has specialized in its development for the last 42 years. New for 2018, ARE will exhibit its range of CNC-machined oil tanks, which can be fitted with a wide range of ports and fittings, including for dual scavenge returns, temperature sender and heater bungs.
These tanks can also be fitted with ARE's new Spintric air-oil separator. The system is totally passive and simply connects in-line on the scavenge oil return from the pump to the tank. It eliminates up to 70% of the air in the oil on the way to the reservoir, sending it back to the tank to be vented out.
Individual throttle bodies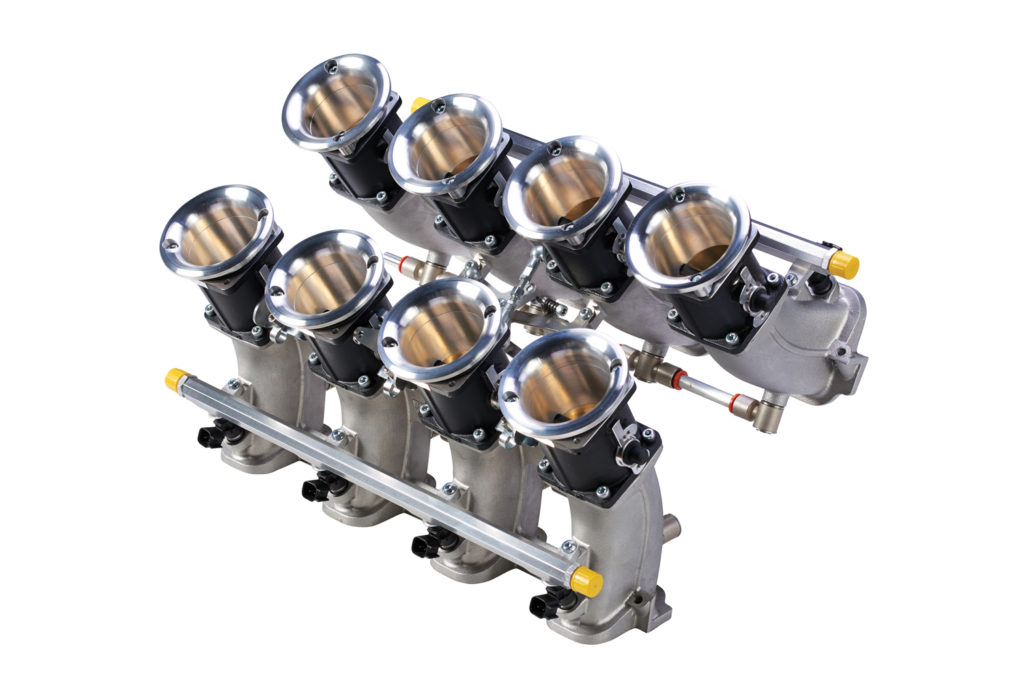 Nothing sounds – or looks – quite like a classic race engine with individual throttle bodies.
Jenvey Dynamics (Stand 2002) designs, develops and manufactures throttle body and induction system components for both modern and classic applications and will showcase a range of its new products at the show.
Its latest development is a manifold for the Jaguar XK engine to work with Jenvey's Heritage Throttle Bodies, mimicking the look of a classic carburetor, but with modern fuel injection technology.
Also on its stand will be the new Jenvey TU throttle bodies, which are lighter than the standard items, while retaining the same quality finish, and its all-new swirl pot.
Performance road and racing clutches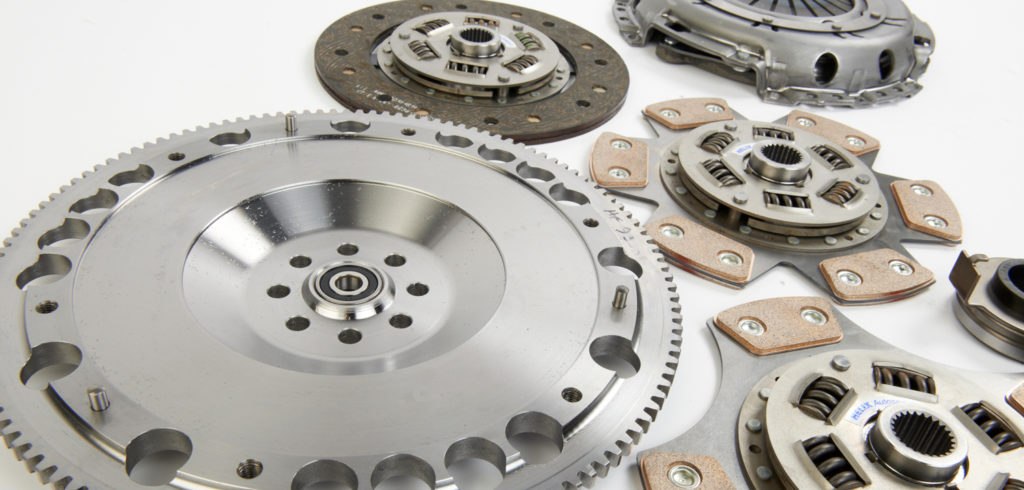 Helix Autosport (Stand 3018) will exhibit its range of performance clutches intended for applications where the engine/vehicle performance has been increased above standard. All Helix Autosport clutches are designed to give higher clamp load to cope with higher torque capacity together with increased engine RPM. The clutches are ideal for road use and light competition.
Helix Autosport will also exhibit its racing clutch range, which has been designed to satisfy the variety of needs found in the competition marketplace. The clutch cover is a one-piece aluminum alloy of the lug drive design, which has a low moment of inertia. This gives the benefit of greater heat dissipation to run cooler, while also allowing the friction dust to escape.
Depending on your requirements, racing clutches are available as single-, twin- or triple-plate systems, using either organic, cerametallic or sintered friction material.
The company's passion and understanding for classic cars means it is also well placed to supply clutches and flywheels. In 2010 it began designing bespoke items for classic cars and has seen extensive success in this area ever since. All Helix Autosport flywheels are made from chromium molybdenum steel, to exact tolerances using OE specifications and fully balanced. All procedures are done in-house to ensure quality and keep lead times down.
Based in the UK, Helix Autosport is a leading supplier of hand-made competition clutches and flywheels, with distributors around the world. The company's expertise, together with its flexible production facilities, enable Helix Autosport to provide a prototype and bespoke clutch service to suit most applications/installations.
Configurable control unit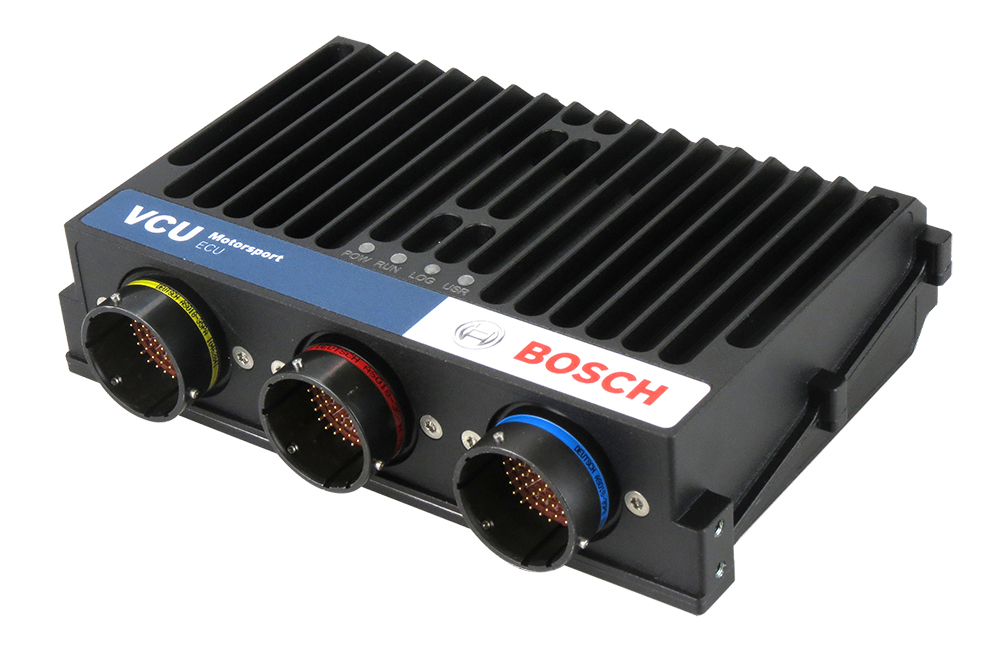 Bosch Motorsport (Stand 3050) will be showcasing a number of new motorsport products, from ECUs to water pumps.
The Vehicle Control Unit (VCU) is a powerful processing unit for customizable functions. The customer software development process is based on MATLAB/Simulink to enable fast algorithm development, helped by the automatic code and documentation generation. The VCU features an integrated logging device with high-speed logging capability of up to 100kHz and it offers real-time Ethernet functionality to exchange data between devices with a guaranteed latency time of 1ms.
Also featured on Bosch's stand will be its e-GoKart powertrain, which is a ready-to-use solution that combines future-oriented technology with traditional karting technology. The system consists of a motor-generator normally used in a car's mild-hybrid system, two 48V batteries, a control unit, an HMI, sensors, a wiring harness and several power electronic components.
Finally, visit Bosch's stand to discover the CK-M CAN Keypad, which can simplify a race car's dashboard by offering 12 buttons and nine additional wired inputs to be evaluated and transmitted via CANbus to other devices on the bus. Each button has an individual LED ring that can be used to acknowledge a button press, indicate the status of a device, or alert the driver to a fault. No special configuration software is needed as all feedback logic is done by PBX, DDU or ECU.
To see these and many other exciting new launches from more than 230 exhibitors, including familiar names such as BBS, Continental, Ricardo, ZF, Bosch, Danecca and Cosworth, make sure you register for your free fast-track entry code, now.