The Motor Sports Unit Development Division (MSUDD) of Toyota Motor Corporation has been using Siemens PLM STAR-CD and STAR-CCM+ software to develop a variety of race vehicles in top motorsport categories.
One of the roles of the MSUDD is to develop vehicles for the FIA World Endurance Championship. It also conducts R&D on engines and cars for Japanese race series such as the Super Formula and Super GT series.
MSUDD has three principles to guide its approach to developing cars that are fast: to accelerate the development of advanced automotive technologies through participation in racing; to attract new race fans by demonstrating enthusiasm to attack challenges in difficult and unknown technologies; and to broaden the range of car enthusiasts by organizing events where people can experience the excitement of driving cars.
The CAE/CFD team within the MSUDD is a group comprising around 15 people. With the limited time and resources available, competing in the world of racing requires a technological standardization that enables the team to prioritize analysis work, coordinate postprocessing schedules, and ensure that the analytical results are consistent and repeatable.
In the world of race cars, developments for the next year, preparations for the next race, and work to accommodate frequently changing regulations are all extremely important. CFD can thus make an important contribution by enabling the team to reduce turnaround time.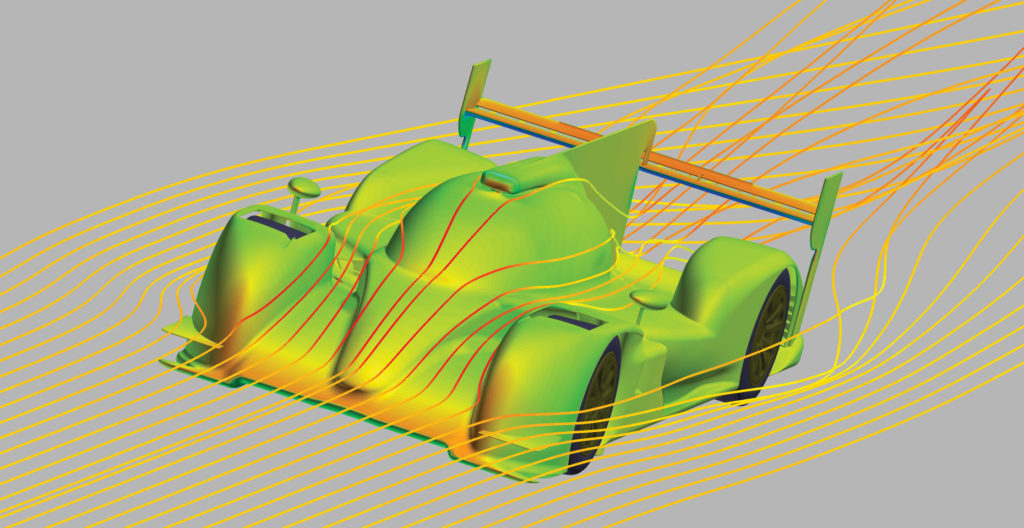 "Race cars are not like production vehicles that mature over a span of several years,"
said MSUDD manager Yuichiro Kato. "Even if the external shape of the most recently designed race car looks identical to the car from the previous year, its internal components are likely to be entirely different.
"The team is essentially developing a completely new car every year. With such a quick turnaround, the reliability and performance of elements, including the external aerodynamic shape and engine, must be ensured before the car is ever built.
"The conventional approach has been to undergo a repetitive process of prototype building and testing, but now we are able to conduct thorough analytical assessments before even a single part has been made."
The aerodynamic designs of Le Mans cars are developed jointly with Toyota Motorsport, which is located in Germany. During Toyota's participation in Formula 1 racing, wind tunnels were central to development efforts, and CFD played a supplemental role. Today, however, CFD is critical to concept testing, and plays an important role in visualizing flow and deciding on vehicle design concepts.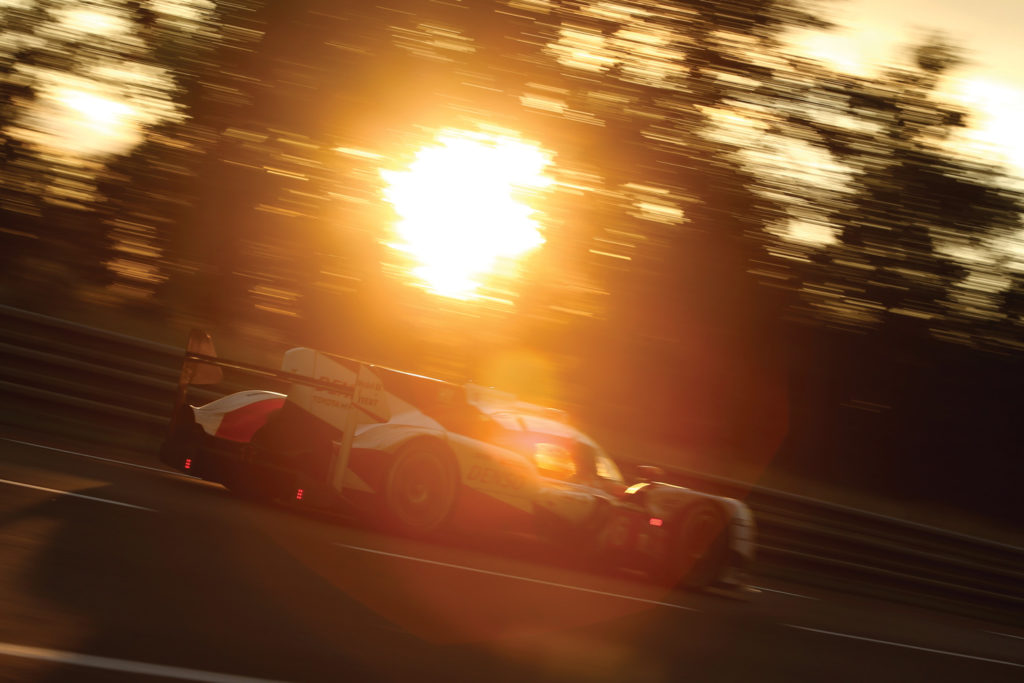 CFD plays a key part not only in reducing development turnaround time, but in recent years, in the actual parts development process as well. "Since there is no time to put a real car in a wind tunnel to make adjustments between races, and because opportunities for track testing are limited, a process is emerging for quickly moving design elements from CFD to actual vehicles, increasing the importance of the CFD output," explained Teppei Hojo, MSUDD manager.
"There is a growing need to make decisions based on initial tests. So the car performance from the very first test determines the competitiveness of a vehicle during the season."
Of particular importance today are technologies that enable engineers to improve vehicle and component performance in the design and development phase before any manufacturing is done. Using CAE/CFD technologies such as STAR-CCM+ is making this possible considering the industry's highly demanding development schedules and processes.