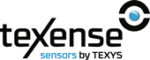 Texense designs and manufactures World leading, high technology electronic sensors to the motorsport industry.
Texense was founded by Etienne Deméocq, former head of a Formula 1 team's electronics department.
At the forefront of F1 for twenty years, Etienne has passed on his vast knowledge to our present team of designers and electronic engineers, still playing a key role in developing our current projects.
Specialists in temperature, aerodynamic, Inertial and force measurement our vast range of products are used and trusted by the world leading race teams, F1, WEC, WRC, WTCC, Indy car, Nascar and MotoGP.
Our products include Wireless differential pressure sensors, YAW pitot sensors, wireless tyre temperature sensors, Inertial sensors, Infrared temperature sensors, lean angle sensors, Thermocouple amplifiers (patented), strain gauge amplifiers and gauging services.
Key NEW products for 2017 include a High Temperature brake and clutch temperature sensor. The updated version sports a smaller and lighter enclosure, along with the ability to operate at temperatures of 200°C.
Another recent addition to our range, the Texense 16 channel A-CAN unit, a configurable analogue to CAN converter designed to bring swift and easy additional logging capability for several inputs. Customers can choose between 8 x Wheatstone bridge inputs, 16 x analog inputs, or 8 x analog and temperature inputs.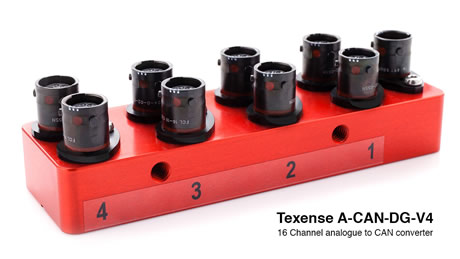 Texense has offices across the globe including the UK, USA, Japan and our main design and production facility in Nevers, France.
France: +33 (0)386 212 718
UK: +44 (0)1449 768 606
USA: 317 469 4828