Glance under the hood of any EV or hybrid hypercar and there is every chance you will see hardware from UK-based Helix, which many will have known previously as Integral Powertrain. From the Aston Martin Valkyrie, though the Czinger 21C to Triumph's TE-1 motorcycle and NIO 333's Formula E racer, Helix is consistently at the cutting edge of high-performance electrification.
Professional Motorsport World caught up with Arnaud Martin, chief officer responsible for inverter systems and motorsport activities at the company, to find out how Helix is reorienting its business and technology to take best advantage of the ever-evolving EV landscape.
"The reason for the change is a break with what we were born as," says Martin of the company's recent rebranding. "We were effectively a consultancy, whereas we have turned into a product and manufacturing company. We are looking to grow within the motorsport market, but also take all the learning from the past decade in motorsport, cost that down and make it competitive in the automotive environment, both on the inverter and motor side."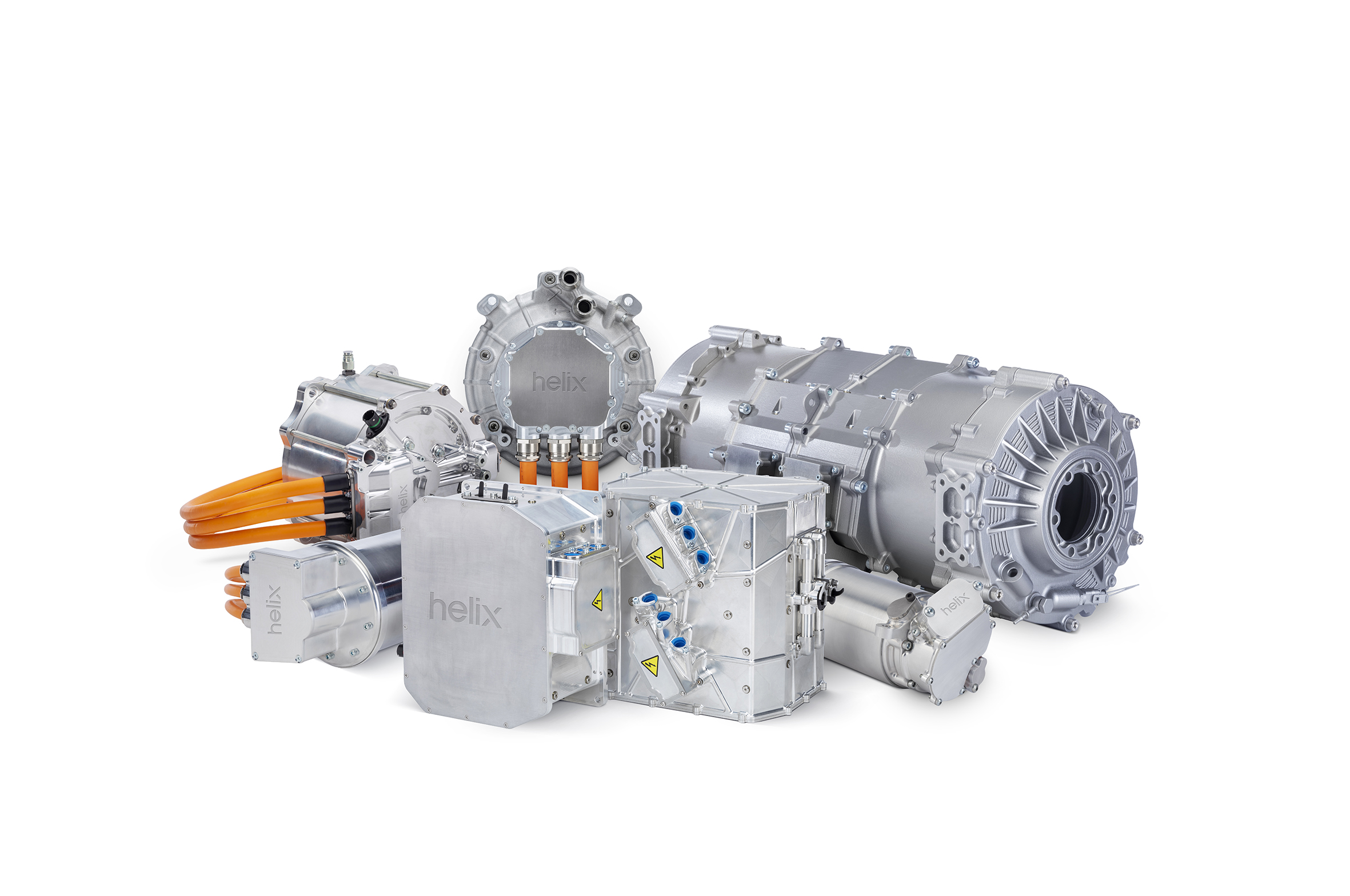 It is rare for Helix to say much about many of the projects it undertakes, constrained as it is by a host of non-disclosure agreements. However, its tie-up with the NIO 333 Formula E Team is in the public domain. "I think it is fair to say that where there is an electric race series, we are never far away," says Martin. "We are very involved in Formula E, but we can talk about only some of it. We supply Nio with its motor and inverter and feel that Formula E is a very good platform for development. However, it does have some areas that are only valid in Formula E; it is all about optimizing performance within the boundaries of the regulations. But nonetheless, it is very interesting for an engineer."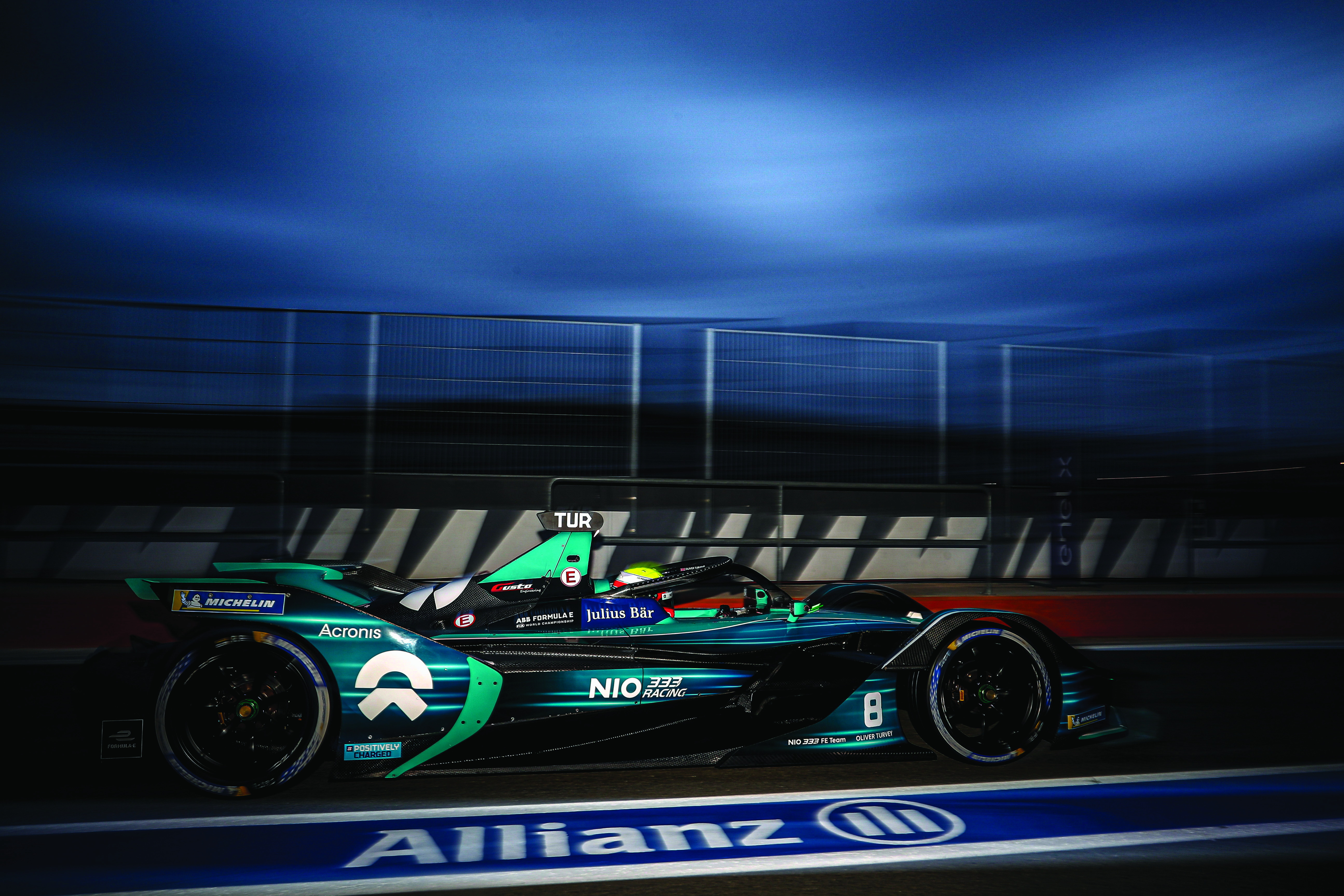 Market spread
Outside of Formula E, the company supplies into almost every other form of racing, from off-road competition, through sportscars to motorcycles. It is even providing the E1 Series, the world's first all-electric powerboat championship, with its electric drives.
"You've got two types of motorsport," sums up Martin. "You get the very high end where everything is bespoke, and there we design and manufacture those for ultimate efficiency. That tends to be very specific development and very expensive. Then, you have a developing market where there's lots of demand for motors around 250kW, coupled with a reasonably lightweight inverter. That type of product meets 50% of the current demand in motorsport and is kind of the bread and butter of what we produce now."
Significantly, and off the back of its automotive-related developments, Helix is also developing lower-cost options for electric motorsport. "These are still very high power density and efficient motors and inverters, but we are making them more financially accessible," outlines Martin. "They are maybe a tiny bit heavier, or marginally less efficient, but will be a much better cost match for future electric series. For example, if Formula 4 were to go electric, we will be ready with high-performance products at a reasonable price. A lot of our R&D investment is currently going into these new inverter and motor platforms."
Key to these developments is a scalable motor architecture based around what Helix calls its 'core technology'. "In the future, we will have four 'off-the-shelf' motors, with 177/242/330/417mm-diameter stators. Within those base designs we will have the ability to lengthen or shorten the motor depending on the customer's requirements, to best match their performance and packaging needs. That is an approach we will be able to apply in motorsport and automotive," explains Martin.
Power dense
Another notable area of activity at Helix is a new inverter design. "We are now working on a new inverter that is able to operate at very high current," says Martin. "We realize that if you have an inverter that can run very high current, it can deal with most requirements from multiple customers, either with our motors or other people's motors. It is still very power dense, but maybe gives away a tiny bit of weight. Our current inverter is 5.4kg and has a volume of 4.5 liters; the new one will be 5.5 liters and 8kg, so adding a little weight but also gaining in performance." Martin points out that although this specific inverter is not purely designed for motorsport, it meets the stringent functional safety standards required by ISO 26262 ASIL D. "If you are able to meet the hardest part of the automotive standards," he says, "the inverter will be perfectly happy delivering motorsport performance." He also notes that when used in racing, much of the monitoring required for automotive use is rendered redundant and thus can be disabled, otherwise, "It makes developing a motorsport VCU much more difficult!"
In what is becoming a busy market, Helix is a company that has established a strong reputation supplying blue chip projects. Martin says, "We want to develop the company because I think we all believe in electrification and what it can bring to the world longer term. As a result, we believe that our products can play a significant part in the future of electrification and that the class-leading power density and efficiency at a more effective cost will make them very attractive."