Exhibitors, speakers, contributors and visitors took to the floor at Professional MotorSport World Expo 2022 at the Koln Messe in Germany on November 9-11 to discuss the latest advances in technology and showcase a wide array of motorsport-oriented componentry including newly developed engines, high-tech control units and suspension products.
With over 126 exhibitors, the expo once again gave some of the industry's biggest names the opportunity to form relationships and collaborations, supported by an impressive line-up of speakers at the Technology Presentation Stage which hosted several seminars and roundtable discussions.
Notable speakers included Pierre-Jean Tardy, the chief engineer for hydrogen at Alpine Racing, who discussed the exploration of high-output hydrogen internal combustion engines; and Patrice Cornon, senior engineer for hybrid safety at the FIA, who gave a talk on the fundamentals of e-safety design.
Stefan Henrich, director of marketing and PR at Hyundai Motorsport, discussed embracing sustainable motorsport, and Yann Labia, motorsport fuels manager for ETS Racing Fuels, gave a presentation on renewable racing fuels as true drop-in solutions.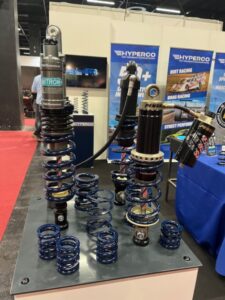 Highlights of the exhibition included companies such as Hyperco which presented its new stockcar spring technology, consisting of a 7,000 lb per square inch spring which is used on the Next Gen NASCAR Cup Series car designed by Dallara.
"The new NASCAR springs are catching a lot of people's eyes because of their size," explained Justin Cockerham, motorsports and performance aftermarket manager, Hyperco. "That was a new and exciting program for us as that was Dallara's first front-engine car.
"This is the first time that Hyperco has been at this show, and it has been fun in the sense that there are a lot of familiar faces here," added Cockerham. "It's been great to make some new relationships – we have enjoyed it."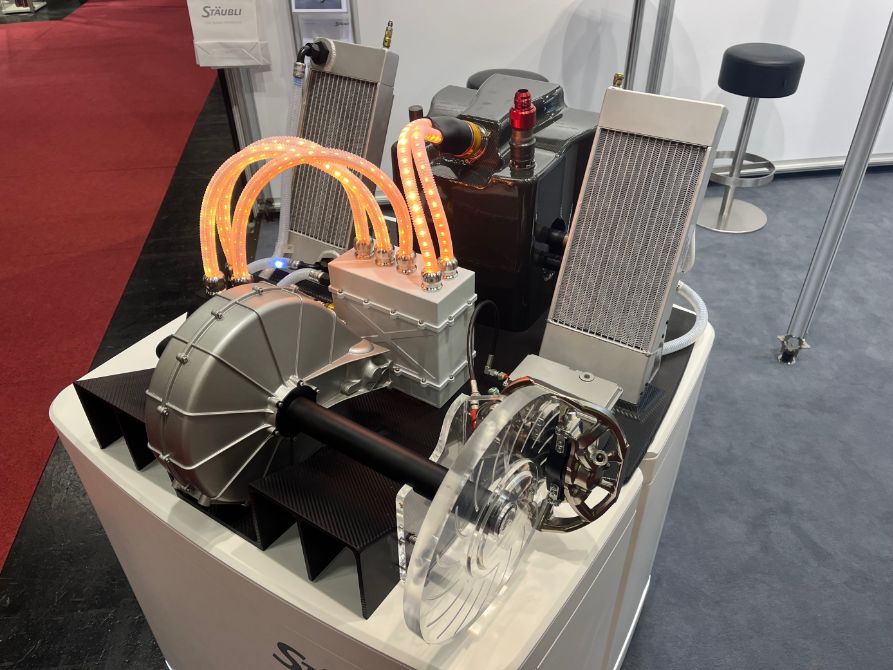 Stäubli also showcased its diverse connector portfolio using a partial model of a Formula E car. The model featured Stäubli's quick-release, non-spill brake line connector to ensure no air enters a braking system (for example, when a calliper needs to be changed). If the braking system does need to be bled, however, Stäubli's newly developed bleeding couplings ensure an easier, cleaner and more efficient bleeding process.
Also on display were the company's break-away electrical connectors – as used on Formula E race cars – which release instantly during a collision to protect the delicate and costly wiring looms from damage.
"So far we have had some good conversations and people are really interested in what we have to show," explained Yannick Lehuen, motorsport marketing, Stäubli, when asked about Professional MotorSport World Expo.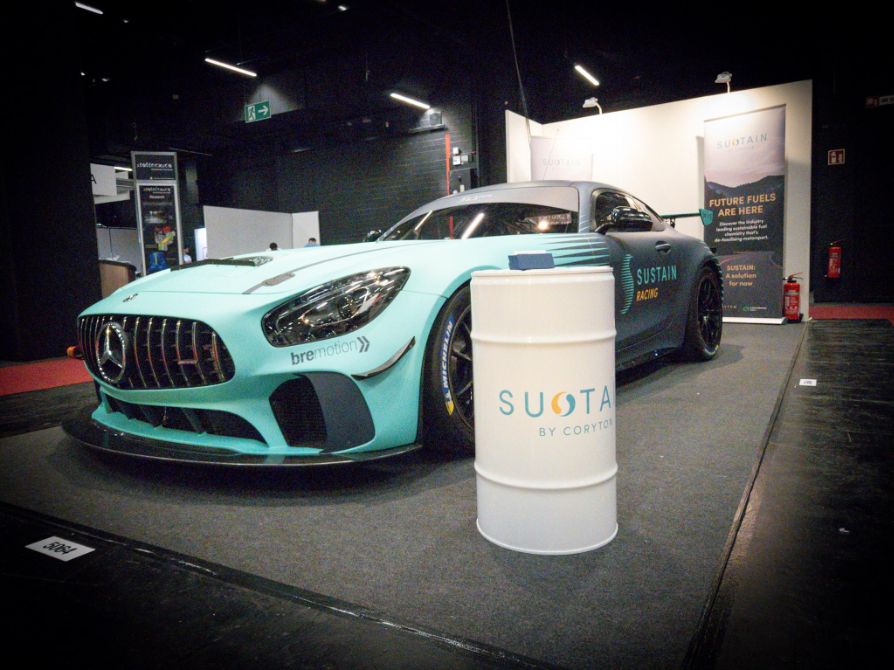 Coryton Advanced Fuels also launched Sustain Racing, a new sustainable fuel range dedicated to the motorsport sector. Sustain Racing aims to provide the industry with access to a range of off-the-shelf sustainable fuels and the opportunity to create bespoke blends using Coryton's expertise.
The company uses second-generation biofuel derived from agricultural waste to create the fuels, along with e-fuels created using CO2 captured directly from the atmosphere. Coryton has an advanced and dedicated specialist fuels blending facility in Europe, creating over 4,000 unique blends each year for manufacturers including Mercedes-Benz, Volkswagen, Volvo, Renault and Jaguar Land Rover.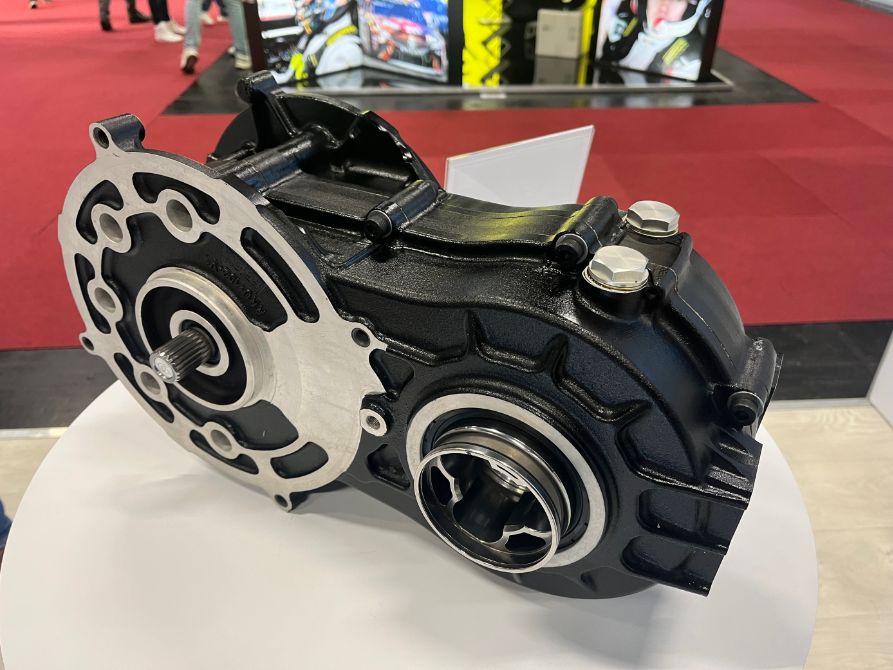 Hewland Engineering was also on hand to showcase its portfolio of gearboxes designed for internal combustion engine applications and EVs. The EV gearboxes on show included the PEVT-200, a high-performance motorsport dual motor torque vectoring transmission which weighed just 18kg and is capable of outputting up to 300Nm of torque and a maximum of 20,000rpm per side for a combined powertrain potential output of 500kW.
Also on show was Hewland's HSP-200, a gearbox used within the Singer DLS project, which featured a magnesium casing and has been designed to fit in place of standard G50 transmissions also found within older Porsches including the 964 and 993 models.
The company's transmissions have seen use within Formula 1, Le Mans GT, WRC, open-wheel racing and Touring Car championships, a testament to their excellent design, durability and engineering.
When asked about how the show had gone, Alexander Trup, commercial director, Hewland Engineering said, "It has been really good. Everyone has been really welcoming and has been interested in the products that we have got on show. There are plenty of people looking for a transmission system, so it has been well worth us being here."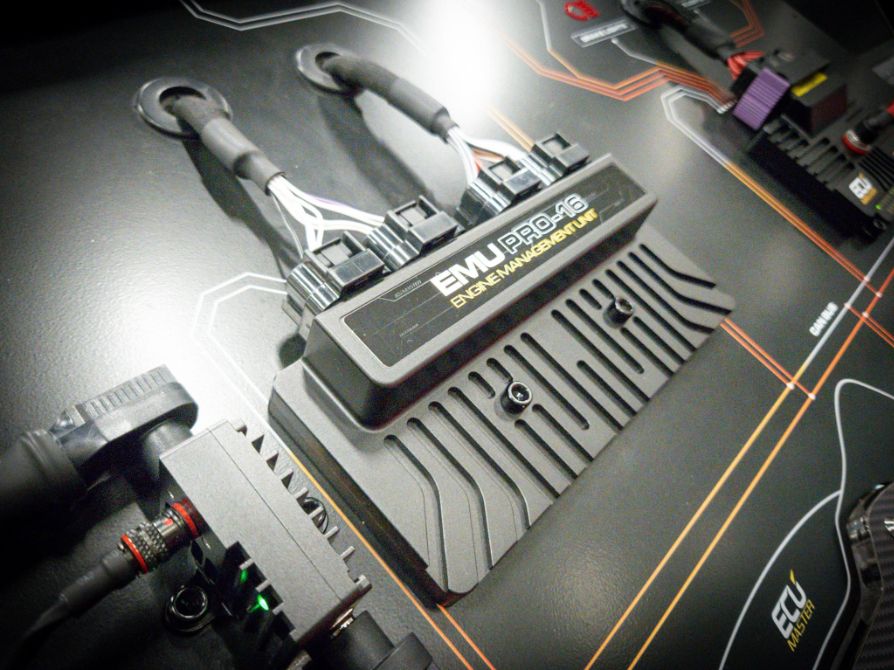 Additional highlights were provided by companies such as Ecumaster (above) which exhibited its new EMU Pro and PMU 24DL engine management products, FEV (below) with its broad range of fire suppression systems, and Italtecnica (bottom) with a newly developed 90° V6 engine targeting Le Mans hypercars and high-performance road car applications.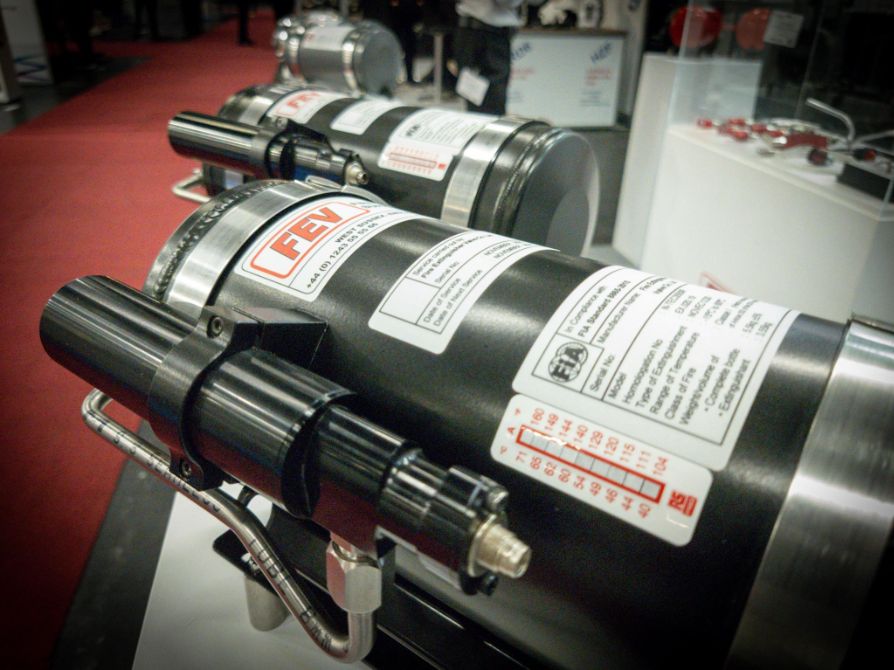 Professional MotorSport World Expo will return to the Koln Messe in Cologne, Germany, on November 8-10, 2023!