Testing of the Garage 56 test-car prototype continued on November 14, 2022, at the Virginia International Raceway (VIR) in the USA. This is only the second time that the vehicle has been used during an on-track test session.
Built by Hendrick Motorsports, the Garage 56 Chevrolet Camaro ZL1 completed several laps of the circuit with former Le Mans overall winner Mike Rockenfeller in control.
Some laps were successful and some required intervention by the team's crew, a reminder of how early in the development process the car is. A proposed special appearance of the Camaro is scheduled for the 24 Hours of Le Mans in June 2023.
"No, it's definitely an infant," said Chad Knaus, vice president of competition at Hendrick Motorsports. "So, we're still trying to get it to go, and honestly, the way it ran today, I'm actually pleased with the performance of the car. We've just got to start to work out some of the bugs."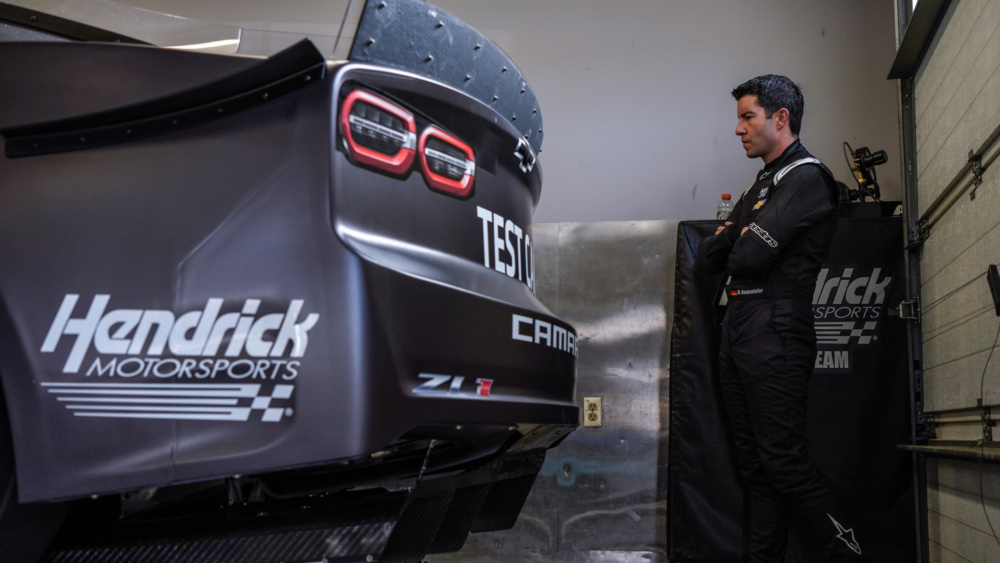 The Camaro being tested is similar to the vehicle that the team proposes to use in the Le Mans exhibition race, with updates having been made to the chassis, engine and suspension. Aerodynamic components in the form of stabilizing dive planes and a stronger splitter and diffuser have also been added.
"It's definitely a big step," said Rockenfeller. "We have less weight; we have a bit more downforce. Tires are the same, because we did (initial) tire testing in Atlanta, so similar-ish. Power is a bit different, so we increased a little bit there. Now we have paddleshift, we have traction control in, we have a new dash. I mean, everything is different, basically. So, we are pretty close to what we think will be the race car in Le Mans. But of course, it's still a very long way to go."
Rockenfeller continued, "We will improve in pace and reliability, definitely. So, I would say that's the difference. Between the current Cup car and this test car, again, it's pretty similar. I would say its weight, its power, its tire grip – it's just a lot faster. I mean, to give you a figure, around here I think we are around 10 seconds faster than what I did in a Cup car, so it's quite a lot faster."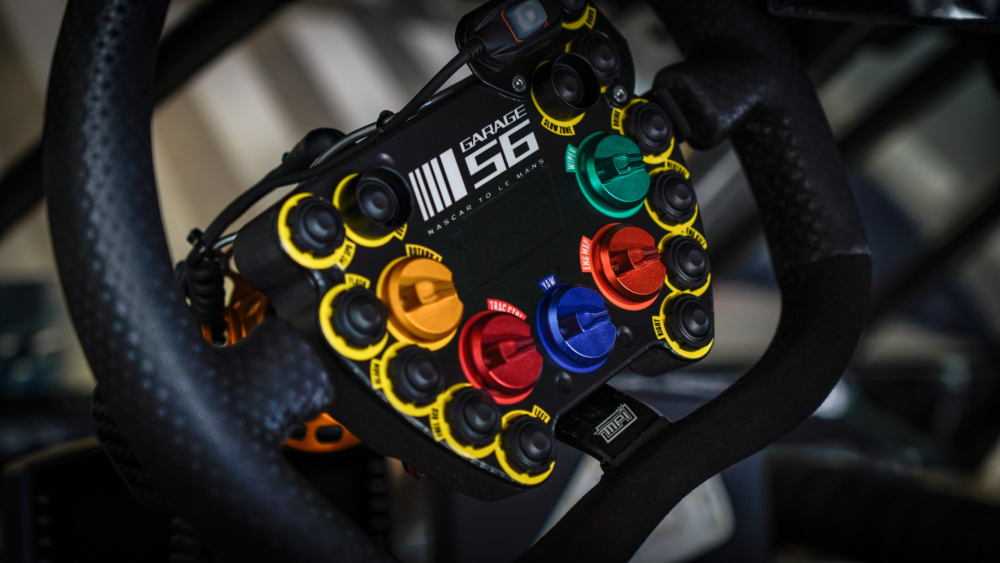 During testing, electrical issues plagued the test-car prototype. The eventual diagnosis was a faulty power distribution module, which prevented the car from completing a run at full power during morning laps. In the afternoon, a fuel pump issue forced the crew to end testing early.
"I think it's a huge milestone for us. It doesn't go without its challenges, of course, but that's why you come to the racetrack to test," explained Knaus. "But I think with all the people here and all the resources that have been here at VIR today, it shows the importance of this program and what a big commitment it has been for everybody.
"This is a first step and over the course of the next six months or so there's going to be a huge [number] of iterations," continued Knaus. "Obviously, always trying to get yourself more margin from a pace standpoint, so we want to continue to try to push and make the car faster from a weight and performance standpoint.
"Downforce – get some more aero efficiencies put into the car, and Goodyear has done a really good job of starting to get some construction and compound combinations put together. We'll start to get that really rolled up into what the tire is going to be."