In the past few weeks, we've looked at some of the innovations you'll be able to discover at PMW Expo next week for turbocharging, chassis development and engine and drivetrain optimization. The final and arguably most important piece of the puzzle, however, is the driver. Here is just some of what PMW Expo has to offer to ensure drivers stay safe, comfortable and aware of what's going on around them.
New display and datalogger combo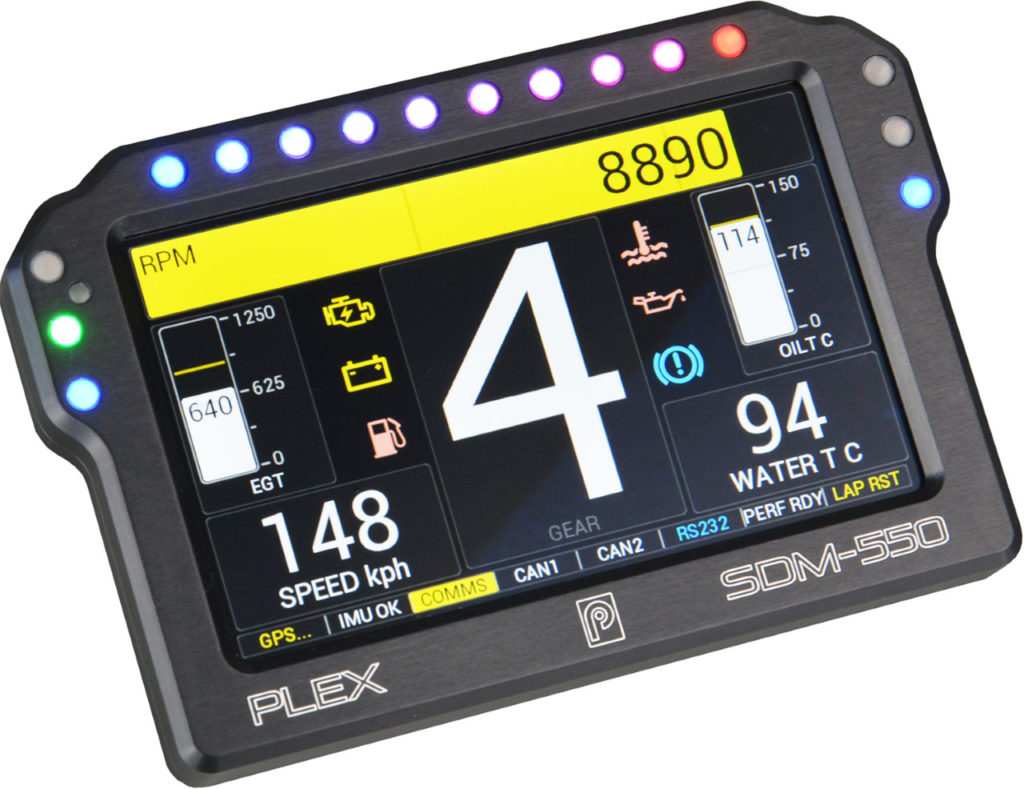 Visit the Plex Tuning booth to view and experience its latest 5in Display & Logger that combines best-in-class viewing ergonomics with full-spectrum datalogging. The SDM-550 features a 5in color display with a built-in 20Hz GNSS module and a 100Hz IMU module for vehicle dynamics analysis. Logging capacity is unlimited thanks to a USB connection and configuration is fast and easy through the wi-fi interface.
New family of seats
PMW Expo 2019 will host the European launch of Racetech's new RT4100 family of seats (pictured above). The standard-sized fiberglass race seat has been designed to be wide enough in the shoulders for most drivers but narrow enough to fit in most cockpits. It offers the option of being back-mounted to the roll cage at shoulder level, while breathable spacer fabric, parallel sides and pronounced thigh support make it comfortable during tough races. It's now available in standard and large sizes at an attractive price.
Modular helmet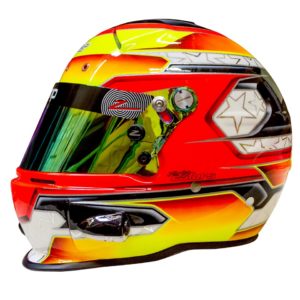 Visitors looking for a more comfortable and more adaptable helmet will be wise to stop by the booth of Zamp Racing, which will be showcasing its RZ-70E Switch helmet. Communications or a drink tube can easily be added by removing a cheek pad and three screws.
In addition to the configurability, the RZ-70E features the new DDAIR-SYSTEM, a dual-density air integration relief system with 360° air channeling for optimal airflow. Cool air enters the helmet, pushing warm air out and keeping the wearer cool.
Six-point mounted seats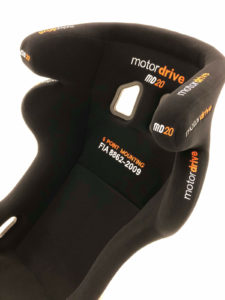 Emboldened by winning the Manufacturing & Fabrication product showcase award at the 2019 Autosport International show, Motordrive will be showcasing its six-point mounted FIA8862 seat. Motordrive claims its MD20 is the industry's lightest six-point mounted FIA 8862-2009 seat, thanks to the ultra-lightweight 7.5kg carbon shell. It also scores with energy-absorbing foam and the option of personal branding, making it appeal to teams and drivers alike.
Seat with modular padding
The X-Pad is a new seat that was specially developed and produced by Sabelt to offer a light, comfortable and versatile product homologated according to the FIA Standard 8855-1999. The shell was designed to be ergonomic and comfortable, and is available in fiberglass or carbon fiber. The carbon fiber version weighs only 4.8kg, thanks to the carbon pre-preg and autoclave production process.
Collision warning system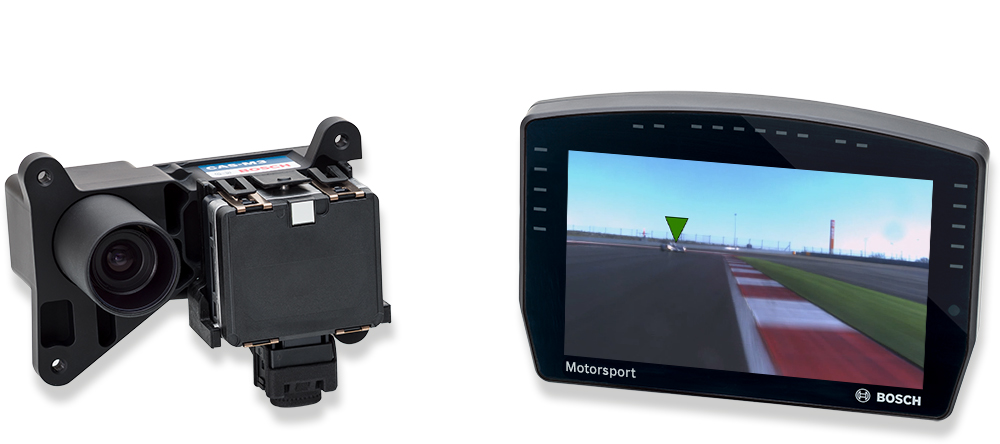 An 'EVO' version of its Collision Avoidance System CAS-M 3 will be the highlight of Bosch Motorsport's booth at PMW Expo 2019. The standard CAS-M 3 has been in use for several seasons and consists of a camera attached to the rear of the car that sends moving images in real time to a display inside the cockpit. This display uses flashing arrows and LEDs to alert the driver to vehicles approaching from behind. A radar system complements the camera to provide information on the speed difference between cars. Based on this radar information, the arrows on the display change their size and color. Especially in bad visibility the system can be a lifesaver, improving safety and reducing repair costs.
---

Professional Motorsport World Expo is free to enter to all racing professionals – just register for your FastTrack entry code here.