Professional Motorsport World Expo opens in just two weeks in Cologne and will feature exhibitors offering technology for every area of racing. Turbocharged engines dominate – on the road and on track – and you'll be able to find all the right gear to make sure you stay ahead, at PMW Expo. The Expo is free to attend – just register here.
Compact electric wastegate actuator
MEGA-Line RACING ELECTRONIC (Booth 2052) will be debuting a new e-motor-driven actuator that was designed to deliver high performance under harsh racing conditions. The main application for the actuator is for wastegate or turbine geometry actuation in turbo engines. The maximum actuation range of the unit is 17mm, with a maximum dynamic force of 500N and a maximum static load of 300N. The actuator boasts compact dimensions and light weight, at around 410g.
Updated BorgWarner turbos
Berlin-based TurboZentrum (Booth 2024) will have BorgWarner's new range of high-performance turbochargers on show at PMW Expo (pictured above). The EFR line has gained a new compressor side with larger compressor wheels that also feature optimized wheel design in terms of their shape and contours. While the diameter of the inlets has been increased, the outlet diameter remains the same.
Racing components from down under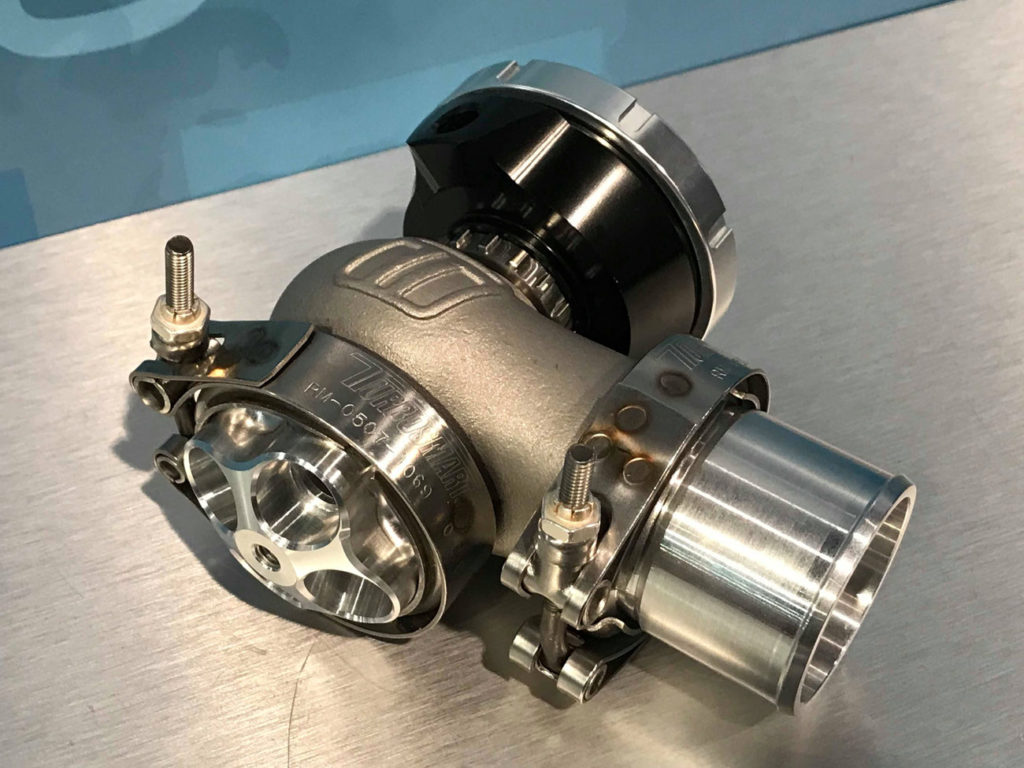 The latest addition to the Turbosmart line-up (Ozparts booth, 7034) is the fresh air ALV40 anti-lag valve. By allowing charged fresh air from the turbo to be diverted safely into the exhaust manifold pre-turbo, at small throttle openings, the ALV40 allows the reduction of lag with safe spooling of the turbocharger. This avoids the high engine stresses of late-combustion-event style anti-lag systems. When the valve is active, boost pressure is diverted around the engine (instead of going through it) into the exhaust manifold. Combined with the right fuel and ignition strategies, turbo speed and boost pressure can be maintained.
Intercoolers for VAG engines

A range of efficient intercoolers for VW Group 1.8 and 2.0 TSI engines will be the highlight of Energie Intercooler's booth (6076). Suitable for models including the Mk7 Golf GTI and R, as well as certain Škoda Superb and Octavia, Audi A3 and TT, and Seat Leon models, Energie's intercooler provides 90% more volume than the OEM part. With a core size of 640mm x 410mm x 65mm and an improved endtank design, the unit removes bottlenecks and increases flow and chargecooling. All this results in better cooling and reduced pressure drops.
Custom intercoolers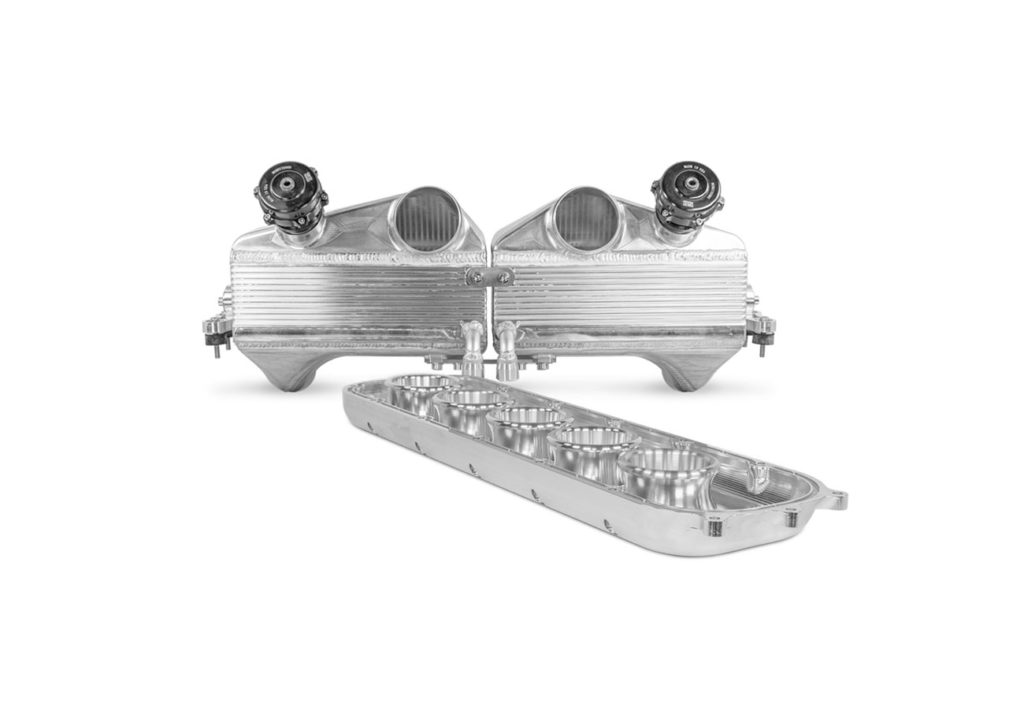 For those who can't find the right intercooler, WagnerTuning (Booth 5056) has come up with a new configurable universal racing intercooler system. The online configurator currently offers a choice of nine core sizes and lets users combine them with various cast-aluminum endtanks to make sure that the inlet and outlet are in the ideal place for the application. The intercooler can then be finished off with either a 'performance' or 'competition' core structure and optional black powder coating. If that still isn't enough configurability for you, then WagnerTuning also offers completely custom intercoolers, designed specifically for your car.
---

Professional Motorsport World Expo is free to enter to all racing professionals – just register for your entry badge here.