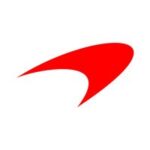 Website mclarenapplied McLaren Applied
Highly innovative technology and engineering organisation.
Background
The world around us is experiencing significant change, the greatest in generations.
At McLaren Applied, we're accelerating the response to that change. Our vision is that our people and technologies will pioneer a better future.  Our mission is to achieve breakthroughs in performance.
We're at the cutting edge of innovation in industries including automotive transportation and motorsport. We create solutions that drive efficiency and cost-effectiveness.
We want to help to reduce the carbon footprint and become more sustainable.  Our focus is on electrification and telemetry, control and analytics.
To deliver efficient lightweight electric powertrain and vehicle development; motorsport solutions that make series more sustainable and efficient; reliable connectivity solutions for transportation and insightful analytics and monitoring of transport fleets.
By applying our expertise, we deliver real benefits and pioneer a better future.
Function 
McLaren Applied presents a unique approach to improving transport by utilising decades of experience and expertise in optimising the performance of high-speed vehicles. We pioneer a better future for transport operators and manufacturers by applying Formula 1-derived technology.
From redefining the limits of connectivity performance in transport (Fleet Connect) to building the first 5G edge connected mobility platform (Active Antenna), our products are helping the world's largest transport operators to improve their performance in operations and customer experience.
From London to New York, our collaborations with transport stakeholders are digitally enabling a better and greener transport system.
Purpose of the Role
Sitting within the multi-function Connected Intelligence team, you will design, develop and test new and existing electronics for Connectivity products used within our motorsport, automotive and public transport customers.
Principal Accountabilities
You will be able to demonstrate your design ability with both analogue and digital circuits, normally with CAN based communications and some power electronics. You will be comfortable speaking with customers to support existing designs alongside defining future product design specifications. You will undertake and manage the full development cycle from specification, design, schematic capture, through to supporting PCB layout, manufacture and assembly operations while following and developing design procedures. You will design to best practices in terms of EMC, thermal management and product reliability. You can comfortably take designs from concept through to market, whilst maintaining both the pace and accuracy expected from a high-performance team. You will be able to demonstrate examples of optimising circuit design, for ease of manufacture and production test, and component design to maximise efficiency, package density, layout efficiency, reliability and thermal performance
Knowledge, Skills, Qualifications and Experience
Can work as part of a multi-function team including hardware, software, systems and mechanical engineers. Solid experience within an electronics design role with a first class or upper 2nd honours degree in a relevant electrical or electronic engineering subject, equivalent experience or accredited engineering pathway. Will have a natural curiosity for leading edge technology and demonstrate an inclusive and collaborative workplace style.
Our Values
OWNERSHIP
OPENNESS
BRAVERY
INGENUITY
HUMILITY
All employees must ensure compliance with the Company Health and Safety Policy, and all relevant other statutory Health and Safety legislation.
This job description may not detail all duties allocated to the post holder, nor cover duties of a similar nature which are commensurate with the role, which may from time to time be reasonably required by the relevant manager.