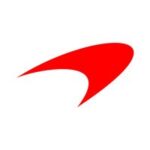 Website mclarenapplied McLaren Applied
Highly innovative technology and engineering organisation.
Background
The world around us is experiencing significant change, the greatest in generations.
At McLaren Applied, we're accelerating the response to that change. Our vision is that our people and technologies will pioneer a better future.  Our mission is to achieve breakthroughs in performance.
We're at the cutting edge of innovation in industries including automotive transportation and motorsport. We create solutions that drive efficiency and cost-effectiveness.
We want to help to reduce the carbon footprint and become more sustainable.  Our focus is on electrification and telemetry, control and analytics.
To deliver efficient lightweight electric powertrain and vehicle development; motorsport solutions that make series more sustainable and efficient; reliable connectivity solutions for transportation and insightful analytics and monitoring of transport fleets.
By applying our expertise, we deliver real benefits and pioneer a better future.
Purpose of the Role
Provides senior technical leadership to the technical workforce of McLaren Applied.
A recognised expert in the communications domain this role works closely with the Technical Director to mature the strategic technical vision of the company; and with the Engineering and Product Managers as the solution architect to the create and deliver communications products to the marketplace.
This includes collaborating closely with the Engineering Director; other Chief Engineers; and the Product Management community to manage technical risks and opportunities.
This role is a key member of the Engineering Council. It ensures technical collaboration across products and portfolios and is responsible for identifying opportunities for commonality and reuse.
In addition to its technical objectives this role is also accountable for the selection and tailoring of the processes to achieve solution technical assurance. Working closely with the Engineering Director and Product Managers, the role curates processes to maintain efficiency and governance.
Principal Accountabilities
·         Accountable for the ownership of the technical vision for communication products,
including associated technology platforms
·         Accountable for the delivery of the technical vision
·         Develops and delivers complex systems. Leads in solution architecting and ensures
deliverables support long-term business goals.
·         Technical assurance of the delivered solutions and bid responses.
·         Authority to authorise technical content of bid responses
·         Responsible for technical processes followed (especially design reviews).
·         Directs innovation into new technologies
·         Directs time ensuring optimal use of skills and experience in providing
most technical value to the business.
·         Assesses new products, clients and markets, alongside Chief Engineers & Product
Managers, representing the company externally in a thought leadership capacity.
·         Mentors next generation of Chief Engineers
·         Finds and utilises the right technologies, manages significant risk. Takes responsibility
for technical/architectural decisions and processes.
·         Defines technology based critical success factors, provides high-level direction and
significant input to proposals.
·         Leads disruptive change to a positive outcome, using sound engineering principles;
thinks outside of the box.
Our values
OWNERSHIP
OPENESS
BRAVERY
INGENUITY
HUMILITY
All employees must ensure compliance with the Company Health and Safety Policy, and all relevant other statutory Health and Safety legislation.
This job description may not detail all duties allocated to the post holder, nor cover duties of a similar nature which are commensurate with the role, which may from time to time be reasonably required by the relevant manager.
McLaren Applied are committed to Diversity, Equality and Inclusion (DEI) and promote DEI in all we do.