SuperFlow manufactures test and remanufacturing equipment for vehicle drivelines. Since the early 1970's SuperFlow products have been trusted by engine builders, militaries, technical schools, tuners, transmission remanufacturers and automotive manufacturers to produce powerful and efficient vehicles.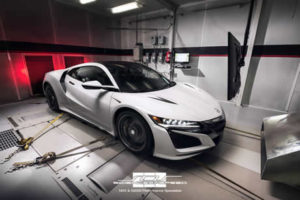 Chassis Dynamometers / Rolling Roads
SuperFlow chassis dynos are engineered to be more accurate, repeatable and durable than anything on the market. The complete line of two-wheel drive, all-wheel drive and powersports chassis dynamometers are well suited for performance tuning, mileage accumulation and emissions testing. Industry exclusive features like mechanical roll speed synchronization and trunnion mounted differentials give you increased load capacity and duration across the entire operating range. Models can be fitted with an AC motor for drive cycles.
---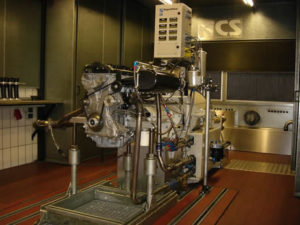 Engine Dynamometers
SuperFlow manufactures water brake, eddy current and AC engine dynamometers for performance and industrial applications. SuperFlow engine dynos test gasoline, diesel and CNG engines as well as AC motors. We frequently provide custom engineered engine dynamometer solutions for unique test requirements.
---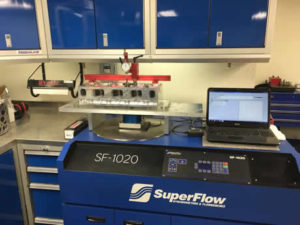 Airflow Test Benches
Flowbenches were SuperFlow's first product. A simple device to measure and quantify the amount of air flow through cylinder heads and intake manifolds and ultimately produce more power. Current models accommodate heads from single cylinder engines to large diesel catalytic converters and almost anything in between. Their FlowCom control system is digital and automated for faster testing and increased accuracy.
---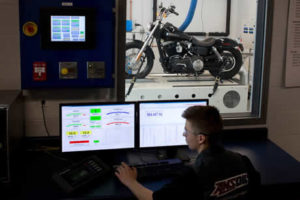 Dynamometer Data Acquisition and Control Systems
WinDyn is a robust and scalable data acquisition and control system specifically for dynamometers and drive train testing applications. WinDyn includes automated test sequences to keep operation simple and easy to understand. WinDyn is also completely customizable to any application with custom test scripts, custom data acquisition configurations and full automation of the test cell environment. Let WinDyn control your new dynamometer project or upgrade an existing dynamometer to take advantage of our latest features.