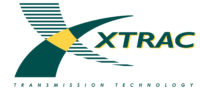 Xtrac – a new dimension in transmission technology
Xtrac is a world leader in the design and manufacture of transmission systems and driveline components for top-level professional motorsport and high-performance automotive applications.
Xtrac supplies virtually all the world's top motorsport teams, including many significant factory entrants as well as smaller race teams in 'one-make' championships and technology-regulated formulae, who use the company's broad range of lower-cost transmission products. High-performance automotive customers rely on its specialist expertise and reduced lead times for the development of hypercar transmissions, as well as advanced technology, highly integrated transmissions in the next generation of hybrid and electric vehicles.
Based in Berkshire in the UK, and in Indiana and North Carolina in the US, Xtrac is a pre-eminent ambassador for the UK's world-renowned motorsport industry. The company, established in 1984, today employs over 380 highly qualified staff including over 40 who have been trained through its award-winning apprentice and undergraduate schemes, delivering their skills, knowledge and experience to global customer programs.
For further information, please visit www.xtrac.com.