Racelogic Ltd

Racelogic make the VBOX Motorsport range of GPS and video data loggers, and their latest product is the VBOX Video.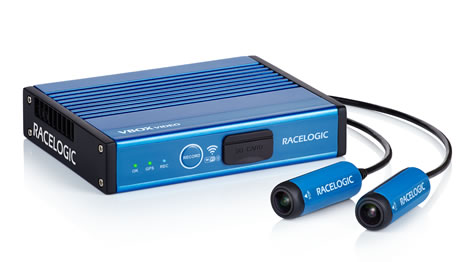 Developed with extensive customer feedback and designed to be used by anyone – without needing to be a race engineer – the new system uses dual cameras to capture 1080p video at up to 60 frames per second, synchronised with 10Hz GPS data logging and real time graphical overlay. The output is stunning.
It also features a battery backup and ten second video pre-buffer; Bluetooth for remote start/stop logging and connection to the vehicle's CAN Bus; and camera preview over Wifi to Android/iOS devices.
As with all their data loggers, VBOX Video is compatible with Circuit Tools which allows for really easy analysis of track performance. Available for both PC and Mac, the software has helped many thousands of drivers, at all levels of motorsport, to achieve faster and more consistent lap times. A significant number of racing instructors around the world use it as an integral part of their coaching.