Engineering

Toyota Motorsport GmbH (TMG) is a uniquely-equipped engineering facility, one of very few in the world capable of turning a clean sheet of paper into a fully developed vehicle all under one roof.

Altair's corporate culture thrives on seeking out business and technology firsts to radically change the way organizations design products and make decisions.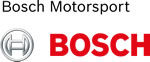 Passion for engineering and competition: Bosch Motorsport engineers high performance solutions and provide access to Bosch technology for motorsport applications.