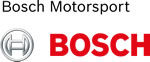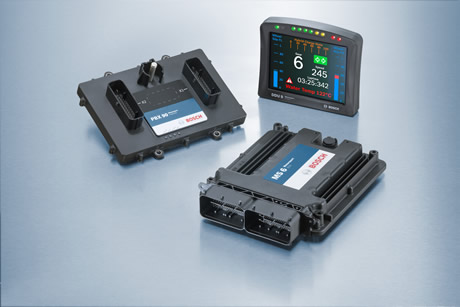 Passion for engineering and competition: Bosch Motorsport engineers high performance solutions and provide access to Bosch technology for motorsport applications.
Embedded in the Robert Bosch GmbH, the team of Bosch Motorsport focuses on the special needs of motorsport customers worldwide. Through close ties to Bosch, they have access to the portfolio of proven solutions of a leading global supplier of technology and services. Based on the know-how in series production they offer injection and ignition components as well as generators, starters and a wide range of sensors – each specifically adapted to succeed under racing conditions. Engine control units, antilock breaking systems, driver displays and various special systems complete the product portfolio. The portfolio covers a wide range of race series.
Bosch Motorsport is a preferred development partner to break new ground. Starting with the first idea up to the racing application many customers of Formula 1, the World Endurance Championship WEC, the World Rally Championship WRC and numerous teams of Formula 3, GT Masters and the Porsche Cup are supported with dedicated solutions according to their needs.