With the launch of the Zenvo Aurora on the eve of Monterey Car Week, the OEM has unveiled additional details of the track-focused and touring iterations.
Built on the new Zenovo-designed ZM1 modular monocoque chassis – developed with Managing Composites – the Aurora will come in two different versions. The first is the track-focused Aurora Agil, and the second is the grand tourer, the Aurora Tur. Both models benefit from an aerodynamically led chassis design.
"The Aurora project is best described as an equilibrium of extremes," explained Jens Sverdrup, chairman of the board and chief commercial officer. "Throughout the development phases, we have been very clear that we did not want to be chasing specific numbers or lap times, as this can then cause a distraction or compromise when it comes to other areas. We just wanted to build an uncompromised drivers' car, which delivered on every level, but without any one aspect negatively impacting another."
Developed from scratch by Zenvo, the Aurora houses a V12 engine which boasts a 6.6-liter capacity and 1,268ps at 8,000rpm. Capable of revving to 9,800rpm, the powertrain is supported by 609ps of electrical hybrid power, equating to 1,877ps. The powertrain will utilize Mahle's Jet Ignition technology to enable the engine to operate without the need for over-fueling, and for component protection – a requirement for the Euro 7 legislation.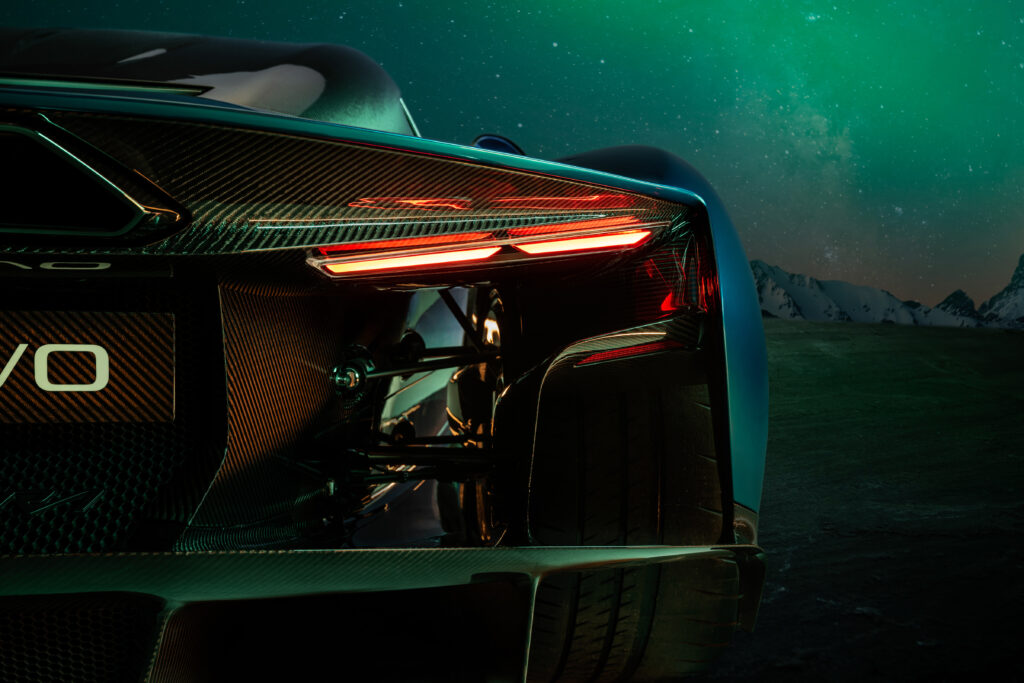 A lightweight electric motor system, generating up to an extra 608ps depending on drivetrain configuration, enhances the Aurora's performance further. The rear wheel-drive system in the Agil features a single integrated electric motor, while the four wheel-drive setup – standard on the Tur and optional on the Agil – adds an additional electric motor to each of the front wheels.
Mated to the engine is a 7-speed hybridized gearbox – producing 150kW of power – with an integrated electric reverse and engine start in place of a conventional starter motor.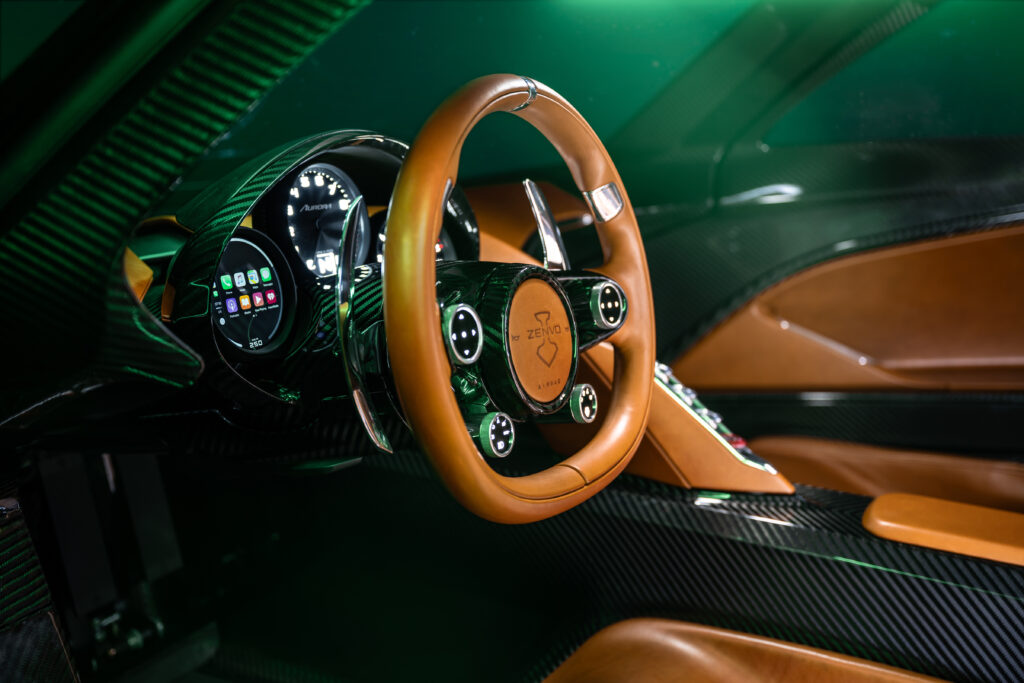 As a more track-focused model, the Agil features underbody aerodynamics and a high-level rear wing with an air brake function. The drivetrain sends all power through to the rear wheels as standard, while a four-wheel drive option is available. The inside of the cabin is stripped down, enabling a weight of less than 1,300kg. The more aggressive design delivers enhanced levels of downforce, producing 880kg of downforce at 250km/h, and a top speed of 365km/h.
The Tur model, with its standard four-wheel-drive system, has an overall weight of approximately 1,450kg and a top speed of 450km/h.