For the 2023 season, Falken Motorsports will compete, yet again, within the Nürburgring Endurance Series (NLS), this time with brand-new Porsche 911 GT3 R models captained by talented drivers.
This year marks the 13th season that Falken Motorsports has competed with Porsche at the Nürburgring. Two 992-generation Porsche 911 GT3 Rs make up the team's vehicles, delivering 565hp each through a 4.2-liter boxer engine, backed up by enhanced vehicle aerodynamics and optimized balance for excellent handling around the 'Green Hell'.
Conquering the infamous Nordschleife in the NLS and the 24h race will be existing drivers Klaus Bachler and Sven Müller, and Martin Ragginger who has played a key part in the Porsche project since its inception in 2011.
Joining the team are Joel Eriksson and Alessio Picariello, who have both driven successfully for Falken Motorsports in recent years. Eriksson took two victories in the 2022 season with Sven Müller, while Picariello achieved an overall victory in the NLS' 12-hour event in 2022. Tim Heinemann remains part of the team, and Nico Menzel completes the driver line-up, a 25-year-old who grew up close to the Nürburgring.
Following an opening test of the two Porsches at the Nordschleife this weekend, March 10-12, Sven Müller and Joel Eriksson will drive the #3 Falken Porsche and Nico Menzel and Martin Ragginger the #4 Porsche in the season opener at the 68th ADAC Westfalenfahrt on March 18, 2023.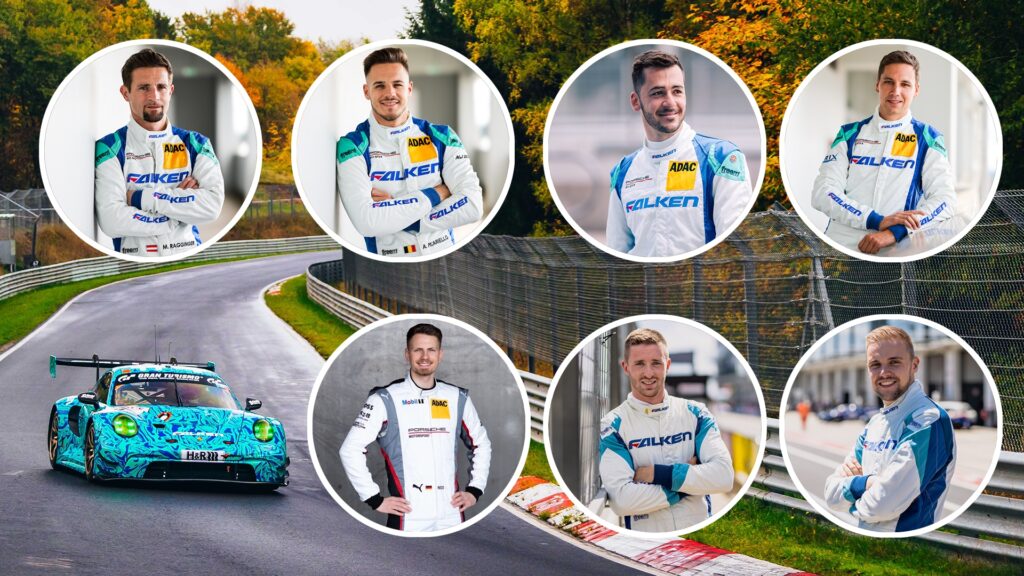 For the latest NLS news, click here.