One of the more regularly raised concerns about electric motorsport is the lack of sound, from the perspective of both eliciting emotion in spectators and safety. In the case of the Opel Corsa-e Rally, Opel's motorsport department has developed a noise generation system to ensure safety on stages and road sections.
However, developing a system that could endure the rigors of rallying was not an easy task because commercially available loudspeakers are usually installed in the interior of vehicles or buildings and tend to lack weatherproofing. For an electric rally vehicle to be heard well by the spectators, the loudspeakers must be mounted outside, where they are fully exposed to vibrations, dust and moisture.
Opel's engineers went looking for durable speaker enclosures and found what they needed in the marine market. The front and rear of the Corsa-e Rally now feature two splashproof speakers with a power output of up 400W, coupled to an amplifier that receives its signals from an audio control unit.
Opel developed its own specific software to generate the vehicle sound, which is dictated by the electric motor rather than vehicle speed. The company states that development of the sound signature took several months and is based on an idle sound that is then adapted to different speed ranges, with two output levels available.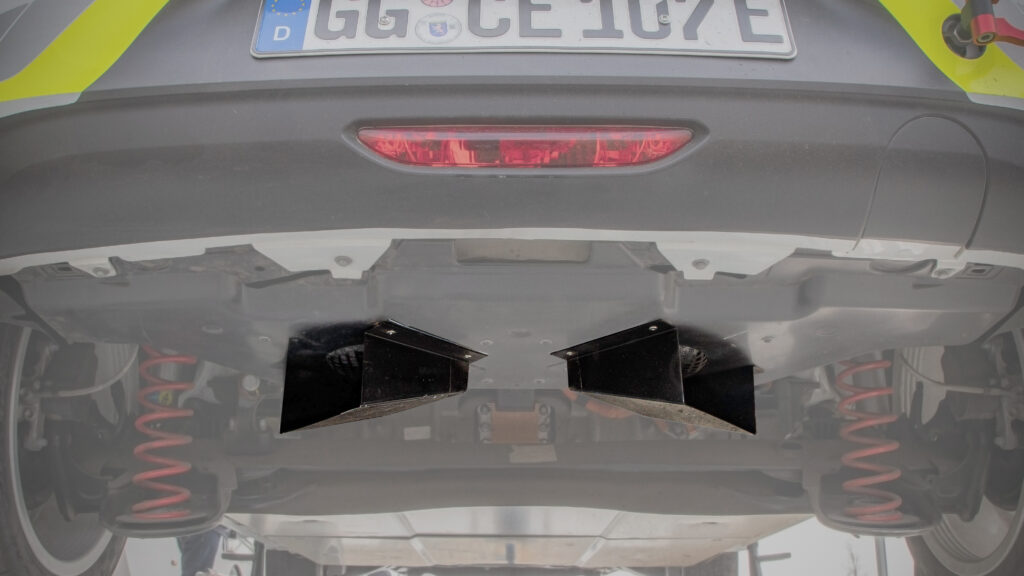 When driving on public roads, a quiet mode is used. Only on the special stage is it turned up fully, with drivers required by regulations to switch the volume accordingly. "We didn't just want to simulate the noise of an internal combustion engine, but rather create an independent electric sound that also accompanies this project acoustically," said Opel motorsport director Jörg Schrott. "We are satisfied with the result and are convinced that the sound will also arouse emotions in the fans at the special stages – even if it is deliberately different from that of a classic rally car with a turbo engine."
The first practical test, including the new sound system, will take place on May 7 and 8 at the season opener of the ADAC Opel e-Rally Cup as part of the 33rd ADAC ACTRONICS Rallye Sulingen.