ABB FIA Formula E Championship's official vehicle partner BMW i has unveiled its new BMW i8 Roadster safety car. The car has been modified specifically for use at the racetrack and the design is based on its sister model, the BMW i8 Coupé safety car.
The new BMW i8 Roadster safety car is the latest addition to the fleet of BMW i safety cars and is the first safety car that can be used with an open cockpit. The most noticeable changes from the production variant of the i8 Roadster are the rear wing and shortened front windshield.
"This project is another very good example of the pioneering spirit at BMW i and in Formula E," said Dr Robert Irlinger, head of BMW i. "In implementing the BMW i8 Roadster Safety Car, the BMW i engineers, designers and communications crew have dared to explore new horizons and create an absolutely unique car.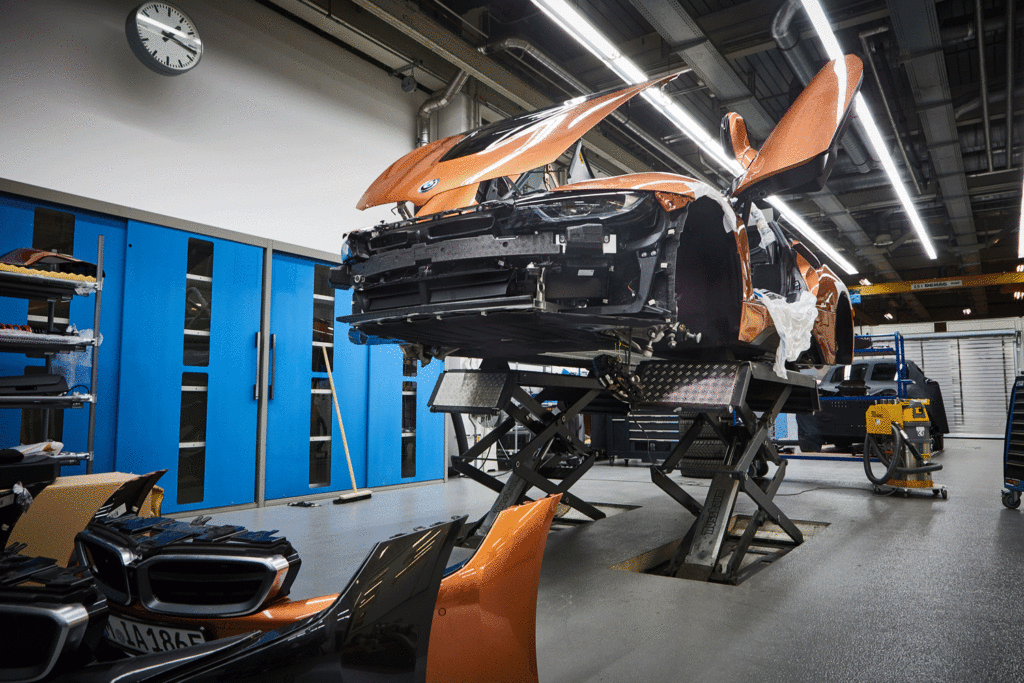 "The development team behind the Safety Car is akin to a startup. Our engineers got creative within their own ranks and assembled it on top of their regular jobs. In doing so, they have achieved something completely new. I am very grateful to the FIA and Formula E for showing such enthusiasm toward our innovation and for making it possible to use the BMW i8 Roadster as an official safety car."
During development, no major modifications were necessary. However, the front windshield is shorter than the production model. This gives the car a more dynamic appearance. The safety car's center of gravity is also 15mm lower than the production car. The car has M carbon ceramic brakes, an FIA-approved roll bar, a front splitter and a rear wing for additional downforce.
Modifications necessary for its role of safety car have also been made. The light bar is mounted above the rear wing, making it easily visible from all angles in any race situation. The new safety car also has a communication antenna and a GPS antenna, and an extensive communication system in the cockpit.