The Renault F1 Team has unveiled its R.S.19 car for this year's championship. The car, which showcases revised aerodynamic regulations will be powered by the renamed Renault E-Tech 19 power unit
Jérôme Stoll, president of Renault Sport Racing, said, "A passion for Formula 1 is a metaphor for fighting spirit, determination, resilience, but also progress, thanks to the limitless innovation that inspires the sport.
"But this passion has to be tempered with a healthy dose of reality. F1 makes sense for Renault; it is a laboratory for our future road-going technology – as seen by the new engine designation – Renault E-Tech 19. It is a very exciting time to be part of F1."
Since its F1 comeback three years ago, Renault has invested heavily in its technical facilities in Enstone, UK, and Viry-Châtillon, France.
At Enstone, the team has increased production capabilities, with upgraded machine tools, including two new Breton machines, a wind tunnel, a gearbox dyno, and an enlarged design office and race operations room.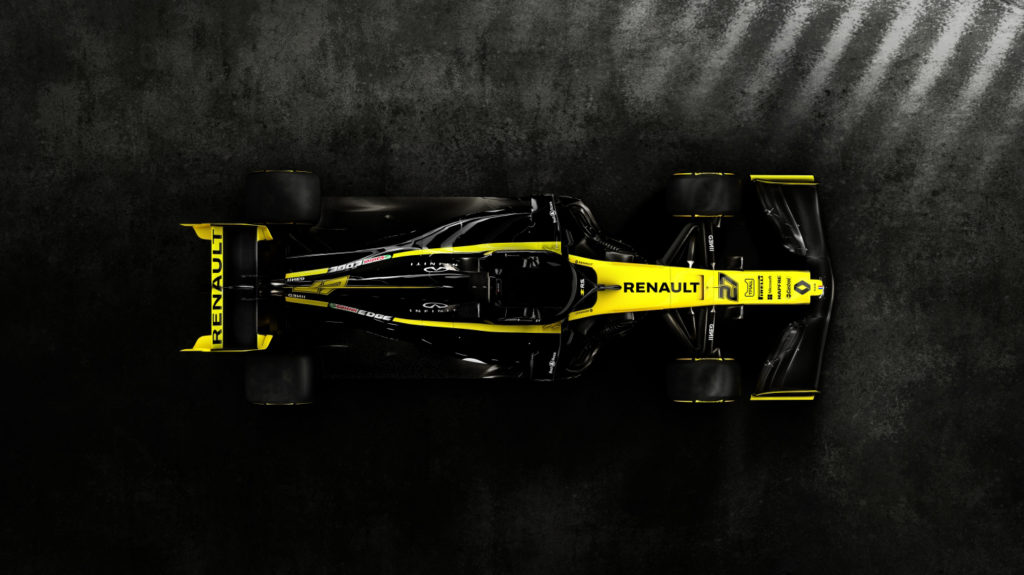 At Viry, a refurbished dyno has recently been commissioned and will be used throughout the season to develop the power unit, while a building program to house new engine assembly bays, reliability departments and an automated stores department is due for completion next year.
Renault F1 Team managing director Cyril Abiteboul said, "Launching all these projects while participating in the championship was an incredible challenge, as was getting the major points finished.
"The final commissioning of the investments was a tremendous achievement and I'm impressed by how everyone has taken to the task. Engine excellency will be our priority in Viry, while the structure now in place in Enstone strives to improve the competitiveness of the chassis, season after season."