Mercedes-AMG has expanded its customer racing program with a GT2 model to complement its fleet of GT3 and GT4 cars. The new Mercedes-AMG GT2 is the most powerful homologated race car in the 12-year history of the company's customer sport program.
The race car bridges the gap between the Mercedes-AMG GT3 and the Mercedes-AMG GT4. While the GT3 is increasingly being raced by professional drivers and the GT4 primarily marks the entry into the world of GT racing, GT2 is aimed specifically at gentlemen drivers. Notably, the new car ranks above GT3 level, both in terms of horsepower and in top speed. The source of this power is an AMG 4.0-liter V8 biturbo engine with a flat plane crankshaft, while power is transmitted via a sequential 6-speed transmission.
According to Mercedes, customer teams will receive the GT2 fully matured. The car will undergo comprehensive testing in the upcoming weeks with the program focusing on circuits visited by the GT2 European Series season. Next to various test races, an endurance test run in racing conditions is planned as well. Sales of the GT2 will begin over the course of the 2023 season.
Christoph Sagemüller, head of Mercedes-AMG Motorsport, commented, "The Mercedes-AMG GT2 is yet another milestone in our Customer Racing program. Thus, we emphasize once more our commitment to GT racing and further expand our involvement by entering a new segment in GT racing. The GT3 segment having become more and more professional and GT4 having become established as an entry-level category, we open up new opportunities with the Mercedes-AMG GT2. As a result, we address an extended range of customers and therefore offer the high quality and the comprehensive support of our Customer Racing program to interested parties in the GT2 segment as well.
"The race series for this category of vehicles have seen significant increase of reach and relevance in the past two years. In this dynamically growing market, we come up with the Mercedes-AMG GT2 as a highly attractive package and once again prove the performance potential of our brand."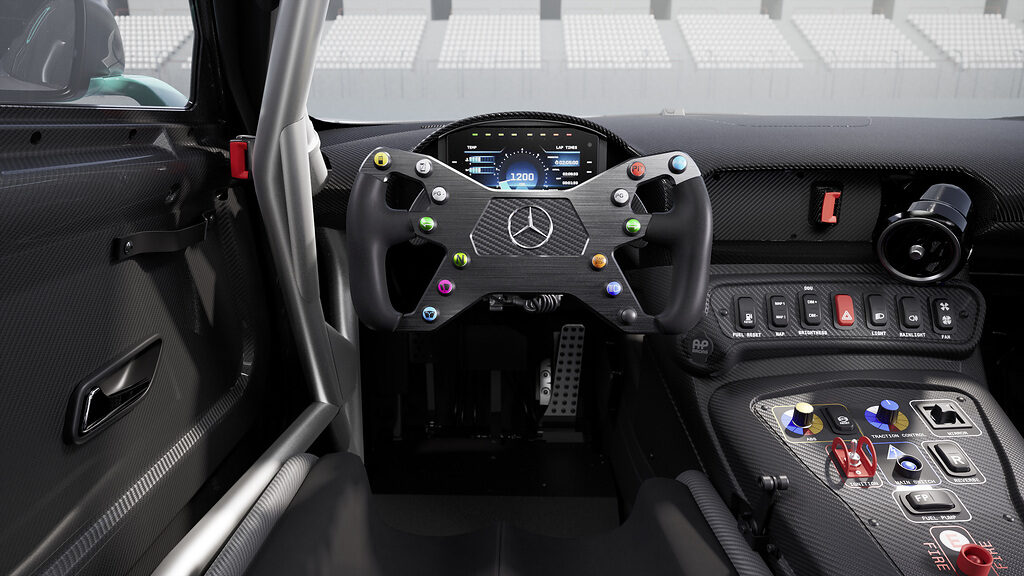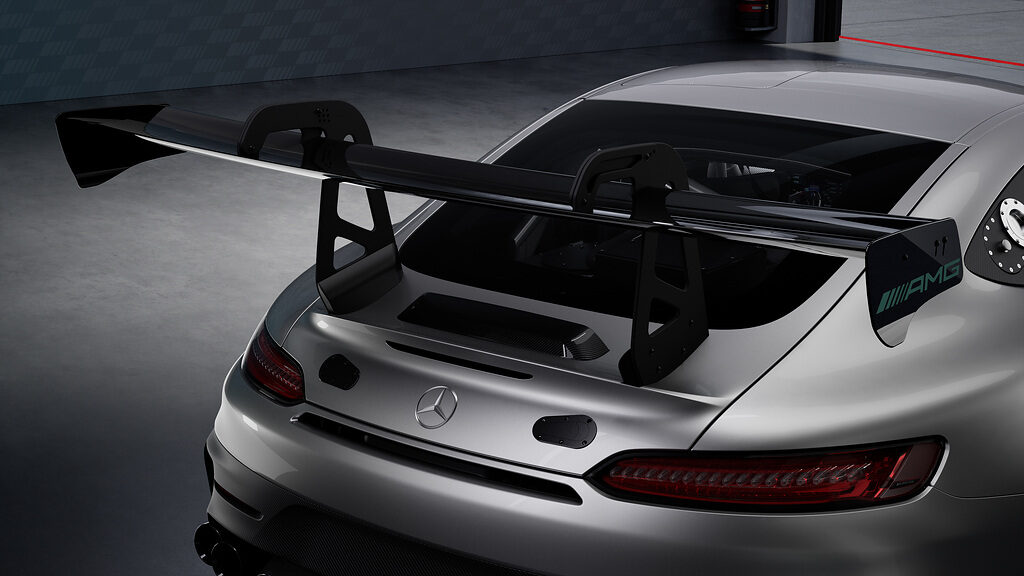 Engine
AMG 4.0-litre V8 biturbo engine with flat crankshaft
Displacement
3,982 cm
Output
up to 520 kW (707 hp)*
Max. torque
up to 800 Nm
Drive
transaxle configuration: engine at the front, gearbox on the rear axle, connected by Torque Tube
Transmission
sequential AMG 6-speed racing transmission with mechanical (adjustable) self-locking differential and magnesium casing as well as shift paddles on the steering wheel; pneumatically operated
Bodywork
aluminium space frame; roll-cage of high-tensile steel
Safety
carbon driver safety cell to latest FIA standard, customisable seat foaming and integrated headrest as well as extrication hatch in the roof; powerful motorsport fire extinguishing system
Chassis
aluminium double wishbones front and rear; adjustable rebound and pressure motorsport shock absorbers, adjustable anti-roll bars
Aerodynamics
multi-adjustable rear wing
Electronics
motorsport electronics with torque control; optimised driver aid systems: AMG TRACTION CONTROL, multi-adjustable racing ABS of the latest generation, service-friendly durable motorsport electrics
Steering
electro-mechanical power steering
Brakes
racing brake system with adjustable ABS, brake balance adjustment via beam, self-ventilating composite brake discs with special cooling air guidance; 6-piston brake callipers front, 4-piston brake callipers rear; brake disc diameter 395 mm front / 355 mm rear
Wheels
forged AMG light alloy wheels with central mount,
front: 12×18", rear: 13×18"
Tyres
Front: 325/660-18 slick / rear: 325/705-18 slick
Weight
< 1,400 kg incl. air conditioning
Fuel tank capacity
120 l (motorsport safety fuel tank)
*depending on BoP categorization