The Nissan Formula E Team has revealed that the Berlin Rookie Test held at the Tempelhof Airport Circuit, which saw Luca Ghiotto and Victor Martins driving the Nissan e-4ORCE 04 for the first time, ended successfully with both driver's placing within the top four on the timesheet.
Six-time FIA Formula 2 race winner Ghiotto went second fastest during the morning session and continued to go from strength to strength in the afternoon session as he learned more about the vehicle's characteristics. By the end of the day, Ghiotto, the team's simulator driver, had put the fourth quickest time on the board.
Victor Martins was fastest throughout the rookie test, with the reigning Formula 3 champion and Alpine Academy member finishing second in the afternoon session.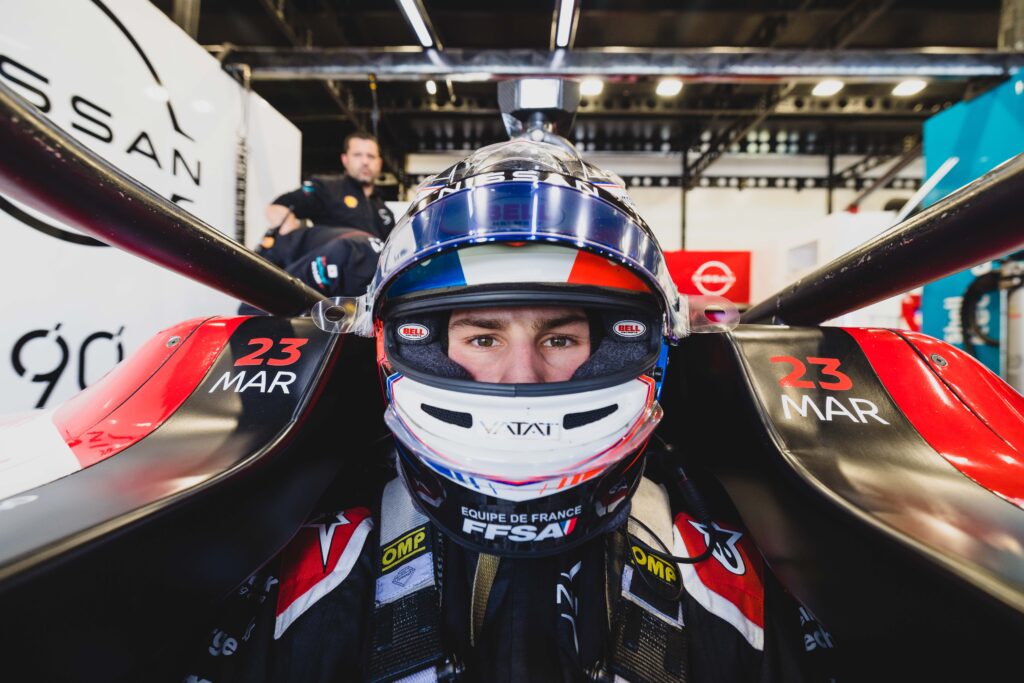 "After a difficult race weekend, today was a good rookie test day and we completed all of our programs with good results," explained Tommaso Volpe, managing director and team principal, Nissan Formula E Team.
"It was really valuable for Luca in particular as he gained experience on track and got to see how the team operates throughout a race weekend. He performed well and I'm sure he learned a lot of aspects that will help in his simulator driver role.
"Victor also really impressed us, these cars are difficult to handle, so to come in and be on the pace immediately is a challenge. Ending the day in second place highlights the tremendous job that he did. Both drivers improved throughout, they were very mature and avoided making mistakes. As a team, we learned a lot following a challenging Berlin race weekend. Now the goal is to use the knowledge we've gained to prepare for Monaco."
"The biggest job for me today was evaluating how the simulator correlates to the on-track performance of the Nissan e-4ORCE 04, and I was really impressed," said Ghiotto. "There are always factors you can't compare, such as the g-forces and the vibrations, but in terms of speed and the pure feeling, the car acted in the way I expected from my time in the simulator. I have a lot of information that I can now take back to the factory and apply to support the team moving forward."
"Formula E is so different compared to any other series I've ever driven in," added Martins. "The tires are grooved and not slick, which lowers the grip levels dramatically. Energy management is also a unique challenge and it's incredibly difficult to maximize the pace and be on the limit. It was such a privilege to work with the Nissan Formula E Team, I tried to make the most of it and communicate with everyone in the garage to get the best out of the day and to provide what was expected of me. They made it easy to adapt to the environment and the car and I enjoyed every lap out on track."