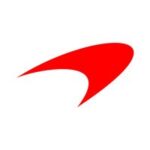 Website mclarenapplied McLaren Applied
Highly innovative technology and engineering organisation.
Job Title:                             Embedded Software Test Engineer
Function:                             Engineering -Inverter and Control Platforms
Reporting to:                     Engineering Manager – Inverter and Control Platforms
Date of preparation:      Sep 2021 
Background
The world around us is experiencing significant change, the greatest in generations.
At McLaren Applied, we're accelerating the response to that change. Our vision is that our people and technologies will pioneer a better future.  Our mission is to achieve breakthroughs in performance.
We're at the cutting edge of innovation in industries including automotive transportation and motorsport. We create solutions that drive efficiency and cost-effectiveness.
We want to help to reduce the carbon footprint and become more sustainable.  Our focus is on electrification and telemetry, control and analytics.
To deliver efficient lightweight electric powertrain and vehicle development; motorsport solutions that make series more sustainable and efficient; reliable connectivity solutions for transportation and insightful analytics and monitoring of transport fleets.
By applying our expertise, we deliver real benefits and pioneer a better future.
What you'll be doing
As an Embedded Software Engineer you will support the development and integration activities for electronic control systems within our Inverter and Control Platforms team.  The team is responsible for all aspects of the design and development of bespoke On Car ECUs for both powertrain and body. The development activities will be varied and cover software both at hardware abstraction and application level and for single and multi-processor target platforms.
A typical work week would include:
Development and configuration of C-embedded software running on AUTOSAR platform, meeting exacting functional and safety requirements through all prototype and production phases of development. The wide range of design tasks and the bespoke target platforms provide a challenging environment suited to an engineer who can work either closely with other members of a multidisciplinary team or independently as required by the demands of the task.
Working with Power Architecture™, Infineon or ARM. The majority of the hardware abstraction software is C, with ETPU microcode where required for time critical areas. The application software is developed within a graphical environment.
Exposure to real time control software.
We'd love to hear from you if you have:
A first-class degree or upper 2nd in a related engineering subject or equivalent experience.
Ability to integrate software components and an understanding of the target hardware environment.
Ability to engage with a broad range of stakeholders and work in a multidisciplinary environment.
A thorough understanding of the Embedded Software development process from System Requirements to design, implementation, verification and test, ideally within a ISO26262, IEC61508 or following processes based on ASPICE or similar.
Understand and can resolve problems at both system and code level.
Solid experience of developing and integrating industry standard components for embedded systems e.g. AUTOSAR Basic Software (BSW).
Register level configuration of devices including MMU, CAN, ADC, SPI.
Operate to MISRA 'C' or equivalent standard.
Experience using in circuit development tools, logic analysers, scopes and general lab-based test equipment.
Experience in test environment set-up and HiL testing using Vector ADAS HiL/dSPACE HiL
What else you could bring:
Automotive, Aerospace or similar safety critical development environment desirable.
AUTOSAR configuration tools, for example DaVinci, Tresos or Isolaro.
Diagnostic Tools such as CANape, INCA, CANoe.
OBD Diagnostics J1979.
SysML or UML.
Matlab / Simulink / Embedded Coder.
Automotive applications.
ISO26262, safety related requirement capture and testing.
Software and Hardware in the Loop test tools (Polyspace, QAC or LDRA).
Multi core processors.
eTPU.
Our values
OWNERSHIP
OPENESS
BRAVERY
INGENUITY
HUMILITY
All employees must ensure compliance with the Company Health and Safety Policy, and all relevant other statutory Health and Safety legislation.
This job description may not detail all duties allocated to the post holder, nor cover duties of a similar nature which are commensurate with the role, which may from time to time be reasonably required by the relevant manager.
McLaren Applied are committed to Diversity, Equality and Inclusion (DEI) and promote DEI in all we do.