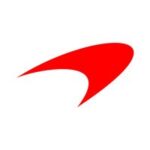 Website mclarenapplied McLaren Applied
Highly innovative technology and engineering organisation.
Background
The world around us is experiencing significant change, the greatest in generations.
At McLaren Applied, we're accelerating the response to that change. Our vision is that our people and technologies will pioneer a better future.  Our mission is to achieve breakthroughs in performance.
We're at the cutting edge of innovation in industries including motorsport, automotive and connectivity. We create cost-effective solutions that drive efficiency.
We want to help to reduce the carbon footprint and become more sustainable.  Our focus is on electrification, telemetry, control and analytics.
We deliver motorsport solutions that make series more sustainable and efficient, efficient lightweight electric powertrain and vehicle development, reliable connectivity solutions for transportation, insightful analytics and monitoring of vehicle fleets.
By applying our expertise, we deliver real benefits and pioneer a better future.
Function 
The Director, Motorsport is responsible for end-to-end performance of the Business Unit (BU) including market positioning, pipeline, partnerships, engineering, programme and product management, manufacturing and customer success. The Motorsport Director has full P&L ownership and is responsible for the successful delivery of annual and long term financial and strategic goals within the Motorsport BU.
The particularly important skills for this role are leadership, commercial, entrepreneurial, technical, and interpersonal skills. This person must regularly communicate with employees, customers, partners, suppliers, senior management, and internal peer groups to build a collaborative, high-performance team culture across functional areas. They must set and strive to achieve stretching goals to create value for the company and to develop our employees.
Purpose of the Role
The Motorsport Director is responsible for the leadership of the Motorsport Business Unit and is accountable for growing a profitable international portfolio of products, services and go-to-market partnerships in the Motorsport sector to deliver growth over the next 5 years.  Motorsport is a critical core market for McLaren Applied, we have over 30 years of experience in motorsport electrification, telemetry, control and analytics as well as high performance electro-mechanical components. We are developing world-leading technology for the high-end Motorsport market and require an accomplished Business Unit leader who can build upon our existing long-term contracts and the pipeline of Motorsport opportunities to successfully harvest and grow the high-end market in Europe, North America and Asia. This will require fostering a positive team spirit and co-operation within the Business Unit and working collaboratively with Supporting and Executive functions across McLaren Applied.
Principal Accountabilities
STRATEGIC DEVELOPMENT: Lead the Motorsport Business Unit inputs to the annual McLaren Applied Strategic Business Plan. Utilising trends and market analysis, deliver a well-informed strategic road map and quantified growth plan for Motorsport market.
STRATEGIC EXECUTION: Full ownership for the successful delivery of the Motorsport short- and long-term financial targets. Leverage BU Management experience to:
Maximise the sales pipeline size and conversion rate for our world-leading Motorsport technologies.
Identify other revenue growth opportunities for McLaren Applied's technology and guide the development new Motorsport products.
Establish key partnerships in Europe, North America and Asia required to grow the business including providers of adjacent technologies and production partners.
Maintain existing customer relationships and further develop these accounts.
Formulate and deploy pricing, channel, and production strategies to maximise value creation and oversee major new contract negotiations and delivery.
Identify suitable acquisition opportunities to accelerate growth.
SALES GROWTH: Develop product and marketing strategies to secure design wins and sales in existing Motorsport markets and develop new markets. Introduce product marketing and sales programmes to deliver top line sales objectives. Lead and secure major contract wins. Together with the Marketing team, oversee the Motorsport marketing campaigns.
ORGANISATIONAL ALIGNMENT: Ensure coordination of strategies, policies and practices with Product Line management, Engineering, Manufacturing and Sales colleagues both within and beyond the BU. Responsibilities include:
Product management – Support the necessary arbitration and alignment of product features and costs. Provide longer-term market trends and customer unmet needs to support roadmaps that will result in a pipeline of suitable technologies.
Sales – deploy the Sales team in the UK and overseas, as well as distributor channels to ensure that they are provided with the necessary information and tools to secure new customers and have sufficient knowledge to be credible in front of the customer.
Engineering – Ensure collaborative, cross-functional working with the Engineering team to support the development and on-time delivery of new products for Motorsport customers.
Manufacturing – work with in-house and third-party manufacturers as appropriate to achieve volume and cost targets.
Contribute to the broader business through membership of the senior leadership team.
ORGANISATIONAL CAPABILITY: Manage a multi-disciplinary team of direct reports and work together with Human Resources colleagues to retain, grow and develop talent across the organisation. Drive ongoing organizational capability improvements by supporting improvements to business processes. Mentor across the company as appropriate. Direct responsibility for Sales, Sales Support, Engineering, Product Management, Programme Management and Operations.
MARGIN ENHANCEMENT: Achieve organisational objectives of growth and profitability through effective market sales and pipeline management and careful management of engineering development spend and contract delivery.
CASH: Ensure the BU achieves cash goals set by the Finance team.
MARKET POSITIONING: Ensure McLaren Applied is recognised as a world-class expert and enhance our reputation as an innovator and technology leader in the Motorsport market.
Knowledge, Skills, Qualifications and Experience
Previous experience leading a Business or a Business Unit involving a multi-disciplinary team.
Strategic foresight, commercial acumen, and financial literacy.
Excellent team and line management skills, track record of developing and retaining employees.
Delivery focused and proactive, track record of delivery against financial targets.
Ability to undertake a market facing and engaging role, influencing both externally and internally to achieve desired goals.
Customer facing experience.
Strong presentation skills.
Effective and proven interpersonal skills.
Technical expertise applicable in Motorsport.
Strategic thinker with a passion for innovation.
Ability to be a figure head for McLaren Applied and representing the company in publications, public presentations, panel discussions, podcasts, and mainstream media.
Recognised as a leader in the high-end motorsport industry.
Values and Behaviours
You will be a key representative of McLaren Applied's values;
OWNERSHIP
OPENESS
BRAVERY
INGENUITY
HUMILITY
All employees must ensure compliance with the Company Health and Safety Policy, and all relevant other statutory Health and Safety legislation. This job description may not detail all duties allocated to the post holder, nor cover duties of a similar nature which are commensurate with the role, which may from time to time be reasonably required by the relevant manager.
McLaren Applied are committed to Diversity, Equality, and Inclusion (DEI) and promote DEI in all we do.