Silverstone-based RAM Racing was established in 2012 under the guidance of former Mercedes F1 chief mechanic, Dan Shufflebottom. The team ran its debut season in the 2013 ELMS (European Le Mans Series) with Ferrari 458 GT3s. Following a brief foray into the WEC with a pair of GT2 458s, it moved to Mercedes machinery at the end of 2014. Since then, it has competed in the Blancpain GT Series and British GT, securing multiple race wins. PMW caught up with Shufflebottom to find out how he transitioned from F1 to GT, his views on finding performance in a BoP (Balance of Performance) class and the future of GT racing.
As to how Shufflebottom ended up running a GT team, he recalls, "I had been working for the same F1 team since it was started, when it was BAR, and then obviously all the different iterations it went through [Honda, Brawn and finally Mercedes]. I was pretty much part of the furniture there, and it was getting a bit stagnant. I wouldn't say I was actively looking for other opportunities but then one just came across my lap."
In early 2012, a call came regarding an area of racing he had no previous involvement in. "I was approached by someone who wanted a proposal to set up a GT team, but I'd been in the F1 bubble for so long, I knew nothing really about GT racing. I watched it, but I didn't know any of the ins and outs," he remarks. However, this didn't stop him and a proposal was formulated. Looking back, he admits his lack of insight into GT was telling: "I looked through the proposal a few months ago, and it made me cringe a bit how uneducated I was about the GT racing world."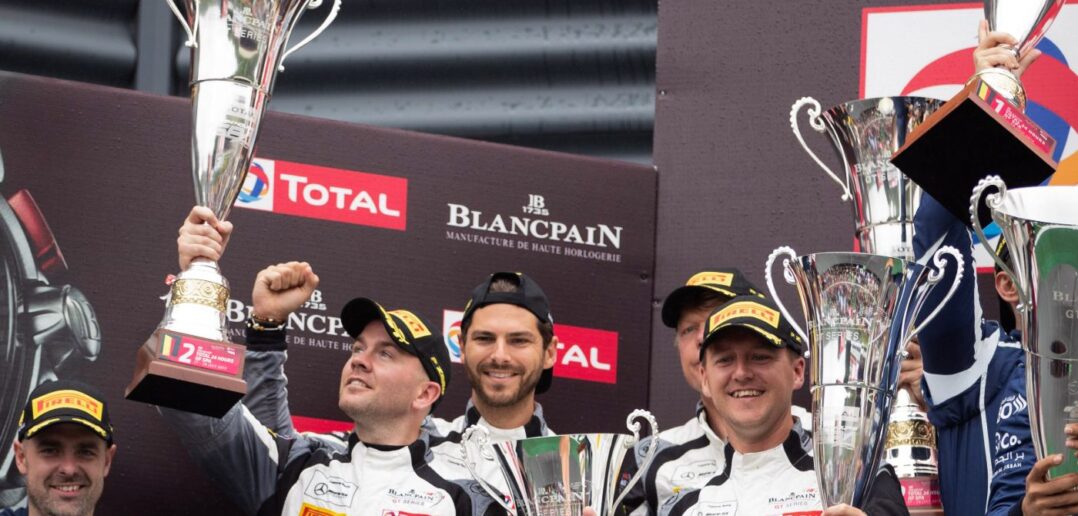 Despite this, and somewhat to his surprise, Shufflebottom got a call from the instigator of the proposal while he was at the Shanghai GP in 2012. "It was a bit of a shock and suddenly became very real. They wanted me to hand in my notice immediately, so over breakfast I gave my – somewhat shocked – boss my notice. Bahrain was my last F1 race and then I just started to do as much research as possible."
He assembled a small group of five other F1 personnel he had worked with and set about the task of building a GT team from scratch. Between being approach in January 2012 and the project sign-off in April, he put in the legwork to ascertain what equipment, such as trucks and pit gear, would be needed. Once the green light was given, "we were ready to push the button and go for it," he says. "So that's how it came about, the start of RAM Racing, and from then it was really a baptism of fire."
In terms of operating the team, Shufflebottom was keen to transfer as much of his F1 experience as possible: "We wanted to operate at a similar level, or at least the level our budget would allow us to." Although his experience proved invaluable in ensuring the team ran as reliably and efficiently as possible, there are obvious differences between running F1 and GT cars, so engineers with sportscar racing experience were brought in. "We employed some other guys that had a lot of experience with GT racing, and an engineer with a wealth of experience."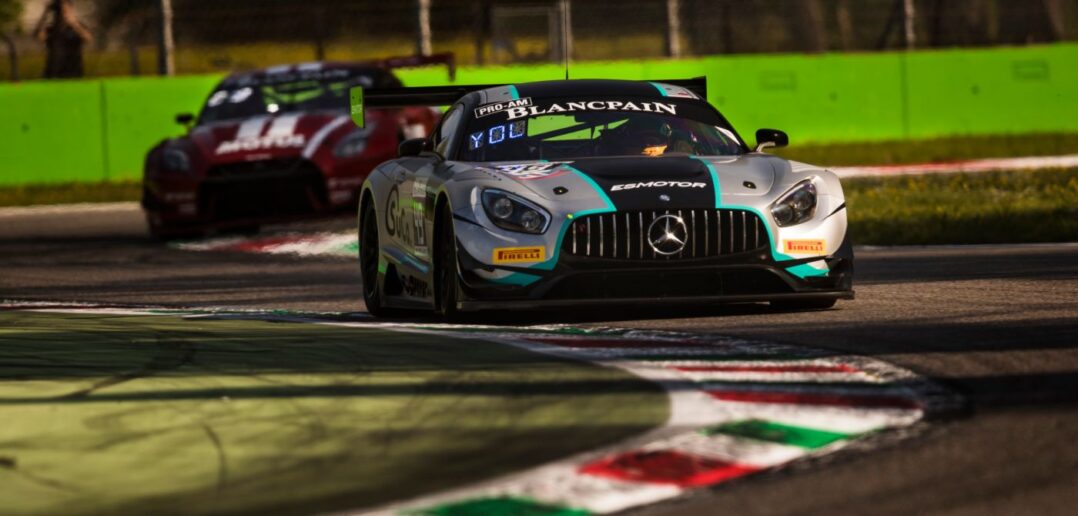 This approach paid off, with the team winning the GT3 class in the 2014 European Le Mans Series. "We were able to pool our knowledge and do the best that we could, and in the first year, we were very successful," he says. "That was mainly down to the knowledge we brought in from people that were racing GTs and had the experience."
Having run both Ferrari and latterly Mercedes machinery (initially running the SLS AMG GT3 before moving to the current AMG GT3 and GT3 Evo), Shufflebottom is ideally placed to provide an insight into what it takes to gain a competitive advantage in what is, after all, a performance-balanced series.
"You rely on the manufacturer to build a car that is not going to get too heavily penalized on BoP, and that is the thing. They all obviously want to build the best car, but they are also acutely aware that there is no point in going too far because you will just be penalized with a load of weight, or a small restrictor," he explains.
Shufflebottom notes that the Mercedes is a popular car within GT3 and explains that there are several different philosophies that teams seem to apply to their setup. "Some are running them very successfully and others not. It comes down to what you learn during testing. Also, in GT3, reliability is really important. We pride ourselves on not having any problems related to finger trouble with the cars."
He admits that the team was particularly comfortable with the previous generation of AMG GT3: "We had that absolutely where we wanted it. We could take it out of the truck after setup and maybe need a rollbar tweak over the weekend, but that was it. The Evo car was a little bit different because the aero balance shifted a bit and we also had a new tire from Pirelli, which took some time to get on top of. Even now, I think there are still some holes in our performance."
Despite there being a fixed aerodynamic package on the cars, there is scope for teams to optimize the aero performance, with adjustments available on the front splitter, rear wing and of course, ride height. "With the new car [Mercedes AMG GT3 Evo], the splitter has a huge effect on aero balance," he remarks. "The cars are a little pitch sensitive, though not as much as some others, but also, we are not running anywhere near the BoP ride height. Because we run a slightly different damping package [compared with some teams], if we ran at the BoP ride height, the underside of the car would be destroyed. Even now, at a race like the Spa 24, the left-hand floor is ready for the bin at the end of the race."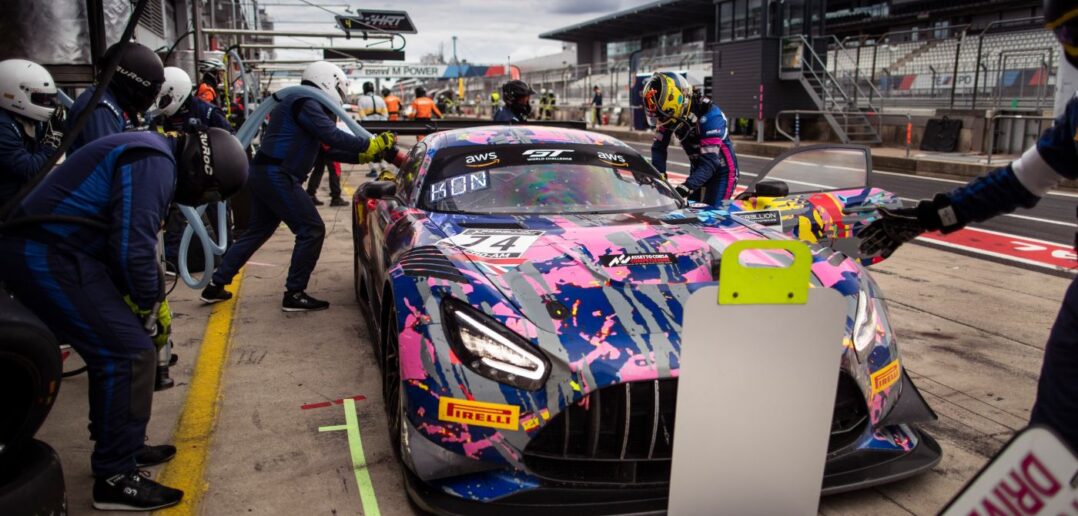 On this last point, damper setup is another key performance differentiator and something the team spends a lot of time assessing, particularly the behavior in the last few millimeters of suspension travel before the car bottoms out. Shufflebottom remarks, "That may seem inconsequential for someone who doesn't fully understand the engineering, but it can make a huge difference to the characteristics of the car. If you have good drivers who are really in tune with the car, they will notice a millimeter change on the suspension packers straight away."
Looking to the future, it seems likely that GT3 will end up replacing the current GTE category within the WEC, which will open up entries to races such as Le Mans. Shufflebottom feels this will be a definite bonus for the sport: "Already the class has grown so much in the last few years, and as soon as you can go to Le Mans with a GT3 car, it's going to rapidly increase it further. We know that to do WEC in a GTE car is €4m [US$4.7m]; you can do it for half that in a GT3."
However, for teams such as Ram, which currently operates in a variety of global championships, with both GT3 and GT4 machinery, the option of Le Mans will necessitate running in certain specific championships. "We are probably going to have to jump into bed with the ACO at some point and start doing the Le Mans Cup, because we know what they're like and if you're not doing an ACO championship, you are not really a Le Mans entry."
Overall, Shufflebottom is positive about the direction GT3 is heading. Although his team has become a more customer-focused operation, relying to a greater extent on income from paying drivers rather than a single wealthy backer, it remains a good business environment. "It's evolving all the time and I think we are going to see a real growth in the sport. If the opportunity arises, I'm looking forward to going back to Le Mans with a GT3 car."