TMG: The Home of High Performance
Toyota Motorsport GmbH (TMG) is a uniquely-equipped engineering facility, one of very few in the world capable of turning a clean sheet of paper into a fully developed vehicle all under one roof. The Cologne-based company has offered its services to external companies since 2010, providing company from throughout the automotive and motorsport world, including Formula 1, with access to its unique range of development and manufacturing facilities. Simultaneously, TMG develops and runs the hybrid LMP1 race car which won last year's FIA World Endurance Championship.
Motorsport R&D
Much of TMG's work with motorsport clients focuses on research and development, utilizing the vast range of tools first constructed for Toyota's own Formula 1 programme. With a two wind tunnels, a seven-post rig and many component testing possibilities, TMG actively provides services to motorsport participants in a whole range of categories, including all FIA world championships and many national series.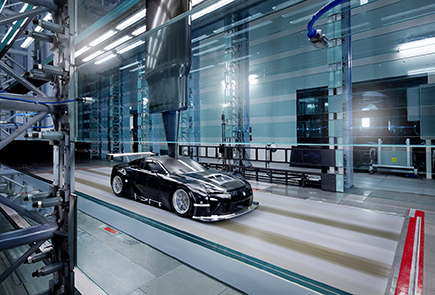 Customer Motorsport
TMG has developed exciting but cost-effective cars for race and rally, based on the popular GT86. The CS-V3 race car is a four-time class winner at the Nürburgring 24 Hours and has its own dedicated series, the TMG GT86 Cup. Meanwhile, in rally, the CS-R3 car was launched in 2014 for private customers within the FIA's R3 class. It too has its own series within the German Rally Championship.