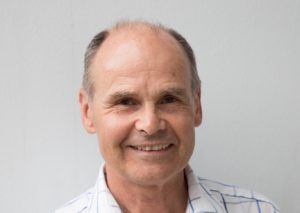 Sauber's aerodynamics specialist Willem Toet will reveal how aerodynamics can improve the performance of an extreme track day car during an exclusive Engineering Workshop presentation on the first day of Professional MotorSport World Expo; before following up with an 'aerodynamic masterclass' on the second day.
What's the background to your presentations and what will you discuss?
In my first presentation I will give an indication of just how much difference aerodynamics makes to the likes of an F1 car, and touch on the tools used to evolve F1 cars aerodynamically. Then I will briefly discuss the importance of aerodynamics for road cars, hypercars, GT cars and track day cars. I will pick some of the aerodynamic device types used in motorsport to create downforce and explain how they work.
In my second presentation, I will introduce some fun ways of getting a feel for the sheer power that can be harnessed from the invisible and (at low speed, at least) easily movable air we breathe. I will give an example of how dramatically things can go wrong when powerful aerodynamic devices do not function correctly. Finally, I will share some of the tricks that motorsport aerodynamicists have learned for using air.
Unlike F1 teams, most race teams don't have easy access to wind tunnels – how can they benefit from what you will discuss?
With tight budgets, one can obtain additional grip using aerodynamics by combining some inside knowledge with track testing, CFD (an increasingly useful and cost-effective means of doing research) and, yes, via wind tunnel testing. In this talk I will try to help those wanting to modify their own cars with no reasonable access to fancy engineering tools.
At the highest level, understanding aerodynamics can involve complex mathematics, but can you get useful insights without it?
To work professionally in the world of aerodynamics and accurately understand and predict air flow, a reasonably deep understanding of mathematics is unfortunately required. However, I believe there are ways to understand most aspects of aerodynamic behavior without the need for any mathematics at all.
What do you hope will be the main takeaway for those attending your workshop?
I hope those attending will get a deeper understanding of just how much difference aerodynamics can make to the performance of a race or track day car. I hope they'll come away with some clear ideas for ways to improve their own cars, based on sensible engineering practice rather than special research.
For those attending my second workshop, I hope they will get an impression of the main mechanisms that allow experts to use aerodynamics for the reduction of drag and increase in lift and downforce. Beyond that, I hope they'll get a more detailed understanding of at least a few of the tricks used in high-level motorsport to manage air flow.
---

Catch Willem's free-to-attend workshop (English Language), How Formula 1 aerodynamics can help an extreme track day car, on the first day of Professional MotorSport World Expo. And don't miss his second presentation, An aerodynamic masterclass, the following day. View the full program here.