Mid-range tire brand Davanti Tyres has developed and launched its first track-specific product, the Protoura Race, which will be available in sizes from 13-18in.
The tire's semi-slick tread design is claimed to provide excellent dry grip and control in the wet without compromising speed. It features a directional tread pattern to aid wet performance, combined with a strengthened carcass to increase sidewall stiffness, with the intent of improving feedback. A newly developed compound and a semi-slick tread pattern making it suitable for driving to and from tracks.
The Protoura Race has been put through its paces in Spain at the Applus Idiada testing grounds and Circuit Calafat, as well as Silverstone in the UK.
At the Applus Idiada testing ground the tire performed a series of wet and dry handling and braking tests, using a range of vehicles including a Golf GTI TCR race car – for on-track testing – and a series of fast road cars including the latest model Golf GTI to determine on-road performance.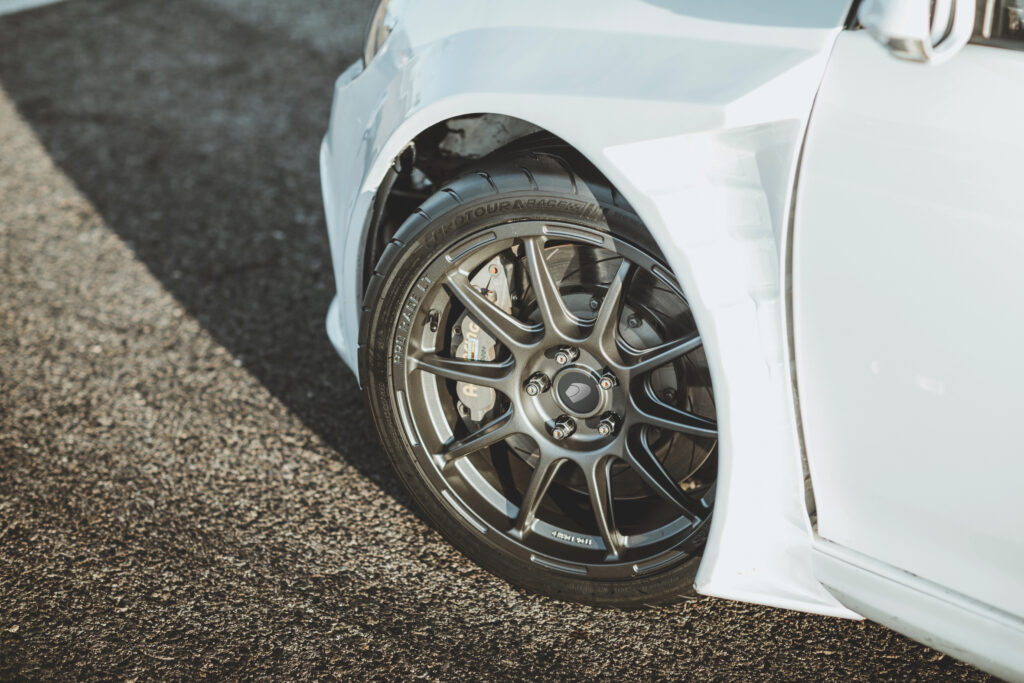 Meanwhile, at Circuit Calafat – using a full race version Golf GTI TCR – the tire's consistency and performance levels were assessed through varying heat ranges. The tire was heated and cooled repeatedly over several sessions to determine its suitability for racing and transitioning from the road to the track and back to the road, showing excellent durability.
Ray Collier, managing director and chief engineer of TREAD, the independent testing organization that tested the new tire with Davanti, remarked, "The result of this stringent testing is a tire that is best in class for consistency, reliability and speed. It has been tuned for progressive handling to give drivers ultimate control. It has the ability to withstand changes in temperatures while performing consistently without substantial wearing, allowing it to be used from the track to the road repeatedly."
Davanti Tyres' general manager Peter Cross added, "It's an exciting time for Davanti Tyres as we launch our first-ever track tire. Now that we have a semi-slick track tire, our performance range offers more options for our specialist retailers and motorists.
"The testing we've undertaken with Protoura Race cannot be understated and is something we are incredibly proud of. From the Idiada facilities in Spain to iconic motor racing circuits such as Silverstone and Circuit Calafat, the Protoura Race has proved its capabilities in tricky conditions and challenging apexes. It's thanks to our rigorous development process that we can offer a tire that is genuinely engineered to win."
For more tire news, click here