Motion simulator technology company Dynisma has announced it is creating a new 15,000ft2  technology campus near Bristol in the southwest of the UK.
The Dynisma Technology Campus will include the company's manufacturing center, where the development, build, testing and commissioning of its products is already taking place. Alongside this will be the Dynisma Engineering Centre, new offices and the Dynisma Technology Centre, a demonstration facility where customers can explore and test the company's range of simulators.
Dynisma says the announcement signifies the latest step in a period of dramatic growth, which has seen it complete a seven-figure funding round from private investors, sign new supply agreements and significantly increase staff numbers. After starting with a simulator commission within the top tier of motorsport, it says it now has contracts with several leading global automotive OEMs and motorsport teams, with some systems installed and many others in build.
"I'm proud to be revealing our new technology campus, a hugely significant moment for Dynisma," said Ashley Warne, the company's CEO. "Momentum has been rapidly accelerating over the last couple of years and the creation of this state-of-the-art facility will take us to the next level.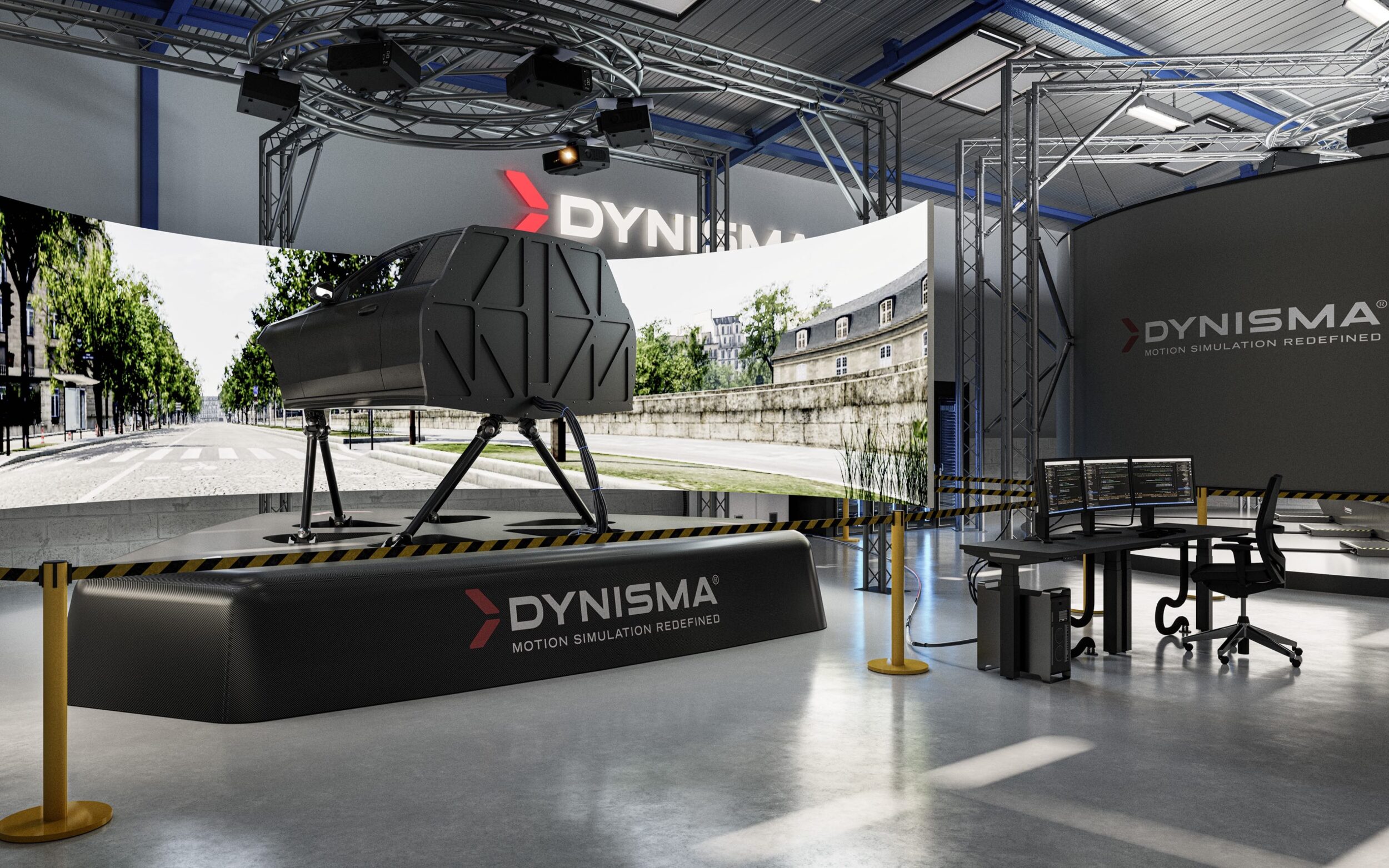 "We will be delighted to host automotive OEMs and motorsport teams at the campus and it will enable us to build more simulators for our clients to meet demand, as well as recruit more top-level engineers. It also promises to be a world-class environment for new talent, in the shape of our graduates and interns through our newly established program."
As part of the company's ongoing expansion, Dynisma has created over 40 new roles, with a major recruitment drive increasing the engineering workforce by 200%. Its graduate and internship program, launched in 2022, has seen a host of new recruits become part of the team from the universities of Bristol, Bath and Cambridge.
The company says its low-latency, high bandwidth DMG (Dynisma Motion Generator) simulators have attracted global sales and interest, having been designed specifically for automotive manufacturers and suppliers intended for advanced vehicle development and testing, as well as motorsport teams.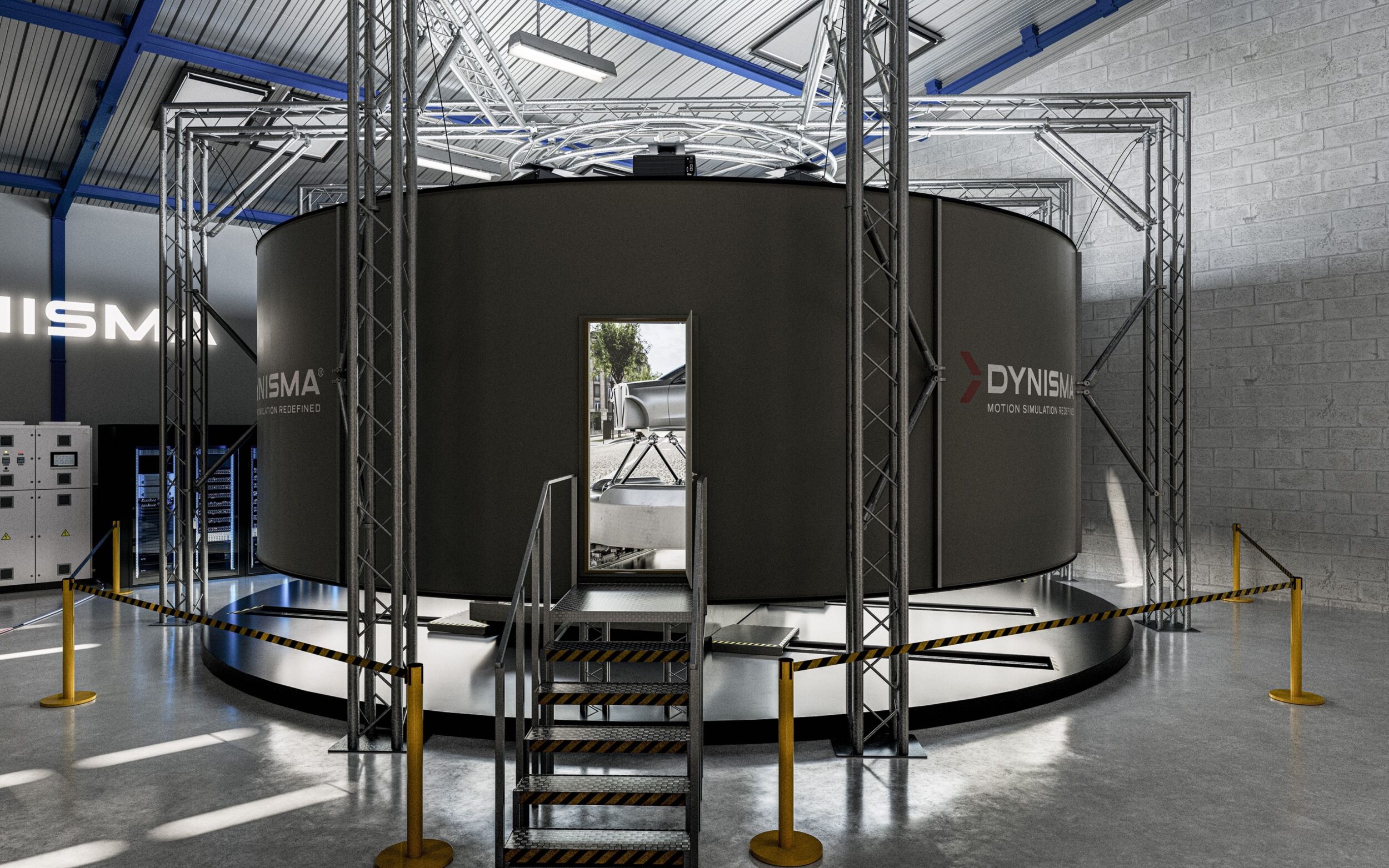 The solutions for the automotive market comprise:
DMG-1, an engineering class simulator designed to help develop vehicle dynamics; DMG-X, a six degrees-of-freedom (DoF) simulator with bandwidth of over 100Hz in all DOFs focused on testing ride comfort and NVH; and DMG-360, a motion platform for dynamics, which renders the extreme handling of high-performance vehicles. The DMG-360 XY motion platform was revealed at this year's Driving Simulator Conference in Antibes, France, and adds increased ground plane excursion with 5m XY travel to meet demand from OEMs for a solution that can simulate a range of realistic driving scenarios where lane change is required.
Dynisma's motorsport portfolio comprises a version of DMG-1 which concentrates on dynamics in racing scenarios, enabling accelerated chassis set-ups, plus optimized DMG-360 and DMG-360 XY systems.