Volkswagen has unveiled the final livery for the 272bhp Polo GTI R5 rally car. With a design taken from the Golf GTI TCR touring car, the GTI R5 will be delivered to customers in November.
"We purposely used many of the design elements from the production vehicles of the GTI family for the Polo GTI R5," said Nico Mühr, exterior design team member at Volkswagen.
"In addition to the typical colors of red, white, black and the distinctive line on the front grill, it is the GTI icons with their honeycomb structure in particular that give the rally Polo its distinctive look.
"Ultimately, the Polo GTI R5, despite its extreme rally look, remains clearly identifiable as – no doubt the fastest – member of the Polo family."
Under the hood of the Polo is a 1.6-liter turbo engine with direct injection, which enables the four-door car – weighing just under 1,230kg – to accelerate from 0-100 km/h in 4.1 seconds.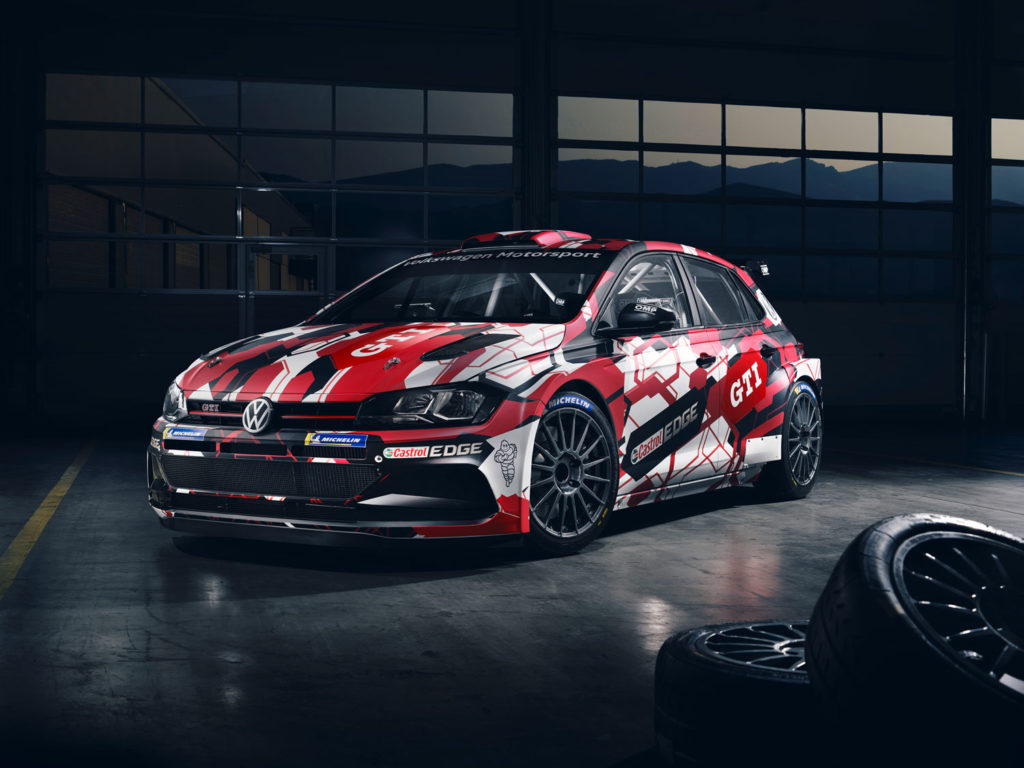 The new rally Polo has a development period of 20 months behind it and has completed test drives of more than 10,000km in a number of climatic conditions.
"Only minimal technical modifications are allowed to be made to an R5 during the specified motorsport lifetime of five years," explained Gerard Jan de Jongh, technical project lead for Polo GTI R5. "This is why we prepared ourselves as well and thoroughly as possible."