As a partner team of Aston Martin Racing, Venture Engineering will enter the first ever Aston Martin race car into the Pikes Peak International Hill Climb in Colorado.
The UK-based engineering firm has a breadth of experience when it comes to entering the race, and for 2023 the team will use a car based on the Aston Martin Vantage GT3 race car for entry into the Time Attack 1 class. To ensure the car is suitable for the altitudes of Pikes Peak, the 4.0-liter turbocharged V8 powertrain will be optimized by Aston Martin Racing and Venture Engineering.
Further technical developments for the Vantage GT3 will include engine mapping and revisions to the dampers, and the addition of an updated and lighter aero package, made up of existing and development components. Bespoke gears will also be manufactured to ensure the vehicle benefits from optimum drive up the 19.98km mountain track. Sitting behind the wheel will be Robin Shute (below), the first Brit to win the Pikes Peak International Hill Climb and a three-time overall winner.
The Pikes Peak International Hill Climb will take place on June 25, and upon completion of this year's entry into the Time Attack 1 class, Venture Engineering plans to develop the car ahead of the 2024 race for a run in the Unlimited class.
"We're excited to push the limits of the incredibly successful Vantage GT3 in a new racing discipline," commented Andy Williamson, commercial director at Venture Engineering. "We also look forward to working with our technical partners over the coming months and years to develop this project into a winning entry."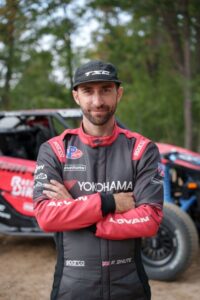 "This is an exciting, adventurous and challenging project that Venture are undertaking, and we are looking forward to seeing how it progresses, and to assisting them in achieving their ambitions," said Huw Tasker, head of Aston Martin Partner Racing. "It will be great to see Venture take on Pikes Peak in an Aston Martin."
"It's an honor to be racing this year with Venture Engineering – it's very special for me to race a car with such storied racing roots back home in the UK," explained Shute. "I can't wait to make this Vantage GT3 roar up the mountain!"