Pirelli has announced it is to exclusively supply tires to the inaugural Suzuka 10 Hours, which is set to take place from August 23-26 next year.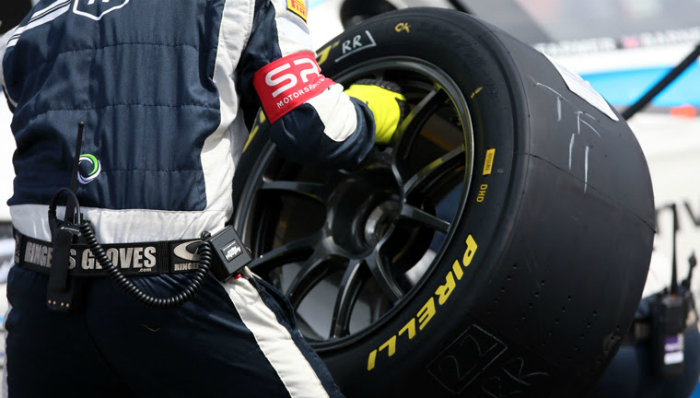 The race, featuring GT3 cars, will be the first-ever encounter between Japanese Super GT300 and international GT cars, all running on Pirelli P Zero tires. The Suzuka 10 Hours will become the Asian round of the Intercontinental GT Challenge, which also visits Bathurst in Australia and Spa-Francorchamps in Belgium, as well as the United States and Malaysia.
The race will take over from the long-established Suzuka 1000 kilometres: the biggest GT race in Japan that regularly attracts crowds of 80,000 people. The agreement will see Pirelli supply the race for two years from 2018 to 2019.
Extensive numbers of FIA GT3-homologated supercars already compete in Japan and across Asia as GT300 and ST-X, as well as under their more widely known GT3 moniker. The region is therefore a key market for manufacturers, four of which have already pledged their factory support 12 months before the event.
Japanese interest is understandably high given Honda, Nissan and Toyota's domestic GT300 involvement. The exact teams, drivers and number of cars remains TBC, but fans can expect to see the new NSX, JAF GT-spec Prius and new-for-2018 GT-R NISMO entered in next season's race.
Most European GT3 manufacturers are also expected to support Japanese and overseas teams. The first of these is Lamborghini, a very popular brand in Japan and one no doubt buoyed by last weekend's Blancpain GT Series Asia victory at Fuji with an all-Japanese team and driver crew.
"We're delighted to partner with this pioneering and exclusive race, which enriches our GT offering even further: reaching out to more territories, fans and manufacturers," Pirelli's motorsport business director Ernesto Garcia Domingo commented. "The expertise that we have accumulated through supplying the world's top GT championships and prestige car manufacturers over many years puts us in a perfect position to contribute towards a fantastic spectacle on one of the most thrilling circuits in all of motorsport."