The prototype of the hybrid powertrain set to be introduced to the British Touring Car Championship (BTCC) in 2022 has been track-tested for the first time.
Developed by Cosworth Electronics, the hybrid system was run during the BTCC's annual test day at Snetterton on July 7-8. It was mounted in a Toyota Corolla of Speedworks Motorsport, which has secured the contract to conduct testing development of the system, with experienced driver Darren Turner at the wheel.
BTCC became the first major touring car series to commit to hybrid powertrains in August 2018, and a year later, BTCC promoter TOCA appointed Cosworth Electronics to design, supply and service the TOCA Hybrid system. Cosworth has since worked with Speedworks Motorsport to integrate the system into the Corolla.
The car ran alongside the 26 entries in the 2020 BTCC during the two-day test, which also marked the championship's first activity since the onset of the Covid-19 pandemic. Some dry-weather laps were recorded but most of the mileage was conducted in wet conditions. Despite this, tentative plans for a third day of testing were canceled as all targets for the initial run had been met.
Speaking after the test Cosworth Electronics head of support Neal Bateman commented that a great deal of systems checking had been completed on what is more than simply a new hybrid system: "It's a new electronics package, with a new ECU and hybrid controller, as well as a new display on the car… it's all part of our next generation electronics that are going to be deployed at the same time as the hybrid technology in 2022.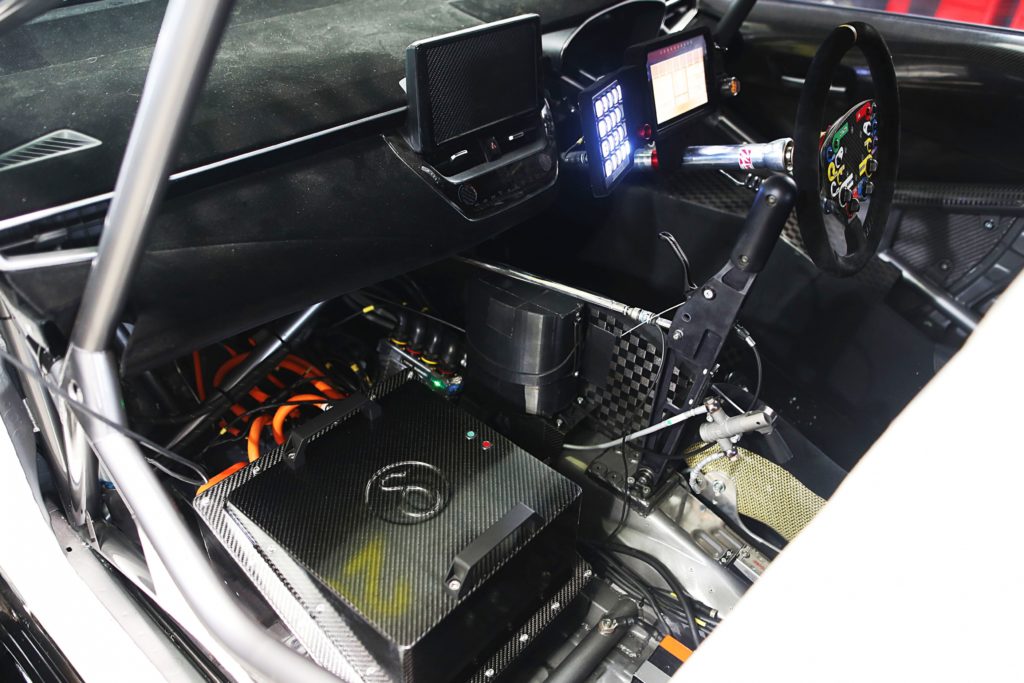 "The initial test plan was to complete a number of short runs, followed by the checking of data and trying out different strategies. We are here to test, we are here to learn and here to find out what works and what doesn't as part of this extensive program – the test has gone extremely well."
BTCC chief executive Alan Gow was delighted with the first run, describing it as a proud moment for all involved in the series: "This is obviously just the start of the extensive program ahead, prior to the full introduction of hybrid technology into the BTCC in 2022, but Cosworth, Speedworks and all of the technical partners involved should be congratulated for the professionalism, expertise and efficiency shown."
The BTCC will begin its 2020 season, delayed by the Covid-19 pandemic, with three races at Donington Park on August 2, with the second meeting at Brands Hatch just one week later. The series is set to run over nine weekends, one less than originally scheduled, and conclude at Brands Hatch on November 15.