In an era where the majority of manufacturers are downsizing their engines, there are still some that like to 'go against the grain'. Enter Zenvo, and its new V12 quad-turbocharged powertrain built in collaboration with Mahle.
Developed from scratch for the Zenvo Aurora, the V12 engine has been built for road use and boasts a 6.6-liter capacity and 1,268ps at 8,000rpm. Capable of revving to 9,800rpm, the powertrain is supported by 609ps of electrical hybrid power, equating to a mind-boggling 1,877ps. In addition to increasing the Aurora's performance, the hybrid system also enhances the road car's environmental credentials.
Both Zenvo and Mahle will work on the development of the V12 powertrain to ensure it is optimized for customer satisfaction and adheres to European and US emissions legislation.
At present, the companies are working on the final specification and design layout of the engine, with Mahle's Jet Ignition technology incorporated to enable the engine to operate without the need for over-fueling, and for component protection – a requirement for the Euro 7 legislation.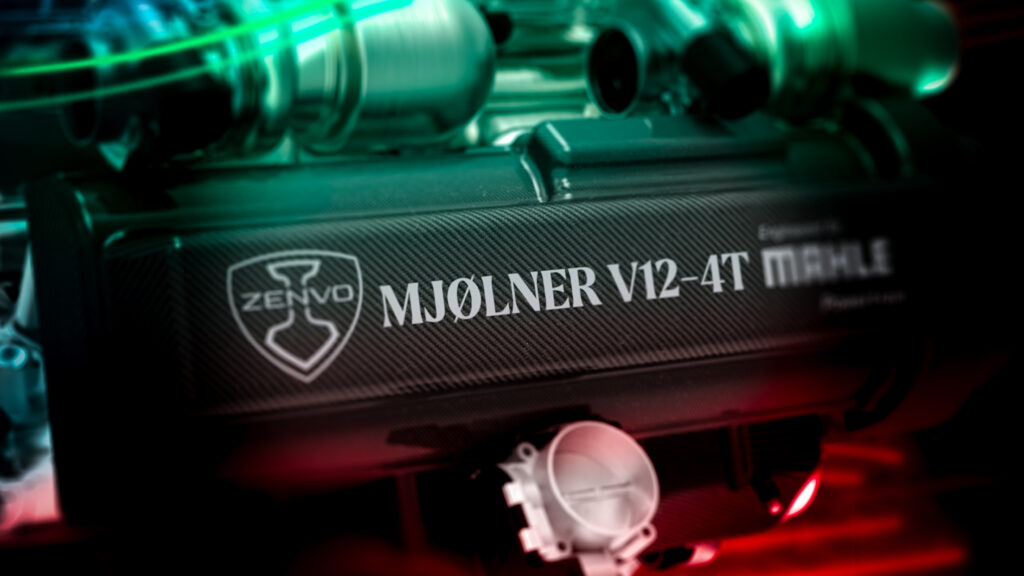 In addition, the powertrain has been designed for modularity, enabling both V8 and V6 iterations from the V12 for potential future Zenvo models or as crate engines for OEMs to purchase.
"As an automobile enthusiast and industry professional, I have always strived to achieve the pinnacle of powertrains in the form of a V12 engine," said Jens Sverdrup, chief commercial officer and chairman of the board, Zenvo.
"The unmatched emotions and sensations it evokes are what sets it apart as the ultimate choice for supercars and hypercars. Collaborating with Mahle Powertrain, the most adept and knowledgeable engine developers in the industry for V12s, has been a dream come true for me. And judging by customer feedback, it is a dream shared by every automobile enthusiast out there."
"Just working with the Zenvo team you can see the passion for the vehicle they are developing, and we want to deliver an engine that complements that passion and stirs the emotion of everyone who drives the Aurora," added John Hollingworth, a Mahle Powertrain representative.
The Zenvo Aurora will launch on August 18, 2023.