With the overall design finalized, the Bugatti Bolide is now undergoing rigorous, motorsport-focused high-speed testing at international race circuits to optimize the track-only hyper sports car's aerodynamic capabilities.
With the quad turbo 8.0-liter W16 engine nestled beneath its minimalistic bodywork, the Bolide delivers 1,600ps and a dry weight of 1,450kg, and what the manufacturer describes as "unprecedented weight-to-power ratio", with engineers focusing on downforce to achieve optimal handling.
In addition to physical testing on track, Bugatti engineers have also created simulations of international racetracks to tune the two-seater hyper sports car as close to its physical limits.
"This extensive aerodynamic work usually only takes place in the top level of motorsport, but has allowed us to meticulously develop the Bolide for ultimate performance and drivability," said Christian Willmann, chief engineer for the Bolide.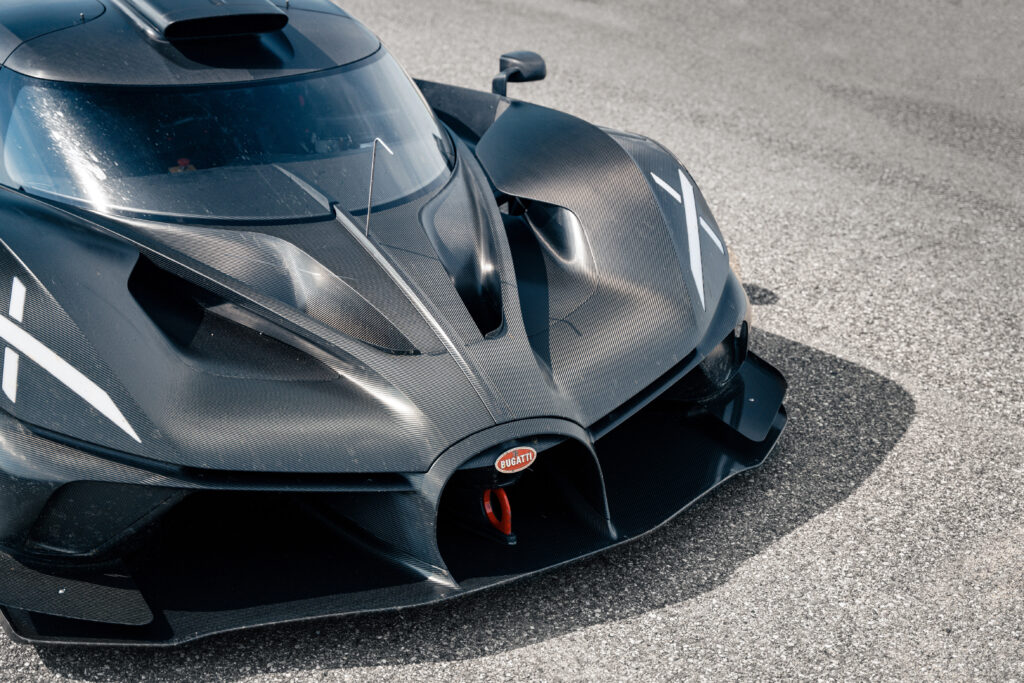 As a result of the extensive processes, the Bolide has proven it is capable of cornering at speeds which deliver 2.5g laterally, with nearly 3 tons of downforce generated depending on speed. These numbers are enabled by a range of aerodynamic design elements, including the front diffuser which has been fitted to enhance drivability.
Air flowing into the front of the vehicle is compressed under the splitter, before expanding under the diffuser which pulls the car into the track. The diffuser also works to direct the passing air over the front wheels. Before a final front diffuser design was agreed on, several iterations were tested in simulation. The same R&D process was used for the Bolide's rear wing, which can be adjusted to achieve the correct downforce and drag balance depending on the race circuit.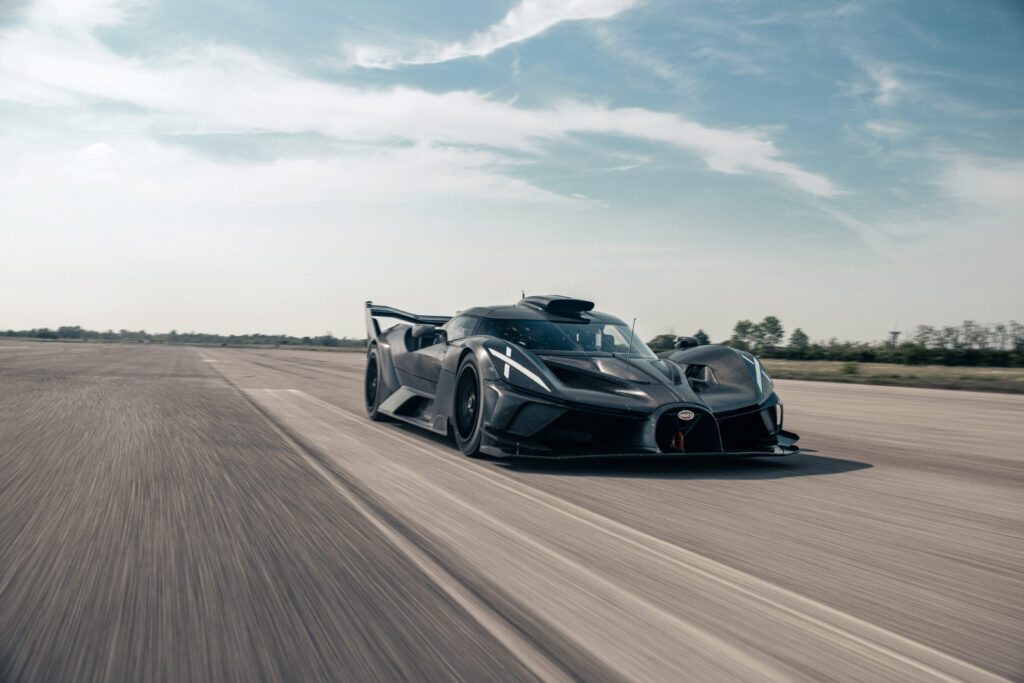 Air curtains in front of the front wheels help air to flow around the Bolide to reduce aerodynamic drag. The vehicle's narrow cabin and wing mirrors have also been designed to direct and enhance airflow to the side intercoolers and inlets to ensure the W16 engine stays at an optimal operating temperature.
"It is these small but crucial details that will allow a Bugatti Bolide driver to have a holistically fulfilling circuit experience," said Frank Heyl, deputy design director at Bugatti Automobiles. "Design and technology flow into one another in the Bolide. Every technical consideration has been translated directly into an aesthetic design. The Bolide perfectly demonstrates how a symbiosis of design and technology can work in synergy and in harmony."