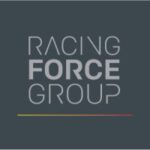 Website Racing Force International WLL
Leading Group in the Motorsport Safety Product Industry
We're hiring! Are You Up For The Challenge?
Currently we require a highly skilled, veteran Helmet Custom Painter to mentor; teach innovative techniques; and manage one of our teams of Custom Painters.
The successful candidate will be ensuring our team paints helmets in accordance with the given design, meeting prescribed-quality standards by mixing, matching and applying paints and other finishes to various surfaces, whilst also providing decorative and faux finishes in accordance with the project requirements.
If you have the skills to become our next Custom Painter Manager, please send your CV to jobs.rfi@racingforce.com