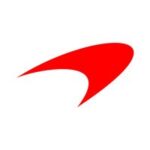 Website mclarenapplied McLaren Applied
Highly innovative technology and engineering organisation.
Background
The world around us is experiencing significant change, the greatest in generations.
At McLaren Applied, we're accelerating the response to that change. Our vision is that our people and technologies will pioneer a better future.  Our mission is to achieve breakthroughs in performance.
We're at the cutting edge of innovation in industries including automotive transportation and motorsport. We create solutions that drive efficiency and cost-effectiveness.
We want to help to reduce the carbon footprint and become more sustainable.  Our focus is on electrification and telemetry, control and analytics.
To deliver efficient lightweight electric powertrain and vehicle development; motorsport solutions that make series more sustainable and efficient; reliable connectivity solutions for transportation and insightful analytics and monitoring of transport fleets.
By applying our expertise, we deliver real benefits and pioneer a better future.
Purpose of the Role:
Creating control systems that run on the racing cars in Formula 1, INDYCAR and NASCAR, delivering world class solutions that are run in the glare of the world's media spotlight.
McLaren Applied develops a variety of electronic control systems, including world leading ECUs, that control the world's most famous racing cars. The Control Applications team create and develop the hardware, software and model-based application code breathes life into these electronics.
Working within the Control Applications team you'll oversee and be accountable for the end-to-end Systems Engineering lifecycle across complex projects; from eliciting user/product needs, requirements capture/management, through to test & verification planning for motorsport applications.
You'll work to Systems Engineering best practices to continuously improve the processes. You'll proactively lead knowledge dissemination by, for example, being a technology evangelist, mentoring and teaching other team disciplines on System Engineering practises.
Role Dimensions:
Occasional travel maybe required to meet customers along with out of office hours working depending on the business commitments.
Principal Accountabilities:
Conduct solution architecting and ensuring deliverables are on target to meet long-term business goals while ensuring suitability to customer applications.
Providing customer technical support during development and testing including at customer sites.
Finding and utilising the right technologies, managing significant risk. Take responsibility for technical/architectural decisions and processes.
Representing System Engineering function within assigned team.
Interacting with hardware, embedded software, application software, mechanical and test teams to help deliver projects and resolve problems.
Assessing new products, clients and markets, alongside Chief Engineers/Product Managers.
Lead disruptive change to a positive outcome, using sound engineering principles.
Knowledge, Skills, Qualifications and Experience:
Essential
First class degree or upper 2nd Engineering degree or other highly quantitative field (or equivalent experience).
A proven background in high pressured, time critical customer facing and Systems Engineering roles.
Demonstrable experience in the development and use of automotive or motorsport powertrain systems.
Delivering complex multidisciplinary systems with hardware, embedded software, application software and mechanical components.
A strong background in requirements capture and management processes.
A strong background in system design capture and conduct of failure analyses such as FMEA/FTA.
A strong background in testing & validation.
Strong verbal and written communication skills and excellent technical knowledge.
Able to quickly build rapport with peers and stakeholders. Able to tactfully challenge without alienating.
Strong understanding of quality management such as standards, regulations and applicable policies and procedures such as information, change and configuration management.
Desirable
Experience with requirements management tools such as Polarion.
Automotive Functional Safety experience, particularly experience implementing system level ISO 26262 compliant processes
 
Values and Behaviours:
Good communicator with the ability to capture information quickly and accurately.
Self-motivated and well organised and be able to work on tasks independently.
Passion for innovation and excellence to remain in touch with new technologies and industry trends.
Drive and commitment to see activities through to completion.
Meets deadlines matching pace to the urgency of the situation.
Our Values
OWNERSHIP
OPENNESS
BRAVERY
INGENUITY
HUMILITY
All employees must ensure compliance with the Company Health and Safety Policy, and all relevant other statutory Health and Safety legislation.
This job description may not detail all duties allocated to the post holder, nor cover duties of a similar nature which are commensurate with the role, which may from time to time be reasonably required by the relevant manager.
McLaren Applied are committed to Diversity, Equality and Inclusion (DEI) and promote DEI in all we do. McLaren Applied are also members of the UK Government Disability Confident Scheme