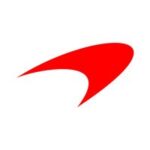 Website mclarenapplied McLaren Applied
Highly innovative technology and engineering organisation.
Background
As architects of meaningful change, we guide industries forward by developing world-class products and holistic, scalable solutions that harness our expertise in telemetry, control and analytics and electrification.
We work with pioneers and visionaries who share our ambition to win. The output is high-performance design of products and processes across the automotive, motorsport and transport industries.
You won't believe what we get to work on.
Purpose of the Role
Oversee and be accountable for the end-to-end Systems Engineering lifecycle of complex high voltage battery projects; from eliciting user/product needs, requirements capture/management, test and verification planning and completion, through to customer support of initial product delivery in motorsport applications.
You will work to Systems Engineering best practice in McLaren Applied and work closely with a newly formed cross functional high voltage battery team to continuously improve the practice and processes. You'll proactively lead knowledge dissemination by, for example, being a technology evangelist, by mentoring and by teaching, etc.
Dimensions
A full-time role for an engineer with high voltage battery systems and BMS experience who will lead development discussions with customers.  Some travel may be required for customer meetings and to validation test facilities.
Principal Accountabilities
As a Senior Systems Engineer you will take overall responsibility for the product definition and verification ensuring that all performance, quality, and safety specifications are met by:
Meeting/interviewing customers to turn requirements into engineering deliverables,
Develop and own system and component level DFMEAs and DV+P to ensure all deliverables are proven within project timelines working with internal and external suppliers,
Working with and sharing sufficient information with other system suppliers i.e., inverter supplier to ensure smooth system integration,
Lead engineering fault investigations through 8D methodologies from diagnostics, to implementation, validation and implementing changes to best practices,
Develop final user operational and best practice documentation,
Ensuring Health & Safety best practice are built in when developing unit specific tests and part of the validation plan,
Having an overview of and being competent in High Voltage Electronics, code loading and configuration management of the Battery Management System (BMS) and associated hardware.
Data Analysis and Health and Usage Monitoring of key parameters to ensure that any failures are caught early and issues that might impact performance are caught and mitigated early.
Knowledge, Skills, Qualifications and Experience
First class degree or upper 2nd Engineering degree or other highly quantitative field (or equivalent experience).
A proven background in high pressured, time critical customer facing Systems Engineering roles.
Demonstrable experience in the development and use of automotive or motorsport powertrain systems.
A good communicator with the ability to capture information quickly and accurately.
A customer-oriented person.
Have a good understanding of all the electronic elements of high-end motorsport systems.
Ideally have a minimum of 5 years of working with High Voltage vehicle battery systems in either a Systems engineering role or BMS control software development.
Experience in high-end motorsport i.e. F1, LMP, FE would be a plus,
Experience with the following tools and technologies is required:
Control systems (MATLAB/Simulink experience would be advantageous)
Data management software (Python, SQL)
Knowledge of McLaren Applied ECU set-up tools such as System Monitor would be an advantage
Strong knowledge of battery technology including charging, discharging and derate limits and how these fits in BMS software is essential,
Excel, generation of forms and maintenance of VB macros
Able to engage with a broad range of external customers and internal stakeholders, and able to deal with confidential information. A high level of integrity is required.
Teamwork driven and able to cope with tight deadlines under pressure.
Strong analytical and numerical skills and attention to detail.
Strong understanding of quality management such as standards, regulations and applicable policies and procedures such as information, change and configuration management.
French or/and German speaking would be an advantage.

Our Values
OWNERSHIP
OPENNESS
BRAVERY
INGENUITY
HUMILITY
All employees must ensure compliance with the Company Health and Safety Policy, and all relevant other statutory Health and Safety legislation.
This job description may not detail all duties allocated to the post holder, nor cover duties of a similar nature which are commensurate with the role, which may from time to time be reasonably required by the relevant manager.