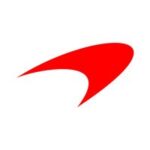 Website mclarenapplied McLaren Applied
Highly innovative technology and engineering organisation.
Job Title:                             PCB Layout Engineer
Function:                             Engineering Operations
Reporting to:                     Head of Engineering Operations
Date of preparation:      Sep 2021
Background
The world around us is experiencing significant change, the greatest in generations.
At McLaren Applied, we're accelerating the response to that change. Our vision is that our people and technologies will pioneer a better future.  Our mission is to achieve breakthroughs in performance.
We're at the cutting edge of innovation in industries including automotive transportation and motorsport. We create solutions that drive efficiency and cost-effectiveness.
We want to help to reduce the carbon footprint and become more sustainable.  Our focus is on electrification and telemetry, control and analytics.
To deliver efficient lightweight electric powertrain and vehicle development; motorsport solutions that make series more sustainable and efficient; reliable connectivity solutions for transportation and insightful analytics and monitoring of transport fleets.
By applying our expertise, we deliver real benefits and pioneer a better future.
Purpose of the Role
As a member of the Printed Circuit Design team you will collaborate with all Applied Technologies' Business Units and the wider McLaren Group to create cutting edge, commercially viable products, services and digital assets. We create and develop for our world-class partner companies and our own go-to-market solutions.
Principal Accountabilities
You will deliver printed circuit board layout design solutions for a variety of motorsports electronic control units. You will be part of the Printed Circuit Design group and be responsible for the design and delivery of printed circuit layout solutions for our flagship high performance electronics. Design work will primarily be on our prestigious Motorsports and Automotive programmes. PCB design support will also be required across our other business units, including health, public transport, and strategic partnership market areas. With tight timescales and challenging design constraints, this role requires an efficient and proactive design approach operating with minimal supervision. Role dimensions:
• Create new CAD library parts within the business system
• Create and take ownership of PCB layout data using our CAD tools
• Generate PCB manufacturing and assembly data
• Create fabrication panel drawings, assembly drawings and supporting documentation
• Communicate with suppliers and be a point of contact for any manufacturing issues raised
• Work closely with multi-disciplinary engineering groups across the business
• Work to tight project deadlines
• Multi-task and adapt to changing project requirements
• Provide continuing support to production and test departments
Standard working hours, 40-hour week, Monday to Friday, but flexibility to work additional hours if required.
Knowledge, Skills, Qualifications and Experience
Essential
•         HNC or BSc in Electronic Engineering, or substantial, related technical experience
•         At least 10 years previous PCB design experience
•         Ability to create new schematic and physical CAD library parts using information from component manufacturers' data sheets
•         Solid industry experience of PCB layout design using Cadence Allegro tools to design single-sided, double-sided and multi-layer, mixed technology, complex PCBs
•         Appreciation of signal-integrity, transmission line geometries, thermal, vibration and EMC issues and how the PCB layout can affect them
•         Ability to work from schematic diagrams provided by hardware design team
•         Responsibility of the whole design process from completion of schematics through to production of bare boards
•         Experience of working to high design standards with an appreciation of brand value
•         Generating sound PCB design concepts, translating into production ready solutions and presenting results to a high standard
Desirable
•         Experience of designing flexible and flex-rigid PCBs
•         Knowledge of HDI techniques
•         Experience of importing mechanical constraints provided by mechanical team via IDF and DXF information
•         Experience of generating ODB++ data and the use of Mentor Graphics Valor tools to perform DFM and DFA analysis
•         Knowledge of the PCB fabrication process
•         Familiarity with IPC standards relating to PCB design, manufacture and generation of component land patterns
Our values
OWNERSHIP
OPENESS
BRAVERY
INGENUITY
HUMILITY
All employees must ensure compliance with the Company Health and Safety Policy, and all relevant other statutory Health and Safety legislation.
This job description may not detail all duties allocated to the post holder, nor cover duties of a similar nature which are commensurate with the role, which may from time to time be reasonably required by the relevant manager.
McLaren Applied are committed to Diversity, Equality and Inclusion (DEI) and promote DEI in all we do.