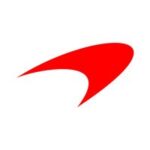 Website mclarenapplied McLaren Applied
Highly innovative technology and engineering organisation.
Background
The world around us is experiencing significant change, the greatest in generations.
At McLaren Applied, we're accelerating the response to that change. Our vision is that our people and technologies will pioneer a better future.  Our mission is to achieve breakthroughs in performance.
We're at the cutting edge of innovation in industries including automotive transportation and motorsport. We create solutions that drive efficiency and cost-effectiveness.
We want to help to reduce the carbon footprint and become more sustainable.  Our focus is on electrification and telemetry, control and analytics.
To deliver efficient lightweight electric powertrain and vehicle development; motorsport solutions that make series more sustainable and efficient; reliable connectivity solutions for transportation and insightful analytics and monitoring of transport fleets.
By applying our expertise, we deliver real benefits and pioneer a better future.
Programme Management
Programme Managers work across the McLaren Applied organisation to deliver innovative, commercially viable products and services to time and to budget.  Programmes are typically commercially or strategically critical to the business and the Programme Manager is empowered to deliver results with support from across the organisation.  Our team provides the facilitation of new product development across business and engineering functions, supported by a project governance framework and product lifecycle process.
As a Programme Manager within our Motorsports group, you will lead a portfolio of product development projects from initial concept through to successful delivery into service.  You will coordinate a talented, multi-disciplinary team, while working directly with many of the world's best motorsport teams to deliver high profile projects with significant commercial impact.  You will have a passion for Motorsports and will be in your element working across environments from the office to production facility and onto the racetrack.
Purpose of the Role
Manage a portfolio of Motorsport product development projects with a high degree of customer and supplier engagement.  The post holder will ensure that development programmes and activities are delivered on time, to budget and to the required quality standard on behalf of the organisation.  The Motorsport Programme team cover a diverse range of products including high performance components, vehicle and engine control units and electrical powertrain inverters and battery packs.
Principal Accountabilities
Work with Business Managers, Product Managers, Engineering and Operations to make sure Programmes and Projects are scoped and planned and delivered to meet budget, business case and customer requirements.
Manage and motivate delivery teams within the programme, providing leadership, giving both commercial and process guidance to teams to ensure successful delivery.
Organise projects using a structured product development framework, with appropriate project phases and milestones.
Facilitate governance & lead stakeholder management by ensuring regular reviews of progress and facilitating problem resolution across functions.
Pro-active management of risks, issues and opportunities including management of change from a defined commercial/technical baseline
Consistent and appropriate project reporting including escalations where appropriate
Ensure projects are suitably resourced, resolving resource and capability gaps.
Managing the relationship between customers, suppliers and internal project team.
Knowledge, Skills, Qualifications and Experience
Minimum:
Engineering degree qualification or equivalent combination of education and work experience in technical product development and delivery.
Record of accomplishment in a project or programme management role within a technical product development environment.
Knowledge of the complete product lifecycle including hands on experience using a product development process to organise and control the development of new products.
A strong understanding of engineering disciplines including mechanical, hardware and software development, together with an awareness of engineering best practice.
A combination of commercial and technical acumen with ability to see and understand the big picture while managing the important project details.
Excellent stakeholder and people management skills, including supplier and customer interfacing.
Ability to make high quality programme level decisions and solve problems that fall outside of own area of expertise, utilising the skills of the organisation to form a balanced view.
Proven ability to communicate status of progress, proactively manage risks and escalate issues appropriately to executive management.
A good knowledge and application of methods, tools and applications in a high-tech engineering business.
Ability to thrive in an environment of challenging and dynamic goals by adapting decisions and priorities accordingly.
Comfortable and confident working across all levels and areas of the organisation including engineering office, test and validation facilities, production and trackside environments.
A passion for motorsports is essential.  Previous experience in the industry would be desirable.
The role is based in McLaren Applied's offices in Woking and requires a high degree of interaction across all areas of the business.  Some travelling to attend suppliers, customers and product trials is expected.
Our values
OWNERSHIP
OPENNESS
BRAVERY
INGENUITY
HUMILITY
All employees must ensure compliance with the Company Health and Safety Policy, and all relevant other statutory Health and Safety legislation.
This job description may not detail all duties allocated to the post holder, nor cover duties of a similar nature which are commensurate with the role, which may from time to time be reasonably required by the relevant manager.
McLaren Applied are committed to Diversity, Equality and Inclusion (DEI) and promote DEI in all we do. McLaren Applied are also members of the UK Government Disability Confident Scheme