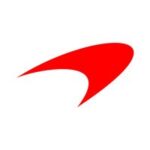 Website mclarenapplied McLaren Applied
Highly innovative technology and engineering organisation.
Please note this is a 18 Month Fixed Term Contract with the potential to go permanent
Background
As architects of meaningful change, we guide industries forward by developing world-class products and holistic, scalable solutions that harness our expertise in telemetry, control and analytics and electrification.
We work with pioneers and visionaries who share our ambition to win. The output is high-performance design of products and processes across the automotive, motorsport, transport and internet of things industries.
You won't believe what we get to work on.
Purpose of the Role
You will be responsible for the end-to-end embedded code development lifecycle on a range of high-performance components, such as sensors, alternators and electronic control units designed primarily for the motorsport market. You will work as part of a multidisciplinary team and will also support the development of appropriate test software.
Principal Accountabilities
Engineer high-performance products using a data-led approach.
Provide technical input across a portfolio of projects assigned to the role.
Confidently analyse and overcome software problems with feasible and innovative solutions.
Operate within a multi-disciplinary team, in a range of industries outside of familiar areas of expertise.
Support project planning, budget estimates and pre-sales bid activities, taking an active role in customer technical discussions.
Plan, manage and account for your time. Anticipate any issues which might affect delivery progress and proactively address these, escalating for support if required.
Communicate with clarity with key stakeholders at all levels of our business, customer organisations and supply partners.
Share and articulate complex technical solutions with peers and non-engineering colleagues, such that others can easily understand, build and evolve your ideas collaboratively.
Write project proposals, technical requirements and specifications, and other documentation to a high standard.
Produce and confidently deliver impactful engineering presentations to internal and external audiences.
Drive your career development proactively as part of a structured appraisal and feedback process. Identify and undertake learning and development opportunities and actively manage a continuous professional development plan.
Provide input into team strategy discussions, taking a shared responsibility for the team's growth, capability development and external image. Help to continually improve our team's processes and enhancements to our toolsets.
Knowledge, Skills, Qualifications and Experience
A degree in Engineering, Computer Sciences or a relevant discipline or equivalent experience.
Experience in developing a range of embedded software products.
Proven experience of designing embedded control software on microcontroller platforms using C and C++.
A good understanding of microcontroller architecture.
A good understanding of standard communication protocols (e.g. CAN, SPI, I2C).
Excellent technical foundation, with the ability to solve problems from first principles and hand calculations.
Engineering understanding of all stages of a product's design lifecycle, from initial project scoping with external customers through to prototyping designs ready for manufacture.
Experience in C#, Java and Kotlin is desirable.
An understanding of electronics principles and components is desirable, including any motorsport domain knowledge to help develop technologies for engine and chassis applications.
Competent at collecting and interpreting complex physical test data to quickly inform engineering decisions and design directions.
Appreciation of company brand value and consistently working to high technical standards.
Our Values
OWNERSHIP
OPENNESS
BRAVERY
INGENUITY
HUMILITY
All employees must ensure compliance with the Company Health and Safety Policy, and all relevant other statutory Health and Safety legislation.
This job description may not detail all duties allocated to the post holder, nor cover duties of a similar nature which are commensurate with the role, which may from time to time be reasonably required by the relevant manager.