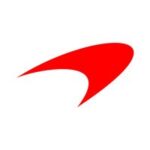 Website mclarenapplied McLaren Applied
Highly innovative technology and engineering organisation.
Job Title:                             Associate Manual Test Engineer
Function:                             Engineering
Team:                                   ATLAS  
Reporting to:                      Test Team Lead
Date of preparation:          September 2021
Background
The world around us is experiencing significant change, the greatest in generations.
At McLaren Applied, we're accelerating the response to that change. Our vision is that our people and technologies will pioneer a better future.  Our mission is to achieve breakthroughs in performance.
We're at the cutting edge of innovation in industries including automotive transportation and motorsport. We create solutions that drive efficiency and cost-effectiveness.
We want to help to reduce the carbon footprint and become more sustainable.  Our focus is on electrification and telemetry, control and analytics.
To deliver efficient lightweight electric powertrain and vehicle development; motorsport solutions that make series more sustainable and efficient; reliable connectivity solutions for transportation and insightful analytics and monitoring of transport fleets.
By applying our expertise, we deliver real benefits and pioneer a better future.
Purpose of the Role
As an Associate Manual Test Engineer in the ATLAS (Advanced Telemetry Linked Acquisition System) team, you will be involved in the quality assurance of software development and deployment, within the high stakes world of Formula 1 Telemetry software.
You will work on a variety of challenges to deliver complex products and solutions, which ultimately enable race engineers and strategists to access powerful, race-winning insights in F1 and other motorsports series.
You will ensure quality is considered and represented in all aspects of the software development lifecycle and be responsible for developing and executing manual tests, to ensure that the predominantly desktop applications, created by our ATLAS developers are fit for purpose.
Principal Accountabilities
-Analyse Software Requirements for both validity and feasibility
-Collaborate closely with product and developers, to identify Use Cases and find Defects, as early as possible in the Software -Development Lifecycle
-Develop and execute test cases for Functional and Non-Functional Requirements
-Develop, maintain and execute Regression test cases for a variety of desktop applications
-Provide test execution summaries to stakeholders
-Detect, document and track software defects and inconsistencies
-Apply quality assurance principles throughout the Agile product lifecycle
-Identify and implement continuous improvement opportunities, in collaboration with the ATLAS software development team
-Contribute to release planning, by providing estimates for test development and execution
-Identify risks and escalate appropriately when required
Knowledge, Skills, Qualifications and Experience
-First class degree or upper 2nd in software/testing related field (or equivalent experience)
-ISTQB (International Software Testing Qualification Board) Foundation qualification or higher
-Hands-on experience, in a Quality Assurance role
-Strong verbal and written communication skills, with the ability to liaise with a variety of stakeholders
-High attention to detail and solid analytical skills
-Proficient in using test and project management software
-The Ability to work both as part of a team and individually
-Experience in, or enthusiastic, about Motorsport
-Experience working within Agile Project management frameworks
Our Values
OWNERSHIP
OPENESS
BRAVERY
INGENUITY
HUMILITY
All employees must ensure compliance with the Company Health and Safety Policy, and all relevant other statutory Health and Safety legislation.
This job description may not detail all duties allocated to the post holder, nor cover duties of a similar nature which are commensurate with the role, which may from time to time be reasonably required by the relevant manager.
McLaren Applied are committed to Diversity, Equality and Inclusion (DEI) and promote DEI in all we do.