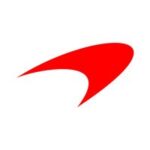 Website mclarenapplied McLaren Applied
Highly innovative technology and engineering organisation.
McLaren Applied
As architects of meaningful change, we guide industries forward by developing world-class products and holistic, scalable solutions that harness our expertise in telemetry, control and analytics and electrification.
We work with pioneers and visionaries who share our ambition to win. The output is high-performance design of products and processes across the automotive, motorsport, transport and internet of things industries.
You won't believe what we get to work on.
The Team
The Application Development team is responsible for developing and supporting MATLAB/Simulink based embedded control systems.  The primary function is maintenance of our three SECU supply contracts into F1, IndyCar and NASCAR for whom MA develops the application code. Outside of these series the role involves supporting our Motorsport customers use of MA hardware and software tools to develop their own control systems and the delivery of bespoke control system projects.
As an Application Development Engineer, you will be responsible for developing and supporting embedded control system development in MATLAB/Simulink.  Playing a pivotal role in the service provided to our existing customers and applying your knowledge and technical expertise to support Motorsport derived product use into other series and industries.
Role Dimensions:
Some travel is required to provide track and factory support to customers along with out of office hours working depending on the business commitments. (Circa 75% Office 25% Track).
What you will do:
Developing and maintain embedded software in MATLASB/Simulink.
Developing and running HIL, SIL and simulation testing.
Provides support to customers developing their own software for MA ECUs.
Provides tier two customer support to aid our track support team.
Disseminates knowledge of Motorsport control system and MA products.
Contributes to the track support function to maintain relevant knowledge base.
Guides the continuous improvement of departmental procedures and knowledge base.
What you will need:
First class degree or upper 2nd in Engineering, Electronics, Mathematics, Computer Science, or other highly quantitative field (or equivalent experience).
Experienced in MATLAB Simulink code generation for embedded control systems
Knowledgeable in Motorsport powertrain control systems
Experience of SIL and HIL test tools
Experience of ATLAS and System Monitor would be useful
Experience of electric drives used in hybrid systems would be an advantage
Values and Behaviours:
Good communicator with the ability to capture information quickly and accurately.
Self-motivated and well organised and be able to work on tasks independently.
Passion for innovation and excellence to remain in touch with new technologies and industry trends.
Drive and commitment to see activities through to completion.
Meets deadlines matching pace to the urgency of the situation.
As a company committed to developing the very best talent, we welcome applications from those with a diverse range of backgrounds, skills, experience and perspectives.
Our values
OWNERSHIP
OPENNESS
BRAVERY
INGENUITY
HUMILITY