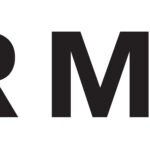 Website Hypermotive Ltd.
E-mobility engineering & tier 1 electrical systems manufacturer
Harness technician
You will work on highly varied projects across motorsport and automotive, both on and off-vehicle, where your input will directly contribute not only to the successful delivery of projects but also support the success and growth of the business.
As a key part of the Hypermotive manufacturing team, you will contribute to the following activities:
• Manufacture of motorsport and automotive electrical harnesses
• Build of low and high voltage assemblies and enclosures
• Perform end of line harness test procedures such as continuity, isolation, and resistive tests
• Interfacing with in-house engineering team as required to support harness and electrical system design development and build.
Education and Experience:
Must have minimum of 2 years relevant automotive, motorsport or aerospace experience in wiring harness manufacture.
Skills Required:
• Must have experience of complex low-voltage wiring harnesses manufacture including following techniques:
o Wire wrapping/twisting
o Moulded parts/System 25
o Service loops
• Ability to read and interpret electrical schematics and harness manufacturing drawings
• Ability to work to a high level of dimensional accuracy and repeatability.
• Knowledge of common connector systems, wire types and sleeving.
• Knowledge of and experience of working to automotive and/or motorsport wiring standards
• Be able to work to Hypermotive and/or customers' codes of practice
Skills preferred:
• Experience of working with high voltage cables and connectors an advantage
• Experience of end-of-line testing (e.g. Cirris) an advantage
Personal attributes:
• Have a professional attitude and ability to talk with clients while working on customer sites
• Be able to work under pressure and to deadlines
• High proficiency or fluency in English
• Flexible attitude – must be willing to work to customer deadlines which sometimes requires flexible working hours
• Team player – you will be part of an experienced and tight knit team so ability to work with others is a must
• Good time management skills
• Self-motivated and proactive
Hypermotive can offer:
• Interesting, varied and challenging work
• Good rates of pay and generous holidays
• Wide range of projects across multiple sectors
• Highly flexible working arrangements
• Pension scheme and other benefits
• Uniform/workwear and tools provided.
• Relevant training provided.