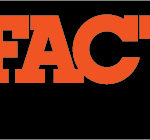 Website FOX FActory, Inc.
Redefining Ride Dynamics
FOX Factory, Inc. – Senior Test Engineer – Northeast Atlanta, GA (30517)
About the Company:
In 1974, Bob Fox started racing his products in motocross and we haven't stopped racing since. FOX has equipped vehicles and racers that have stood atop podiums in every sport we have competed in — from the sands of Baja to the dunes of Dakar.
For over three decades, FOX has been an industry leader in the design and development of high performance shock absorbers and racing suspension products for snowmobiles, mountain bikes, motorcycles, ATVs, UTVs, off-road cars, trucks, and SUVs.
Our team of engineers perform rigorous tests with our athletes year-round. The data we collect from performance testing and our application of that knowledge to our product is what separates FOX from every other suspension company.
Position Overview:
The Sr. Test Engineer is primary responsible for leading OE Design Verification Plans (DVP) and signing of documentation created by the team. This individual will be required to work with project teams and direct the efforts of supporting personnel. Responsibilities will also cover creation, improvements and ownership over processes and procedures. High level of independence and ownership is expected.
Responsibilities include but are not limited to:
• Leading the creation and/or execute DVP (Design Verification Plan) in a matrixed organization following defined processes.
• Development of methods and documentation to improve the efficiency and accuracy of the DVP process.
• Ultimately responsible for pass/fail criteria and pass/fail decisions of components and assemblies.
• Lead vehicle testing in the field. Both internal and working with customer.
• Lead efforts to improve testing/tuning processes/procedures
• Responsible for operating data acquisition systems and analyzing data to support development, test efficiency and decision making. .
• Work with design group, project leaders, NPI, and test assets in to drive successful project outcomes.
• Review, sign off, and release documentation
• Creation and maintenance of post processing scrips to improve efficiency.
• Specification of new lab equipment as necessary and creation of test setups
• Perform detailed engineering calculations and analysis
• Participate in generation of new shock absorber/suspension concepts to advance technology portfolio
• Analyze quality issues for root causes and implement corrective actions
• Participate/lead creative brainstorming sessions to solve technical challenges
• Manage a high number of projects in parallel with minimal oversight
• Will be required to conduct testing in addition to directing the activities of others.
• Train, guide, and share experience with peers and junior staff
Requirements/ Qualifications:
• Bachelor of Science or Master's Degree in Mechanical Engineering or related discipline
• 5+ years' experience working with shock testing and shock applications. More experience is highly valued.
• Excellent analytical skills to understand failures and find solutions
• Excellent with shock absorbers, test methods and test equipment
• Experience with a structured product development process and best practices
• Ability to work across teams to achieve project goals
• Highest level of integrity, honesty, and work ethic
• Enthusiastic, driven, and team focused
• Strong mechanical aptitude
• Strong computer and documentation skills
• Must be comfortable with travel and vehicle operation
• Experience with MATLAB, scripting and data analysis software
Preferred Qualifications:
• Powered vehicle, racing, and/or suspension enthusiast
• Manual machining/fabrication skills
• Experience from advanced vehicle operation and tuning
We look forward to hearing from you!