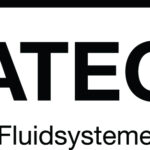 Website ATEC Autotechnic UK
Passion. Engineering Excellence.  Decades of Success.
Trainee Hose Technician
£18000-£20000 + excellent benefits 
ATEC's innovative fluid systems and fittings are used worldwide in the motorsport and automotive sector.  Our decades of experience and quality and precision in manufacturing, reinforce our reputation as a technology leader.
As part of our continued growth we are now seeking a Trainee Hose Technician to join our workshop team in Brackley.
Our new trainee will:
·        Complete structured on-the-job training under the supervision of the Head of Technical (and other technicians).
·        Incrementally, achieve competence in each element of the hose and hardline 'make' process to ATEC quality standards.
·        Carry out support functions to assist the experienced technicians, as instructed. This may include, but is not limited to, assembling parts together for new jobs, transporting orders down for despatch and tidying the workshop.
·        Once fully trained, carry-out hose and hardline manufacturing for ATEC UK to a high degree of precision.
We offered excellent terms and conditions, great training and mentoring and great future prospects.
For more information, or to apply with a CV, please contact the email below. You must have permission to work in the UK; we do not have a tier 2 sponsorship licence.
Closing date:  14 April
No agencies.