Scuderia Cameron Glickenhaus has been testing its SCG 007 Le Mans Hypercar at the Vallelunga circuit in Italy, culminating in a crash by its test car. However, this has not dispirited team founder James Glickenhaus. PMW catches up with him to discuss the current state of the project and the Hypercar class in general.
What are the initial impressions of the car from testing?
Well, it's very quick, easy to work on. One of the drivers had a cold tire and we lost the car. It didn't do much to it, it just took off the suspension as it should have. It didn't hurt the tub and it's back together, ready to go. Hopefully we'll learn something from that, but we're in very good shape.
How have the various Covid-19 restrictions in Europe affected your program?
The only issues that we're experiencing are the same that everybody is, which is just the reality with Covid. I do think there's a lot of wishful thinking going on. Frankly, looking at Belgium and the procedures that one has to follow to race there [where the opening round of the WEC is due to take place on May 1 at Spa-Francorchamps], with quarantine and other things, I'm not sure what will or won't happen, but it doesn't really affect us. By that I mean we're moving ahead as quickly as we can, but much more importantly, we are working to completely develop the car before we lock it in [due to homologation].
We are experiencing supplier-related delays, because of Covid, and also, frankly, because of Brexit in the UK. I mean, it is a nightmare to get something from the UK through customs today. But that that will change.
Where are you currently in the development schedule?
We've passed the crash tests and our next step is to pass the aero test, which requires going to the Sauber tunnel [in Hinwil, Switzerland]. As they've developed the aero [for the SCG 007], we're quite sure we'll pass. However, we're having trouble scheduling that, and we're also having trouble scheduling a 30-hour track test, which we need to do before we are ready to race.
You have assembled a strong team of partners, did you seek them out or did they come to you?
We have been working with Podium [Advanced Technologies] since 2011, so we have a lot of experience with them. Joest [Racing] came to us, I think they knew who we were and they were very interested in what we were doing. However, make no mistake about it, Joest is not running everything; we're using their expertise, where it's needed. Overall, we're using the best partners that we possibly can. For example, with Sauber, Podium could have done the aero but they realized we needed some help. Finally, Pipo [Moteurs] has made a magnificent engine.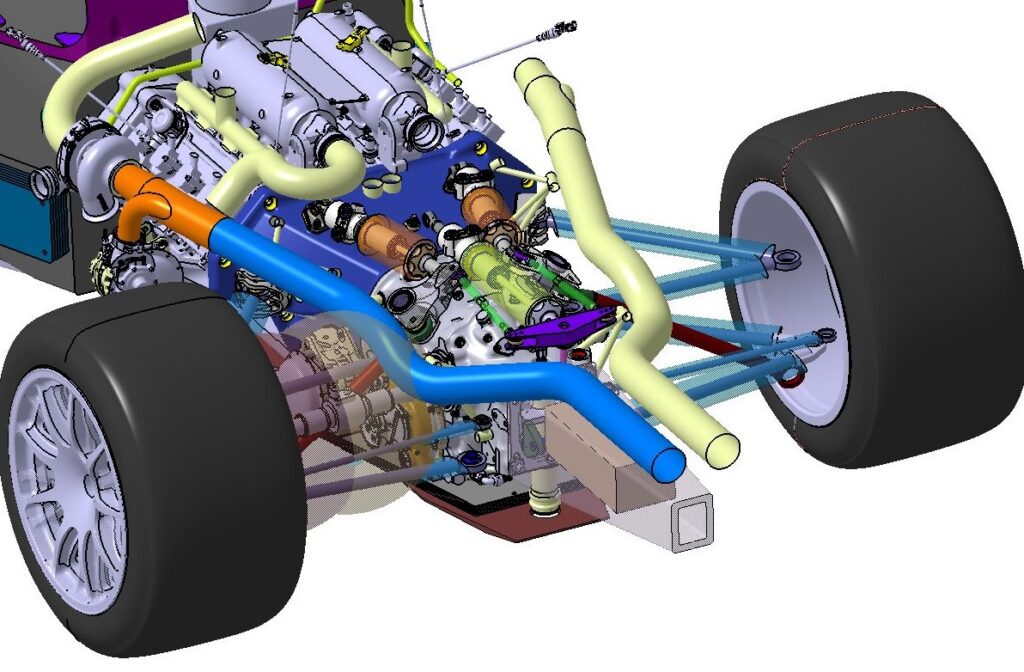 You have mentioned the potential for a third car at Le Mans, is that a realistic possibility?
You know, everybody is an expert on the internet, but it's like I say, 'Okay, if you want to buy a third car, here's what it would cost them, we'll build it.' And 'they' say, 'Well, you're not on the entry list for a third car.' Of course we're not, because we haven't sold it yet. I mean, what do you think's going to happen if I call the ACO and say 'If you help me get this on the grid, it will enable me to keep racing in the years to come?' What are they going to say? 'Fill out 97 forms and if a spot shows up we'll let you know?' I think people are clueless as to how the real world works.
How has the use of a BoP [balance of performance] formula influenced the design of the car?
We have looked at what will determine the BoP and made sure we have [performance] flexibility. We can run [the engine] at 10% over 670bhp and we can run at 20% over in full endurance trim without any stress. So if the ACO need us to run more power, they can give us more power. We are also 100kg under the minimum weight which will make up the ballast.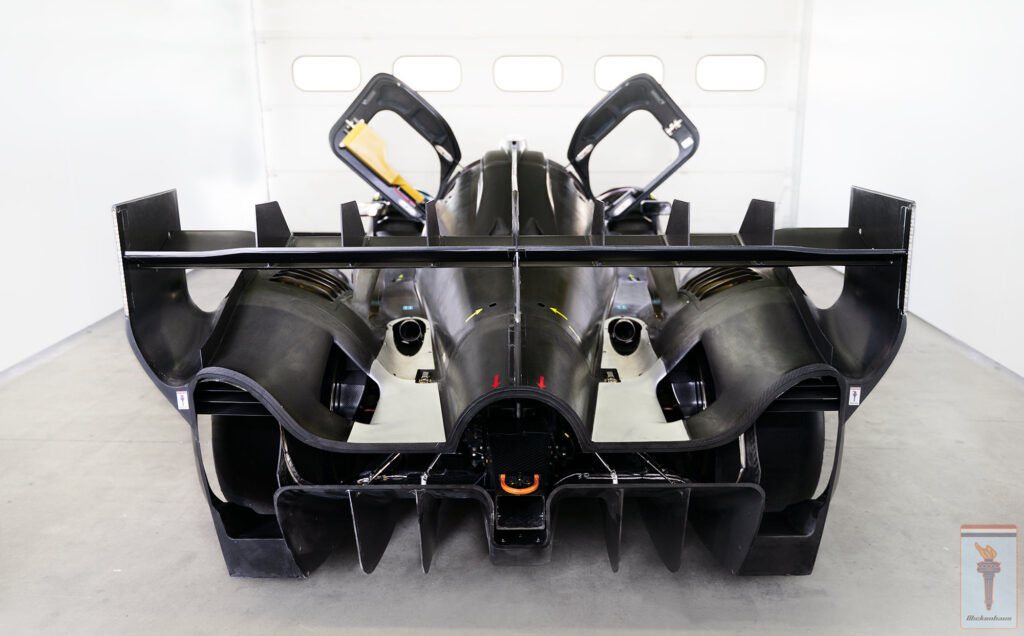 Now, the SCG 007 is rear-wheel drive, so theoretically, if this was not a balanced performance class, you would not be able to compete with a rear-wheel-drive car, as we have seen in LMP1, because an all-wheel-drive car [such as the Toyota GR010] has less tire degradation and they do pull out of the turns faster. However, it is also more complex and we hope we have an advantage of a simple basic sports car. We had no mechanical issues in 1,000s of kilometers of testing. Was the clutch working properly in the beginning? No, of course not. We got that sorted. Was the anti-lag a little ragged? Of course, yeah. Was the throttle downshifting and upshifting in need of some tuning? Yes, but we fixed them and they were all minor issues.
Have you been working closely with Michelin on tire development?
In terms of tires Michelin is a wonderful partner. They supply tires for all of our road cars, they were very excited about the 004C [SCG's GT3 car] at the Nürburgring, and they're very excited about the Hypercar. Well, guess what? They are going to make a spec, Hypercar rear-wheel-drive tire, and a spec Hypercar all-wheel-drive tire. They're developing the all-wheel-drive tire with Toyota and the rear-wheel drive with us, then it gets homologated for five years. I mean, the great irony is that whoever comes in with a rear-wheel-drive car, and that's going to be all of LMDh [Porsche and Audi so far], they're going to be driving a tire that was designed and developed on a Glickenhaus, it's really crazy. Ferrari is going to be driving a tire that was designed for Toyota.