Last week, we asked whether Drifting could be seen as a true form of motorsport. Irwindale Speedway's Doug Stokes explains what the sideways phenomena is doing for the NASCAR oval…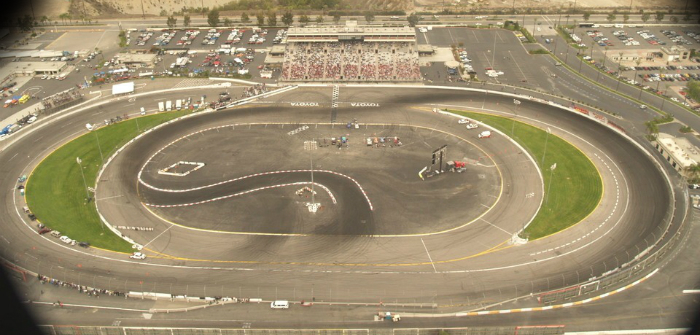 Hello from the facility that the veteran Japanese Drift Drivers christened "The House of Drift" many years ago now.
I remember walking the track with one of the drivers…he asked what else we do here at this place that seemed so bespoke and perfectly-suited to Drifting to the drivers who had come over from Japan to race in an early D1 event. "Oh, 35 or so nights of NASCAR and a lot of testing, tuning, TV, movie and commercial shoots, along with hosting our own stock car driving school at least three days per week on average," was my response.
It was in our first year of operation here at Irwindale, 1999, that we had some fellows come to the office to ask what the price would be to rent our East parking lot for a motorsports event. They said that they wanted to run a 'Drift* event'. Only two of us on staff knew even what they were talking about, myself having read about the burgeoning of the sport in Japan and how it had "drifted" East to Hawaii a few years back. The first events here were on a open parking lot and…as they grew in popularity problems with set-up and crowd control escalated. The speeds were up, the angles (much) more intense, and the fans were pouring in.
In 2000 we started using the oval track where there was more room and where we had full NASCAR-like control of the racetrack, pit area, and fans. The course that was laid out for Drifting was an all but perfect use Irwindale's 'twin' oval tracks with turns 1 and 2 on the half-mile acting as a hot pit, and turns 3 and 4 showcasing the sort of spectacular smoking-sideways kind of adventure that Drifting was. A very fast switchback right in front of the grandstands and led into the first and second turns on the track's inner third mile where the crash wall always seems to leer' "Come on, come on, you can get through here fast than that…"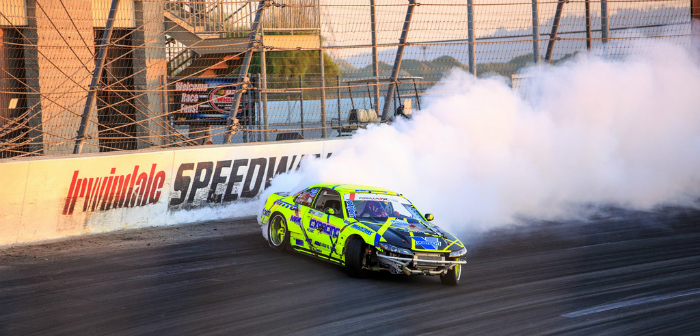 That wall, the Lucas Oil turn, has subsequently caught more Drifters out than any other feature on any other Drift course here or abroad.
And it will cajole drivers and crunch cars once again in October when we host the final event of the 2017 Formula Drift season. An annual sell-out, about the only question is the hour and minute when we'll put those words in the ticket windows and up on the freeway sign. (Rumor has it that some of the longer-serving staff Irwindale members place small wagers on the precise time the sell-out is announced…but I wouldn't know anything about that of course.)
We're proud of our contribution to motoring phenomena that often seems to me to be the last turn of the last lap with two racers in very close contention for the win. This is a sport with style, grace, and grit. Surely an acquired taste…But great fun!
*Up until that time "Drifting" for me was Fangio in a 250F Maserati negotiating Copse corner at Silverstone.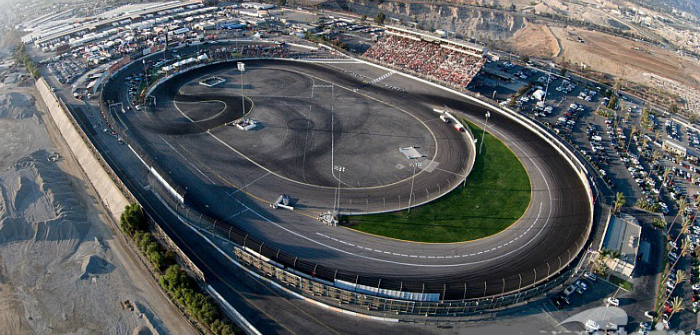 Submitted Doug Stokes, VP Communications, Irwindale Event Center