Aston Martin has added a third pedal and manual transmission to its Vantage. Equipped with the OEM's 4-litre twin-turbo alloy V8, the Vantage AMR has a motorsport-inspired 7-speed transmission developed by Graziano, featuring a 'dog-leg' first gear. Second to seventh gears are positioned in a traditional double H-pattern configuration.
The transmission is mated to a limited-slip differential, which was tuned and calibrated by Aston Martin's dynamics team, headed by chief engineer Matt Becker from the team's base at Silverstone Race Circuit.
Vantage AMR's manual transmission also features Amshift. The system uses clutch, gear position and prop shaft sensors, together with a finely-tuned engine management program to mimic the technique of heel-and-toe downshifts; the act of blipping the throttle while braking and changing gear to enable smoother deceleration and cornering as a result. Amshift also offers the capability of full-throttle upshifts for maximum smoothness and minimal interruption in acceleration.
The eight-cylinder heart of Vantage AMR is set low and as far back in the chassis as possible for optimal center of gravity and near perfect 50:50 weight distribution, this high-performance, high-efficiency engine develops 510ps at 6,000rpm and 625Nm from 2,000-5,000rpm, propelling Vantage AMR from 0-100km/h (0-62mph) in 4.0 seconds. As with the existing Vantage model, top speed is met at 313km/h (195mph).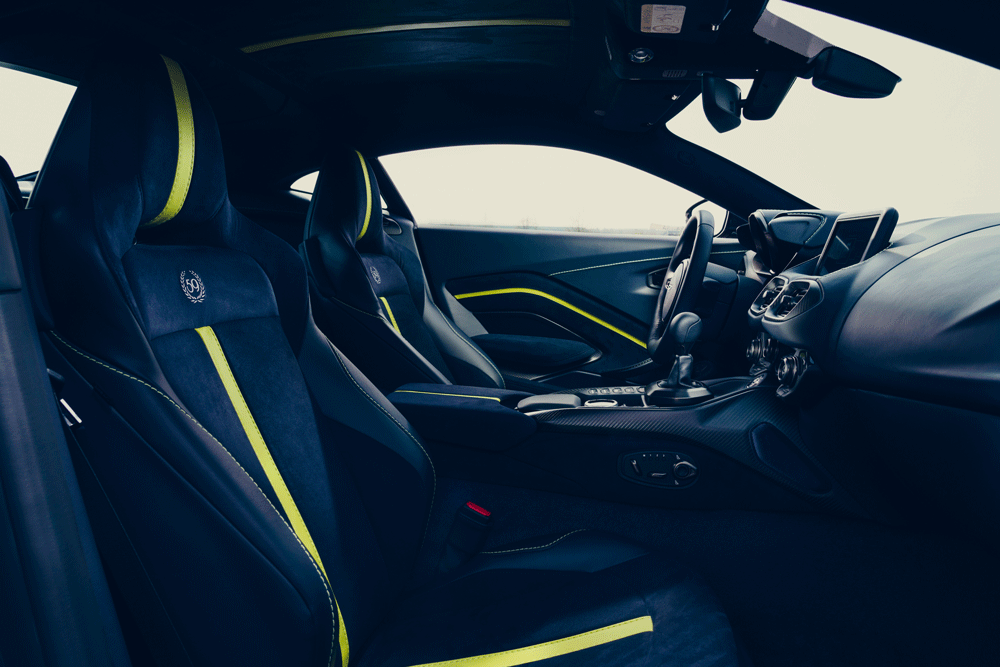 Speaking of Vantage AMR, Andy Palmer, president and Group CEO at Aston Martin Lagonda, said: "When I joined this company, customers asked and, as a gearbox engineer and racer, I promised, that we would always offer a manual transmission in our line-up. The Vantage AMR not only honors that commitment but sets us apart from our competitors in continuing to offer a three-pedal option."