Hot on the heels of the SR10 XXR, Radical has unveiled its latest track offering in the form of the SR1 XXR.
Since its inception in 2012, the SR1 has undergone a host of revisions and now the manufacturer has decided to align the model under the XXR banner, bringing further updates and engineering improvements to the chassis with a focus on durability and ease of use for drivers.
The SR1 XXR will be fitted with a new engine, the Generation 5 RPE 1,340cc power unit from Radical's bespoke engine facility. The liquid-cooled, four-cylinder 16-valve now benefits from a new drive-by-wire induction system and a reduced warm-up time, in addition to thermal management upgrades. The manufacturer has also increased the oil change interval from six hours to ten hours, while still delivering a high level of efficiency, reliability and longevity.
Additionally, the OEM has reworked the engine and gearbox calibration while also enhancing the flow rate of the cylinder head and reducing the weight of the connecting rods, crankshaft pins and ignition system for better engine response and drivability.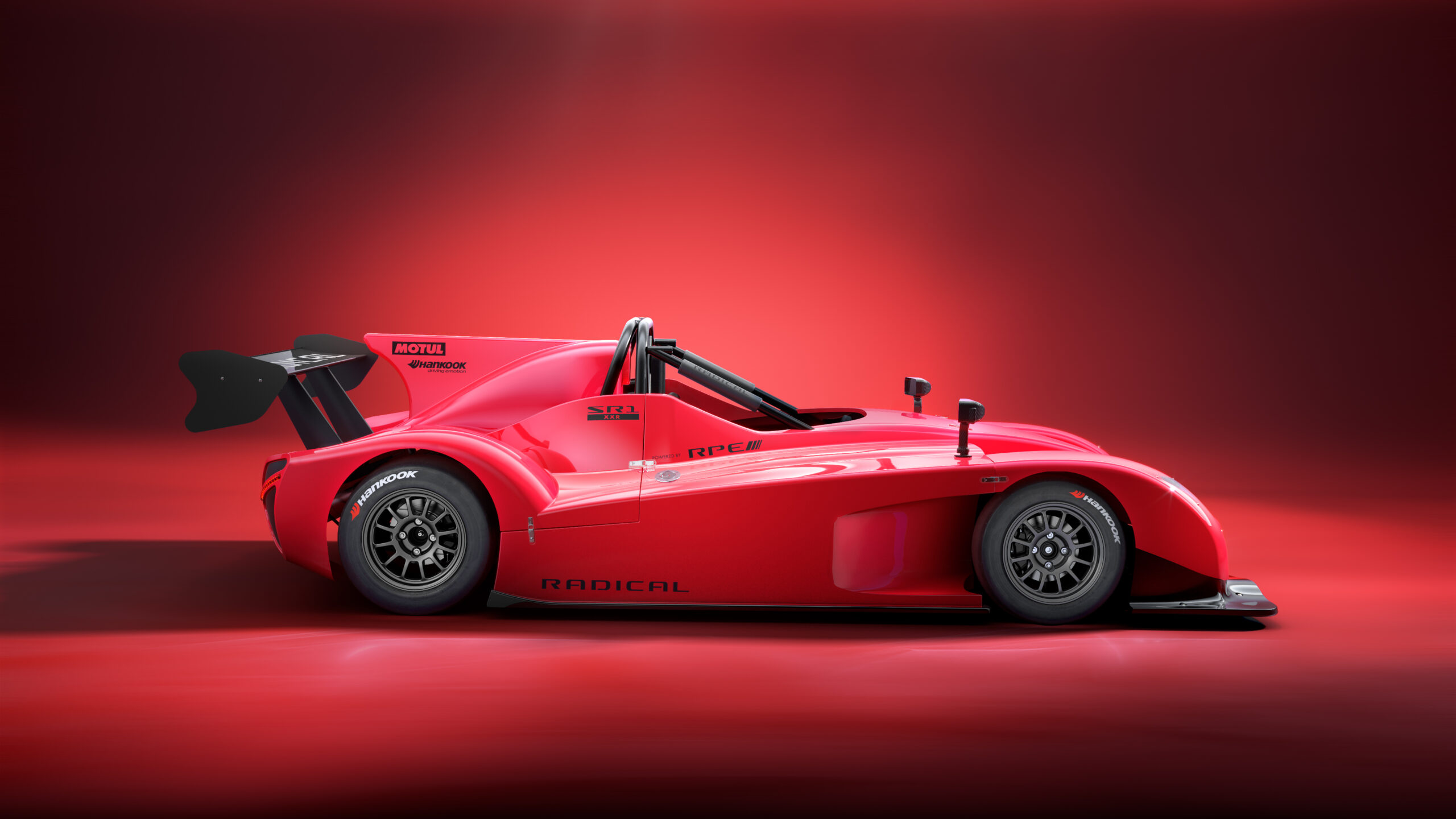 Alongside the new engine, Radical has carried out durability updates and added external gear position sensors on the transmission and a new scavenge pump design to improve flow within the oiling system. Aerodynamics have also been improved with the addition of a central LMP-inspired fin.
"The SR1 will always be special to me, as I've witnessed first-hand how approachable it is for drivers wanting to take the step up in their racing careers," said James Pinkerton, Radical Motorsport's head of research and development and double Radical SR1 Cup Champion. "When developing the Gen. 5 RPE engine, we wanted to optimize its potential as much as possible, while staying true to what makes the SR1 so user-friendly.
"Although the entry-level racer, the SR1 XXR offers an outstanding package with unparalleled performance for the money, that will get you on the grid in a professionally administered race series. SR1 and SR3 models currently make up the majority of grids in the 12 Radical Cup championships around the world, with over 200 SR1s sold to date. Racers with the SR1 XXR will still be eligible to race in the PRO SR1 classes of Radical Cup championships around the world, too."
Production of the SR1 XXR is expected to begin in late summer 2023.